Because with 900 exhibitors at Outdoor Retailer Winter Market, we're bound to see things that make us stop and take a second look: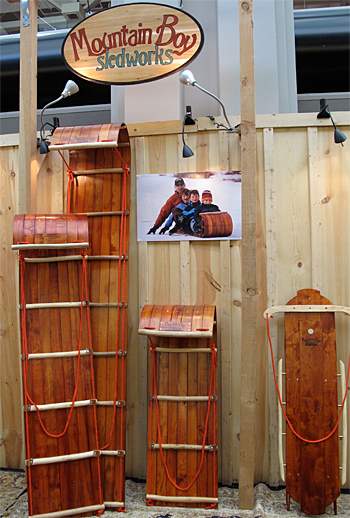 Mountain Boy Sledworks makes beautiful handmade wooden sleds in Silverton, Colorado. Seeing their toboggans, flyers, pull sleds, and kick sleds might start you wondering what size you should get and how fast you could take it down a snowy slope.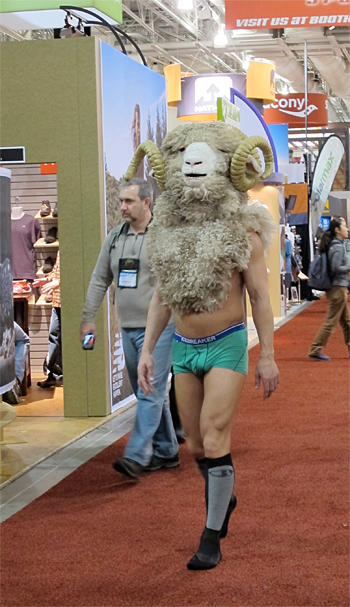 Someone warn the former president. The human-animal hybrids have arrived. This Icebreaker sheep-man proudly walked the show floor.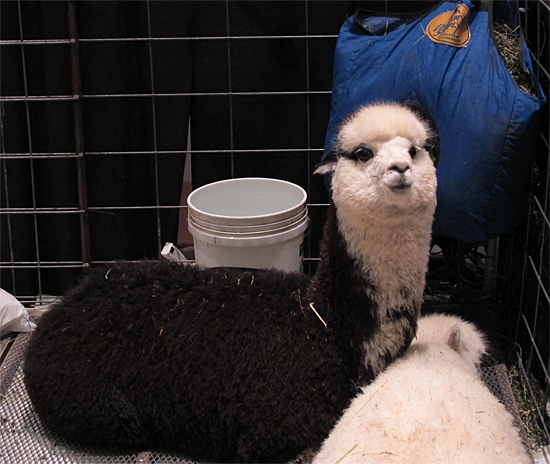 No animal-human clones here. Ellie May (brown) and Peggy Sue (white) of Alpacas of Montana are pure alpaca cuteness. Hollow alpaca fiber is warm, soft, and breathable, says the company, which makes socks and long underwear.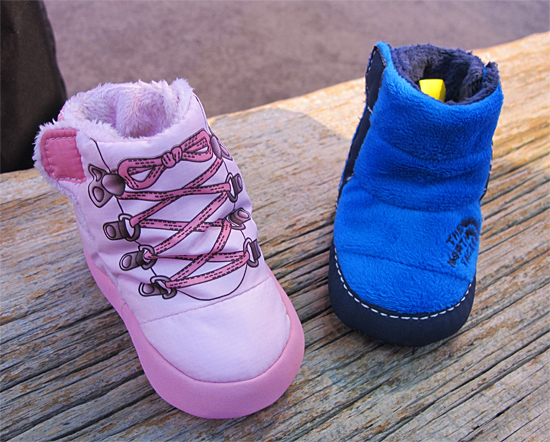 Also pretty darn cute, baby hiking booties from The North Face.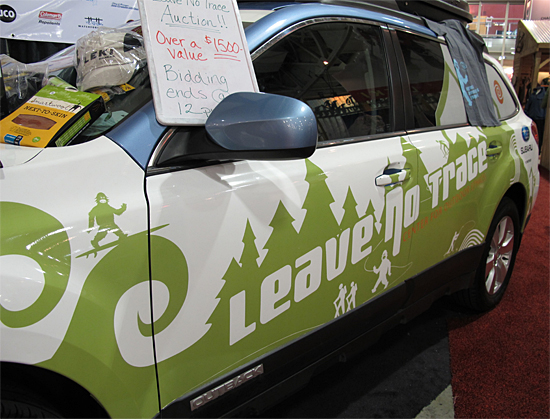 The Leave No Trace car from Subaru. Not for trail use.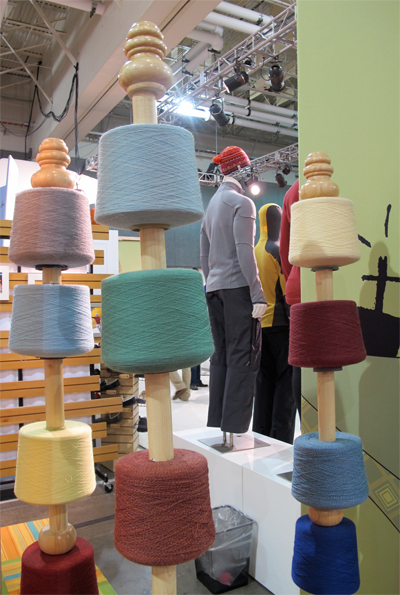 Spools of colorful merino wool from Smartwool.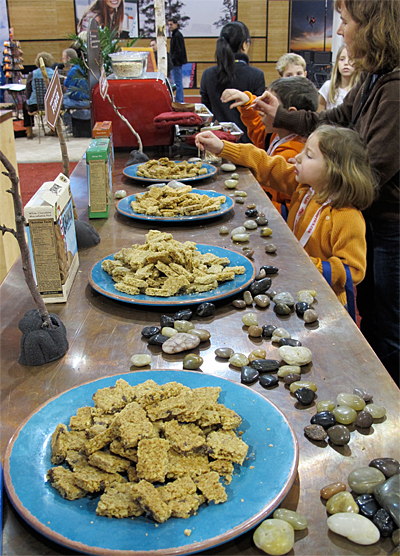 Bellied up to the Clif bar.

Nuun's electrolyte tabs come in 10 flavors, and a rainbow of colors.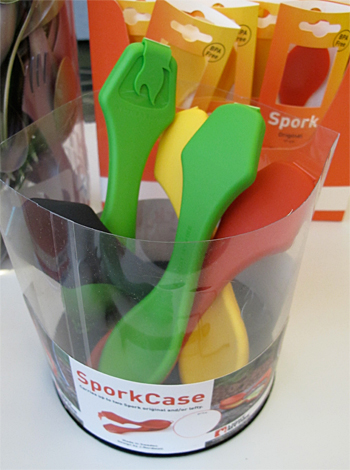 In the "I didn't know I needed that" category, comes the SporkCase, a case for your Light My Fire Spork or two. Apparently I don't pay enough attention to keeping my spork clean.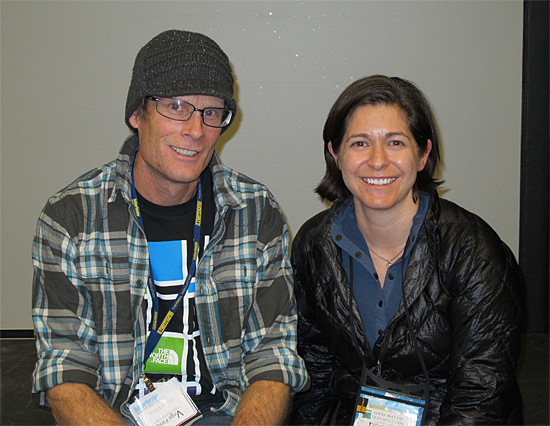 Climber Conrad Anker held a screening of The Wildest Dream: Conquest of Everest, his film about George Mallory's 1924 summit attempt. During their 2007 Everest climb in the documentary, Anker and Leo Houlding tried out some replica Mallory-era gear at altitude. Anker said he didn't get to keep the vintage clothing after filming, though he still has one silk shirt. The Wildest Dream is now playing in IMAX theaters. Anker suggested I put this picture on my blog. Who am I to disagree?