Today we head to Outdoor Retailer's All Mountain Demo day at Solitude. This is the smaller, mellower pre-show day, the one before they cram 20,000 outdoorsy people into one sprawling convention hall.
While we're off in the snow outside, here's a sample of what the indoor Outdoor Retailer scene looks like from the floor, with pictures from last summer's show.
Stay tuned for ever more winter show coverage to follow.
Mountain Equipment shows off a colorful collection of sleeping bags.

Nemo waves the flag on some new Made in America tents.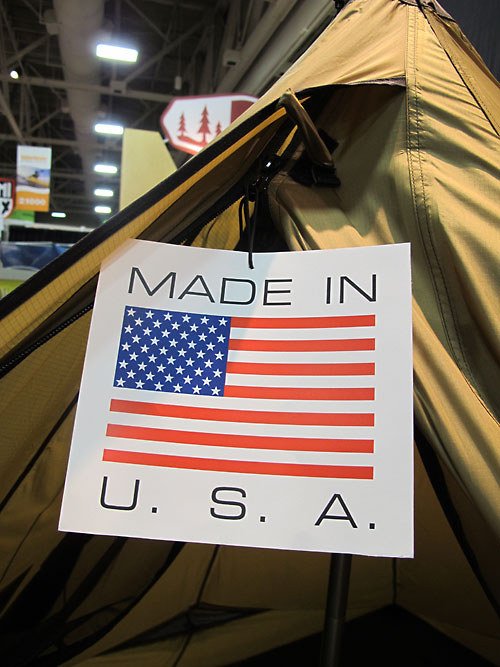 Appalachian Trail speed hiker Jennifer Pharr Davis signs books just days after her 2011 overall speed record.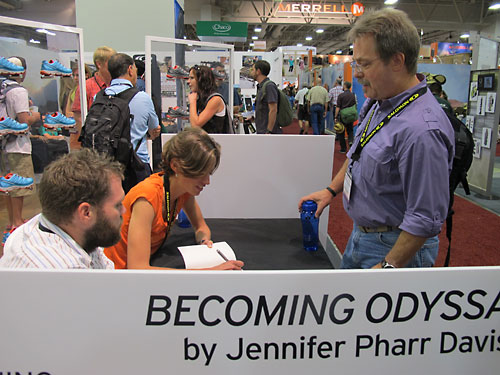 Timberland decorates with hanging foldable/zippable camp shoes.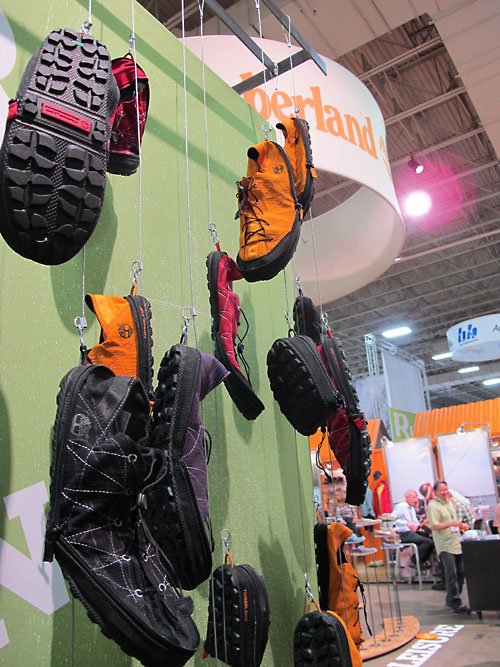 When energy levels drop, cruise by a booth with samples, like Honey Stinger.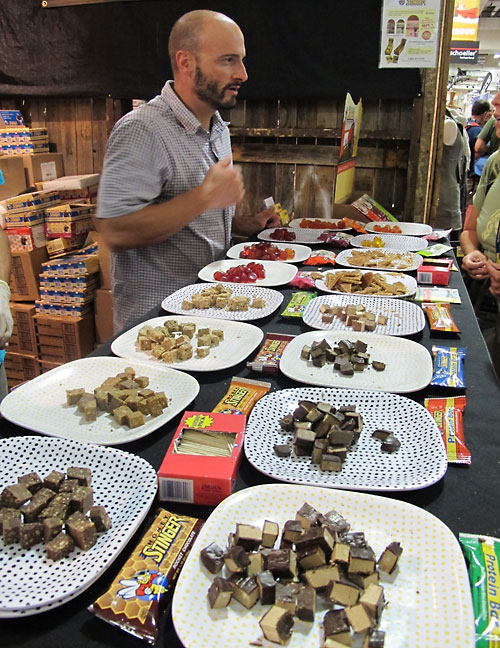 Columbia gets its bright spring colors on.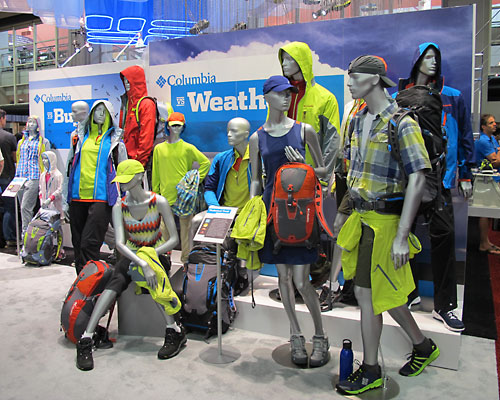 Trail shoes and boots scale the Gore-Tex booth.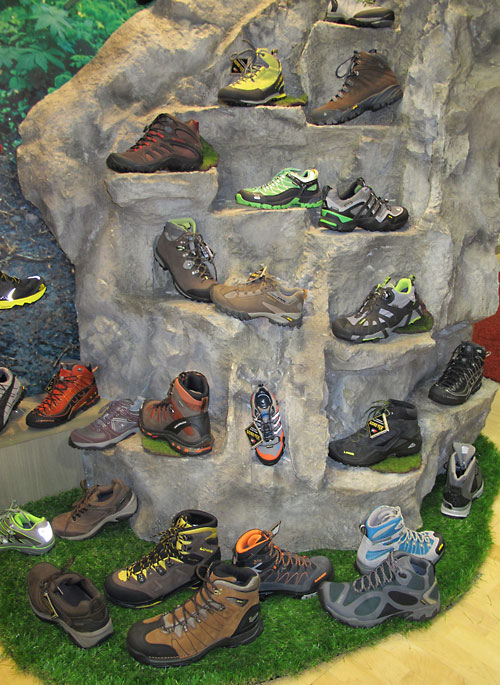 A patriotic pack from Jansport.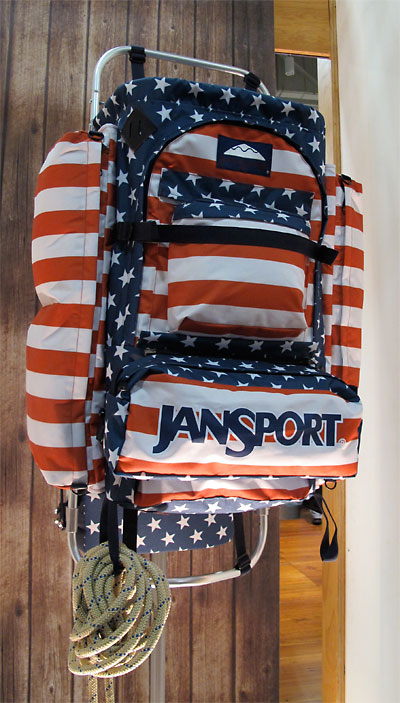 Show dogs converge on the Adventure Medical Kits booth, perhaps for emergency supplies.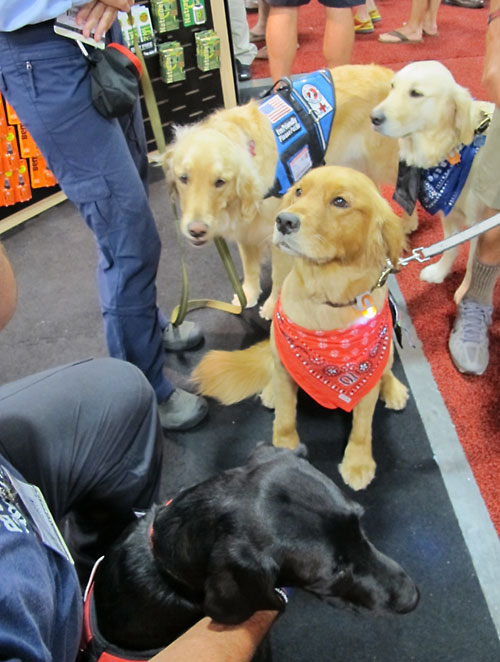 Me, feeling a little giddy about meeting alpinist Ueli Steck at the Mountain Hardwear booth.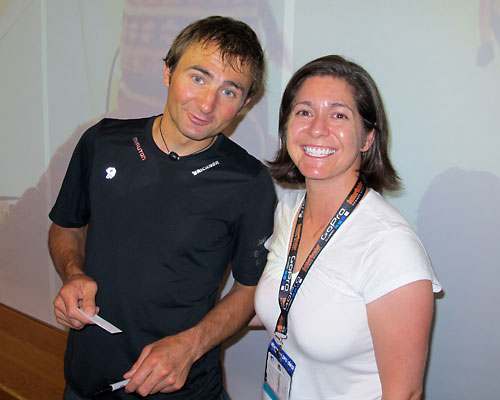 It's not all gear at OR. Last summer, some excellent outdoor artwork and photography was on exhibit, including this piece by Renan Ozturk.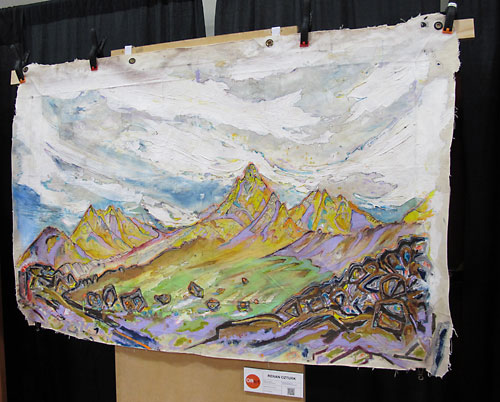 Stay tuned for show coverage from this winter's show.