While the Outdoor Retailer trade show ended weeks ago, we'll continue to cover backcountry gear news and information from the show and beyond all year round on Trailspace.
Meanwhile, here's a final post on the winter show itself highlighting, in pictures, some outdoor gear, outdoorsy people, and random sights.
Outdoor Gear Highlighted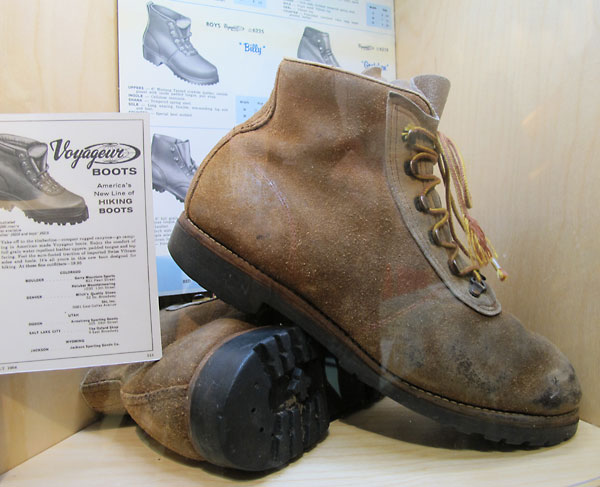 Vasque had its original leather Bighorn hiking boots on display. Well, actually, they're Voyageur Boots, the name of the company way back in 1964. The full-grain leather boots with imported Swiss Vibram soles, were made in the U.S. and cost $19.95 according to the advertisement at left. A ladies and a boys' version also were offered.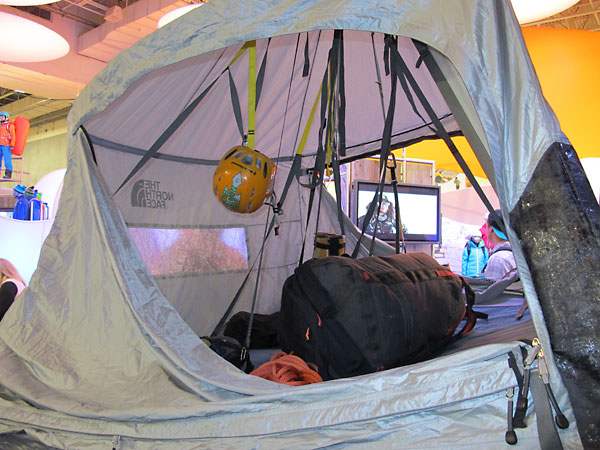 This is the actual prototype portaledge and a prototype haul bag from The North Face that climbers Conrad Anker, Jimmy Chin, and Renan Ozturk used during their 2011 repeat—and first successful—attempt on the Shark's Fin route on Meru Central (6310m). In a 2008 attempt, the trio had a standard, one-man portaledge they nicknamed "the bivy of suffering" while pinned down in it for days.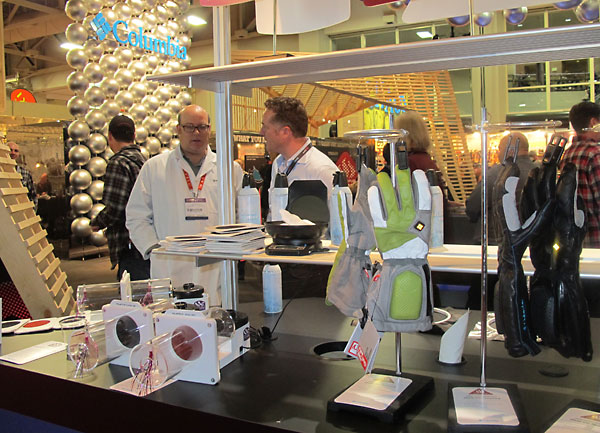 Columbia went the techy display route with wind tubes (at left) and lab-coated product managers to showcase how its Omni-Wind Block compares to Polartec Classic 300, Polartec Wind Pro, and other fabrics.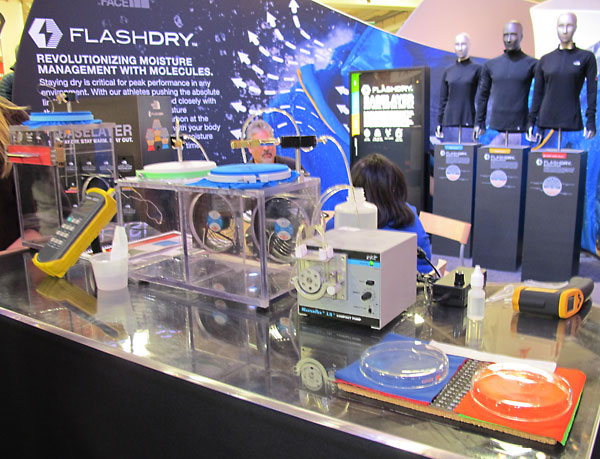 Back at The North Face it was another science lab where the big news was FlashDry. According to The North Face, the proprietary particle technology works with your body to regulate temperature by accelerating moisture removal and dramatically improving dry time. FlashDry will appear in nearly 100 different products for fall 2012, including waterproof-breathable shells, baselayers, hats, and gloves. We'll take a look at FlashDry separately before its launch.
Outdoorsy People Spotted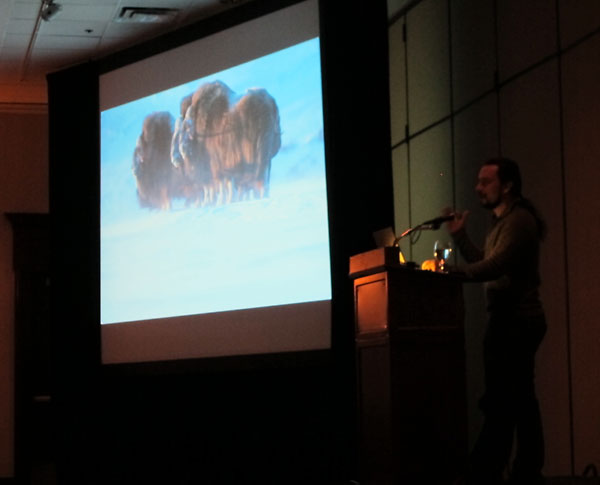 Award-winning conservation photographer Florian Schulz spoke at the Conservation Alliance breakfast about his To the Arctic 3D film and book project. Schulz spent months in the Arctic — spring, summer, fall, and winter — to photograph the remote landscape and diverse wildlife, and to advocate for the preservation of wild habitat. Trailspace is a member of the Conservation Alliance, among other outdoor nonprofits and organizations.
Bear Grylls (with yours truly) made an OR appearance on behalf of Craghoppers and his latest outdoor apparel line. Designed and field tested by Grylls, the line includes lightweight down, soft shells, and weatherproof jackets, plus Grylls's iconic shirts and survivor pants. We'll post a video and info from Grylls's press conference separately in the future.
Even cooler (sorry, Bear) was meeting alpinist Reinhold Messner at a reception held by the American Alpine Club. Trailspace is also a member and supporter of the AAC.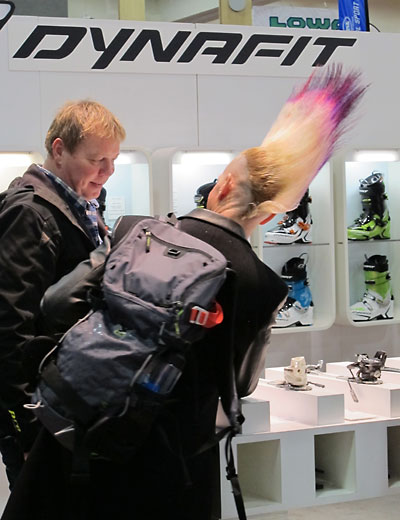 Hey, look who else was hanging in the Dynafit booth. It's skier Glen Plake and his 'hawk checking out boots and bindings.
Sighted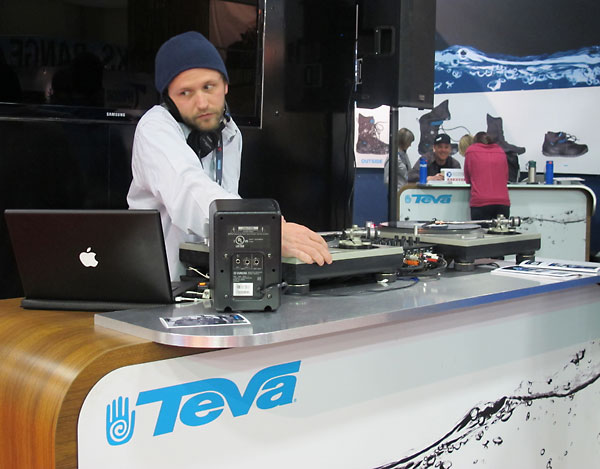 "Where it's at. I've got two turntables at the Teva booth..."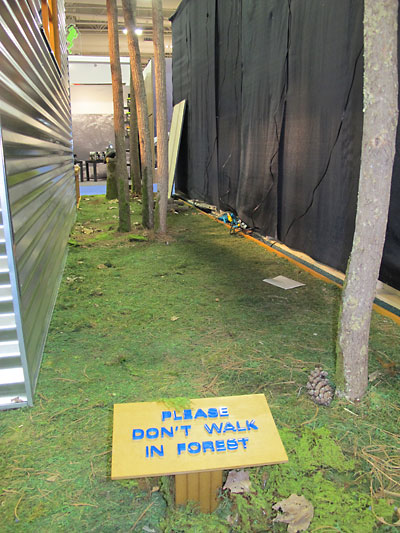 I'm fairly certain Tretorn (yes, that Tretorn) was being ironic with its sign above.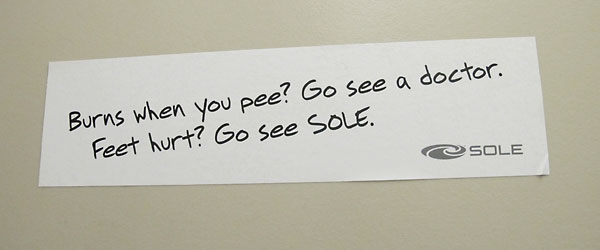 In what some would consider a low, even the bathroom walls were for sale at winter OR with insole maker Sole offering up wisdom like the sticker above. Yes, I questioned the decision of taking a picture in a public bathroom, but duty to show coverage won out. Like it or hate it, here we are mentioning Sole. Hmmm...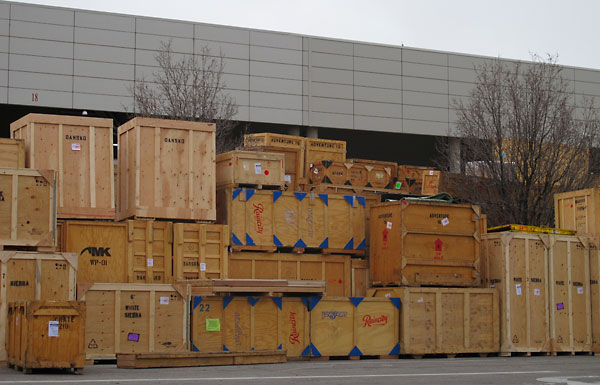 After four days the trade show is over and it's back into the crates for the numerous outdoor goods, gear, and booths. The latest models of winter gear and equipment will reappear on outdoor retail shelves next fall and winter. Not those Voyageur boots though; they're retired.