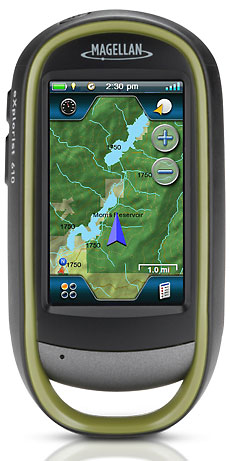 Congratulations, Daniel H! You've won a waterproof Magellan eXplorist 610 GPS receiver for your review of your... (drum roll)... Magellan eXplorist 310. Hey, Daniel, if you need a friend to take that second GPSr off your hand, just let us know.
Daniel's review was selected randomly from the 68 outdoor gear reviews submitted over the last two weeks. In addition to a rugged, waterproof Magellan eXplorist 610 with a touch screen, he also wins a Trailspace Trail Runner Cap to show his Trailspace pride outdoors.
Enjoy the new GPS receiver, Daniel! We hope you let us know how it works for you, in another gear review.
Thanks to everyone who has shared reviews of his or her own outdoor gear. If you didn't win this time, you're still a winner with us for sharing your gear knowledge.
You can write a review of your outdoor gear anytime. You'll not only earn the thanks of your fellow Trailspace community members for sharing your experience, you could win outdoor gear and goodies.
Stay tuned for our next write-a-review giveaway this summer.