Possum Wins Hydrapak Jolla for Gear Review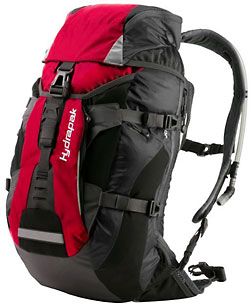 Congratulations, possum! You've won an 18-liter Hydrapak Jolla hydration pack to carry and organize your gear on trail rides, hikes, or your daily commute ($150 MSRP).
Possum's four-and-a-half-star review of his Therm-a-Rest ProLite sleeping pad ("Have used this pad for 5 years with no problems. Inflates quickly, stays inflated all night, packs small.") was selected randomly from the 97 outdoor gear reviews submitted over the contest period's two weeks.
The 2012 Jolla, Hydrapak's largest volume pack (18L, 1,100 cu in), is redesigned with top-loading construction and a narrowed profile. It includes a 100-oz Shape-Shift Reservoir and numerous pockets for gear organization (2 lb 6 oz).
Thanks to possum and everyone who shared reviews of his or her own outdoor gear with their fellow Trailspace community members.
If you didn't win this time, stay tuned for our next write-a-review gear giveaway, starting later today.
[Editor's Note: The blog was updated 10/24/12 after the prize was awarded to a randomly drawn runner-up.]