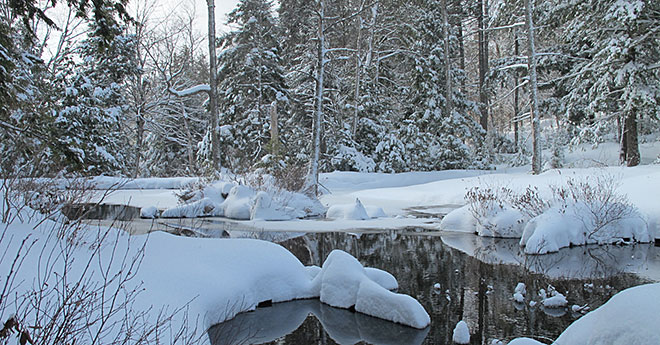 The outdoors is one of the best presents you can give loved ones. Great gear may be essential to that gift, but even more so are the lands, mountains, and waters themselves.
Today is Giving Tuesday, a chance to recognize and support the nonprofits that year-round help protect and steward the special backcountry places we all love.
This year, how about protecting a favorite or threatened trail, climbing area, river, or wildland? A gift membership to an outdoor nonprofit has an impact—on the recipient and the outdoors—that lasts far beyond the holiday season.
Thankfully, a gift membership is one piece of gear that fits outdoor enthusiasts of all experiences and styles. Plus, many nonprofits are offering great holiday deals, including sweet gear and discounts.
Below, get to know our nonprofit friends and partners that we support. You can learn more about their missions, work, and membership benefits on their websites.
Trailspace's Outdoor Partners
In addition to supporting advocacy for and conservation of climbing areas, an Access Fund Holiday Pack (pictured above) includes a Petzl headlamp, Omega Pacific biner, Trango chalk bag, pRana tee, Stanley mug, and more, for just $100 ($175 value). Regular Access Fund memberships start at $35.

All American Alpine Club memberships include a $10,000 rescue benefit (tough to top in gift value), plus lodging discounts, AAC library access (they'll mail you guidebooks for free), gear discounts, and more. Memberships come in sizes from Junior ($45) to Joint ($135), for those inseparable climbing partners.

American Hiking Society is now in the final days of its Holiday Auction, with items like Gregory packs, backpacking food, and hiking accessories up for bid. For your favorite hiker, an AHS annual membership starts at $35 and helps protect hiking trails and the natural areas that surround them.

American Rivers, which protects and restores waterways nationwide, is offering symbolic River Wildlife Adoptions. "Adopt" an American river otter, largemouth bass, mallard duck, or moose; Give at least $30 and you'll get a plush toy for the kids. Regular membership starts at $35.




For your favorite AT hiker, a gift membership ($40 and up) to the Appalachian Trail Conservancy helps conserve the 2,175-mile National Scenic Trail, a 250,000-acre greenway extending from Maine to Georgia. Plus, you get an AT strip map to hang.

Our local land trust is the Belgrade Regional Conservation Alliance, which is dedicated to conserving the lands and water quality of our watershed. What local groups are hard at work in your backyard?

As members of the Conservation Alliance, outdoor businesses, like Trailspace, protect wild places for habitat and recreation through grants to grassroots conservation projects. This year, 185 member companies awarded $1.5 million to community-based efforts.

Through education and outreach, Leave No Trace promotes leaving the places we enjoy as good as or better than we found them. Give a gift membership ($35 and up) or pick out something from the wilderness ethics books and references in its online shop.

We've been donating one percent to environmental groups since joining 1% For The Planet in 2006. You can find other business members (from Horny Toad to New Belgium Brewing) who share 1% values, and the thousands of nonprofits they support, on the 1%FTP directory.




Pacific Crest Trail Association

For your PCT thru-hiker, a gift membership to the Pacific Crest Trail Association helps protect, preserve, and promote the 2,650-mile National Scenic Trail and its wilderness experience for generations.

Backcountry skiers, snowshoers, snowboarders, and mountaineers can appreciate Winter Wildlands Alliance, which advocates for the winter, human-powered experience on public lands. Membership starts at $35. Its Backcountry Film Festival travels to more than 100 locations.
Have your own favorite environmental or outdoor nonprofit organization you support?