Congratulations to Sharon Miller of Arkansas and Brian McLaughlin (Alpine Climber) of New Jersey. Both Trailspace members won new DriDown sleeping bags from Sierra Designs for reviewing their outdoor gear in June.
Sharon's review of her Dagger Axis 10.5 kayak and Alpine Climber's review of his The North Face Tadpole 2 tent both were randomly selected from the 293 outdoor gear reviews submitted June 1 through June 29.
"I am excited about winning that awesome sleeping bag! Thank you!" said Sharon when she heard she won.
We asked her to introduce herself to the Trailspace community:
I live in the Mountain Home, Ark., area, and I work in scheduling for Baxter Regional Medical Center. During my time off, I enjoy camping, kayaking, and doing nature photography. I live between two lakes and I'm surrounded by rivers—White, Buffalo, Spring—so I don't have to travel far to find opportunities.
I've been able to float somewhere almost every weekend since the end of February and have been able to photograph eagles, herons, a baby deer hiding in the grass, tall bluffs, waterfalls, snakes, and many other treasures of nature.
I feel like my kayak is my passport into their world.
Brian had just returned from a trip to Peru when he found out he won. "What fun!" he said. "Thanks! I really need a new sleeping bag!"
We asked Brian to introduce himself to the Trailspace community:
I live in West Milford, N.J., where I am the high school band director. I have been an active climber for more than 30 years, and have been fortunate to have been able to climb all over the country. I do some guiding, and also enjoy backpacking and kayaking. Recently I have become an assistant scoutmaster for my youngest son's troop!
Over the years I have climbed extensively in the Sierras, the Tetons, Yosemite, and Colorado. Although some trips are pretty serious, most of my trips are family outings. Last year my family backpacked into the Vestal Basin in Colorado and spent a week in there, climbing the peaks and enjoying the backcountry.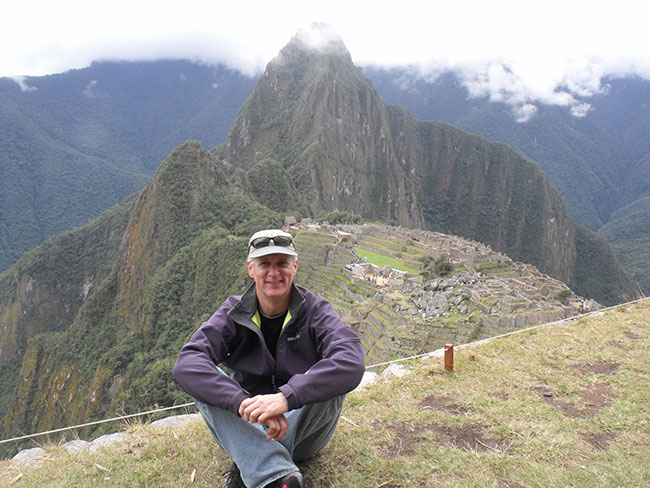 The Sierra Designs Prizes
Thanks to our friends at Sierra Designs, Sharon won an Eleanor Plus 700 2-Season sleeping bag and Alpine Climber won a Zissou Plus 700 2-Season sleeping bag. Both bags have a quilt-style closure and are filled with lightweight, compressible 700 fill duck hydrophobic DriDown, which stays dry longer and dries faster than untreated down.
The Eleanor Plus 700 2-Season has an EN Comfort Limit temperature rating of 30° F and an EN Lower Limit of 19° F and weighs 2 lbs 5 oz ($249.95 MSRP).
The Zissou Plus 700 2-Season has an EN Comfort Limit temperature rating of 36° F and an EN Lower Limit of 26° F and weighs 2 lbs 2 oz ($220 MSRP).
Congratulations, Sharon and Alpine Climber!
We hope you both enjoy relaxing summer adventures with your new Sierra Designs DriDown bags!