Congratulations to Tyler (KiwiKlimber) from Pennsylvania, winner of our Sierra Designs gear giveaway.
Tyler won a Studio 2 three-season, lightweight tent and a 35-degree Nitro 800 down quilt ($600 total value) just by reviewing his gear, thanks to the generous folks at Sierra Designs.
Tyler's review of his Hydro Flask 40 oz Wide Mouth ("a super durable, insulated water bottle") was randomly selected from the 143 outdoor gear reviews submitted by Trailspace members April 1-29.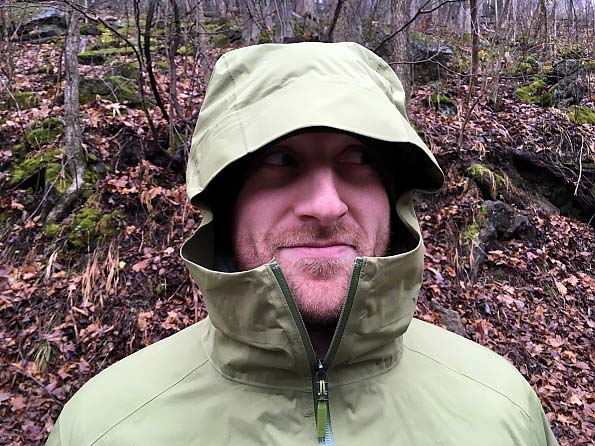 Meet KiwiKlimber
We asked Tyler, a Top 10 Reviewer for 2018 and a volunteer member of the Trailspace Review Corps gear testing program, to introduce himself:
Unbelievable! The Sierra Designs tent and quilt will most certainly be put to good use this year, and for many years to come. My wife and I moved to a new area late last summer and with all the challenges of moving to a new place and new jobs, we didn't get out as much as we had hoped. With the onset of spring, we are itching to hit the trails and explore the backcountry of the area we now call home. This Sierra Designs prize package will make that exploration all the more better. Thanks, Sierra Designs and Trailspace!
I live in the mountains and valleys of central Pennsylvania. All my life, my identity has been that of a Pennsylvanian, even though I've resided in other locales, like the Pacific Northwest and New Zealand, among other places. I continuously find myself wrestling with the tension of wanting to intimately know every nook and cranny of my local backcountry area and desiring to visit far-off places of interest and mystique. As I get older, the former tends to outweigh the latter.
This month marks my five-year anniversary of being a Trailspace member. In those five years, I've completed 79 gear reviews and my goal is to hit the century mark. As I reflect on the last five years, I think about the vast mountain of knowledge I've gleaned from other reviews and the endless river of inspiration that I've been afforded by others in the forums. Trailspace is such a unique community that I am both grateful for and proud to be a part of.
---
Sierra Designs Gear Prize
Tyler will receive a Studio 2 three-season tent and a 35-degree Nitro Quilt 800, worth $600 in total, thanks to Sierra Designs.
Designed to be the lightest weight two-person tent in the Sierra Designs line, the Studio 2 provides ultralight weight (2 lbs 11 oz) with maximum livable space (28.1 sq ft floor area). With a one-door and one-vestibule configuration creating a near vertical door, there's plenty of room for you, and your gear. And, with a semi-freestanding design, setup is quick and simple ($349.95).
Part blanket, part bag, all cozy, the Nitro Quilt 35 brings the best of both worlds to the backcountry. Filled with 800 fill power Fluro-carbon free DriDown and weighing 1 pound 4 ounces, the Nitro features hand pockets and an integrated hood ($249.95).
Congratulations, Tyler! Enjoy your new Sierra Designs gear.
Thanks to everyone who shared gear reviews. You help make Trailspace the best community for finding and selecting gear for human-powered backcountry recreation.