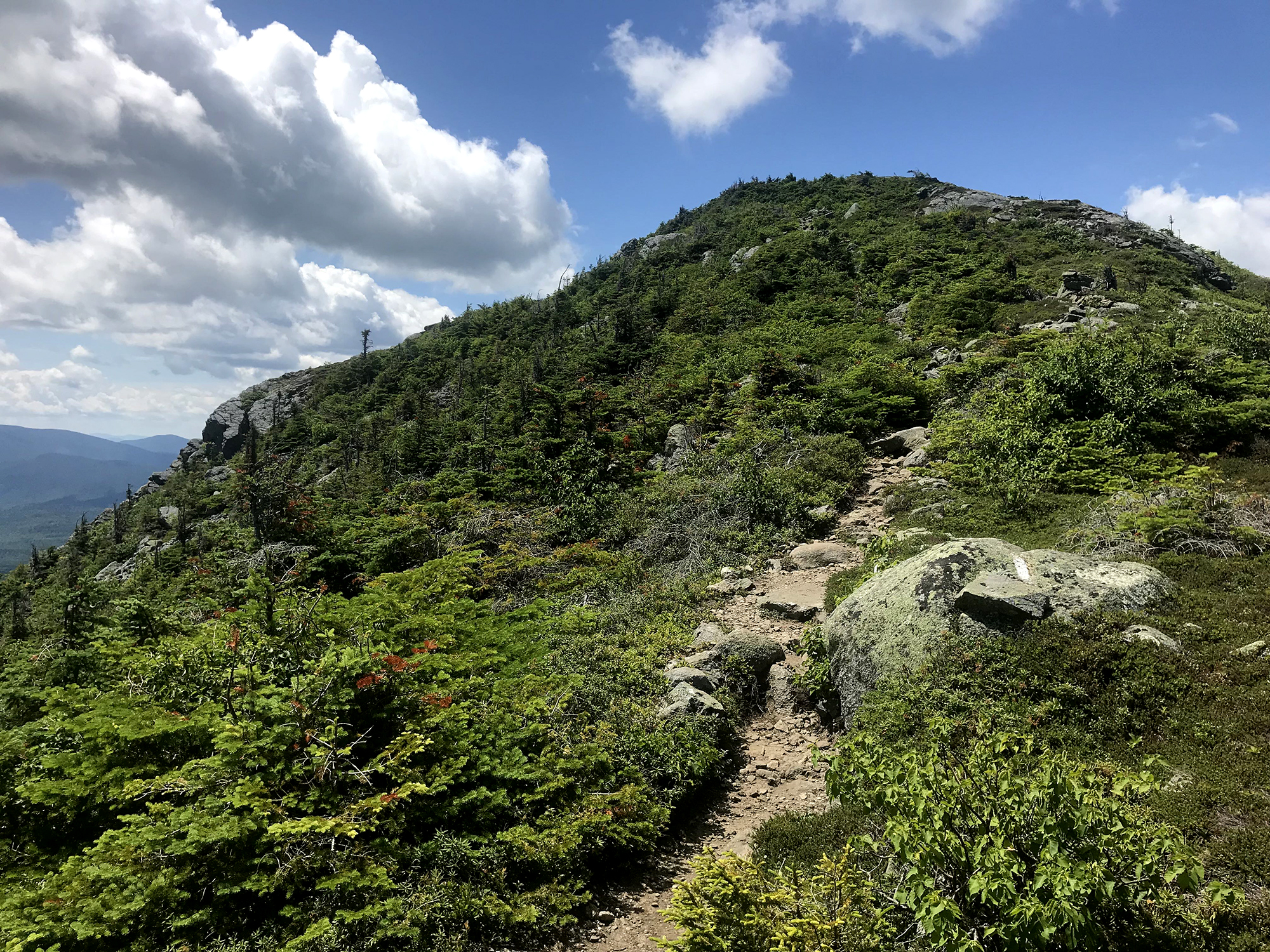 Hiking and camping are deceptively simple activities—just put on shoes and a backpack and hit the trail or campground, right? But consider the gear needed for a hike or overnight—backpack, tent, sleeping bag—not to mention the knowledge to get out there safely and comfortably.
While camping and hiking can be lower-cost ways to travel and recreate, not everyone can afford a budget tent, sleeping bag, or backpack. In fact, the cost of outdoor recreation equipment is the number two reason people cite for not getting outside (2018 Outdoor Industry Association Participation Report), right after "being too busy."
One solution is community gear-lending libraries. Gear libraries that lend or rent outdoor equipment like tents, stoves, and sleeping bags to individuals and groups aren't new. Maybe you've borrowed gear through a college outing club or other outdoor group. Such libraries are increasing in numbers though as more communities, nonprofits, and outdoor groups share skills and equipment, particularly with typically underserved and underrepresented populations.
To learn more about how libraries are supporting outdoor access, educating new users, and transforming the outdoors, we talked to several across the country. Here are some of the ways gear libraries help make the outdoors more accessible and equitable for all.
Gear Libraries Help: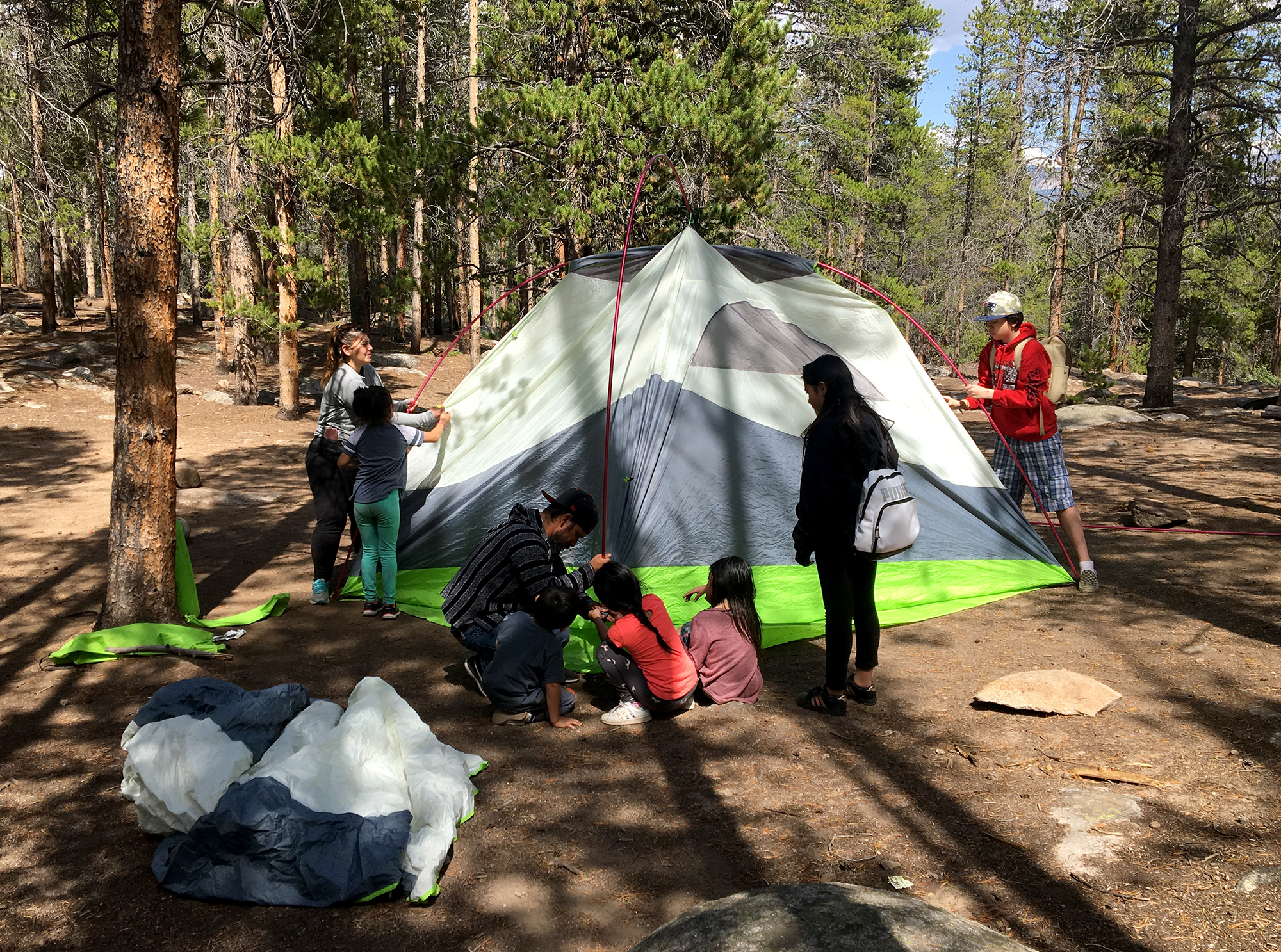 A 2019 Latinx family campout in Lake County, Colorado (Photo: Jackie Radilla/Get Outdoors Leadville!)
Reduce the Cost of Gear
"There are so many barriers to access, and the cost of purchasing, maintaining, and storing gear is a major one," says Sierra Lawe, Co-Executive Director - Development at Bay Area Wilderness Training (BAWT). Plus, "going outdoors can be a scary experience and can be uncomfortable without the right tools."
With more than 12,000 pieces of gear across its three California libraries—from sleeping bags to stoves, fleeces to frying pans—BAWT provides those tools to 10,000 young people every year. BAWT partners with 250 to 300 youth organizations that borrow or rent its gear to take kids out on everything from day hikes to wilderness backpacking trips to whitewater rafting excursions.
BAWT supports those organizations and their missions by making sure "users have comfortable clothing and boots, in addition to tents and sleeping bags, because we want to make sure they feel warm and comfortable outside," says Lawe.
Hannah Tennent, Youth Outreach Coordinator at The Mountaineers, which opened its Gear Library in Seattle in 2018 concurs. "Between the knowledge needed for certain outdoor activities, the gear required to do them, and mainstream representation of who participates in them, there are many barriers to outdoor recreation," she says. "Our gear library currently aims to reduce one of those barriers, access to gear, by providing high-quality gear to youth groups for free."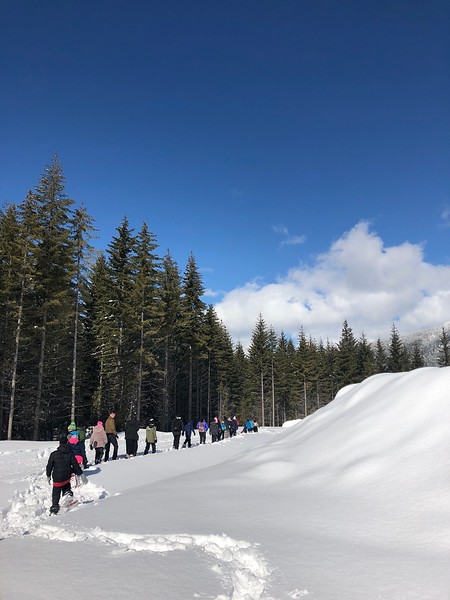 Refugee Women's Alliance participants, outfitted by The Mountaineers' gear library, snowshoe at Gold Creek Pond Loop, Snoqualmie Pass, Washington. (Photo: The Mountaineers)
Teach Outdoor Skills
In addition to the prohibitive cost of outdoor gear, not having the necessary skills or experience and not having someone to go with are the other top reasons people cite for not getting outside (2018 OIA Participation Report).
Gear libraries address both of those issues by training group leaders, educators, and individuals. Most require patrons attend trainings before borrowing any tents, snowshoes, stoves, or other gear. Trainings typically cover topics like proper equipment, trip planning logistics, Leave No Trace principles, and, when needed, skills like snow safety. Some libraries also offer specialized courses like Wilderness First Aid.
BAWT trains about 150 teachers and youth workers every year so they in turn can borrow gear and take youth out on multi-day backpacking adventures, overnight car-camping trips, day hikes, or snowshoeing. The Mountaineers partners with fellow outdoor group Washington Trails Association (WTA) for its leadership trainings.
Gear libraries also learn from one another. BAWT, The Mountaineers, and WTA are all members of the Outdoors Empowered Network (OEN), a network of community-led, outdoor education groups around the country with gear libraries.
Seraph White, OEN's Interim Executive Director, says the network model is important "because none of the organizations are trying to figure things out on their own. They have a community of devoted gear library managers across the country. Members meet regularly, share best practices and challenges, and generally develop a strong community through their shared commitment."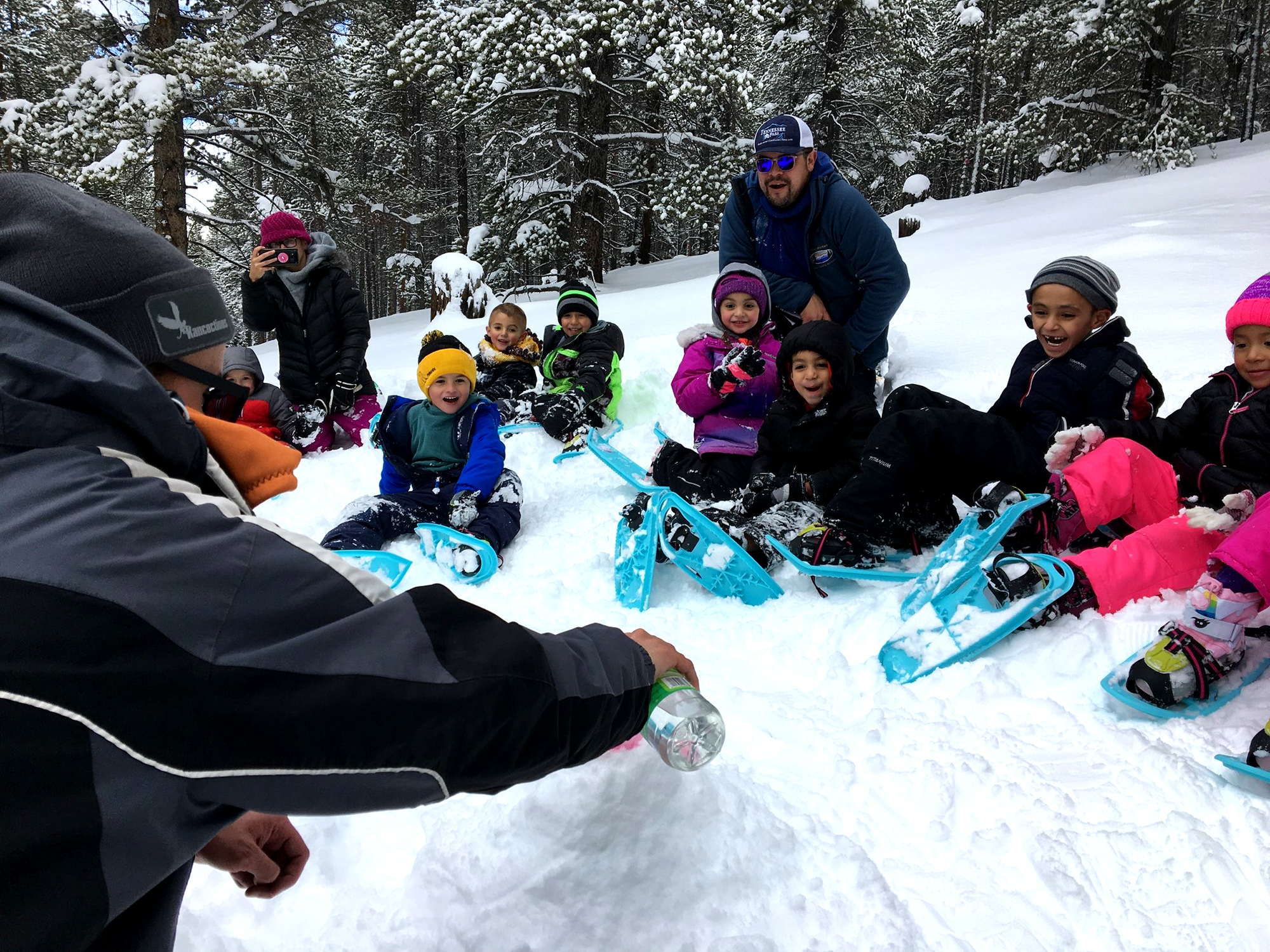 A 2019 Leadville kindergarten snowshoe outing (Photo: Becca Katz/GOL!)
Connect Communities
Proximity to the outdoors doesn't always mean access to the outdoors. Take Leadville, Colorado, an outdoor mecca for many outdoor athletes. Yet, many of its own resident families had never been to its local ski mountain or regularly accessed its trails.
Get Outdoors Leadville! (GOL!), another OEN member, was founded in 2017 with a mission to connect local youth and families to the outdoors and strengthen the community. Along with trainings and public events, its gear library exposes community members to outdoor recreational experiences like Nordic skiing, snowshoeing, mountain biking, and snow biking.
"We're learned that bikes are very popular," says Jackie Radilla, GOL!'s Community Programs Manager. The library currently has 70 mountain and fat bikes, in addition to 150 sets of snowsports gear, plus hiking, backpacking, and camping equipment.
The GOL! staff is mindful of not making outdoor gear an intimidating resource. People are more apt to try new activities once they've had the chance to see and interact with new gear, says Radilla.
"The gear library unlocks the door to so many activities that may otherwise be inaccessible to members of the community," said one library member, and "the friendly staff are incredibly accommodating and promote the enjoyment of the outdoors."
"We love being able to try out this equipment," said another library member. "It allows our whole family to get out together."
Another important lesson from Radilla—"You don't always need gear to safely recreate in the outdoors. And you most certainly don't need fancy gear to have a connection to the natural world."

A 2019 community snow bike ride in Leadville (Photo: Beth Helmke/GOL!)
Raise Positive, Outdoor Citizens
"Bay Area Wilderness Training is a paradigm-shifting place," says Cesar Barragan, Program Manager for Brothers on the Rise (BOTR), a nonprofit in Oakland, California, that serves boys and young men of color. By borrowing and using equipment from BAWT, BOTR's youth are exposed to and get familiar with standard outdoor gear, making them feel confident and effective in the outdoors, he says.
Partnering with an "incredible group" like BAWT means Barragan doesn't have to acquire and maintain a collection of camping gear like tents, sleeping bags, and pads, therefore reducing equipment-owning barriers for the youth that he serves. Instead he and other BOTR staff and volunteers can focus on programming that builds positive youth development, life skills, leadership, and career skills.
A former teacher, Barragan brings that mindset to BOTR's Trail Brothers environmental education initiative, which connects boys to nature through hiking, camping, fishing, and other forms of outdoor exploration. "I wanted to teach more in the world than in the classroom," says Barragan. "I love it. Kids who may not be successful in the classroom often are in nature."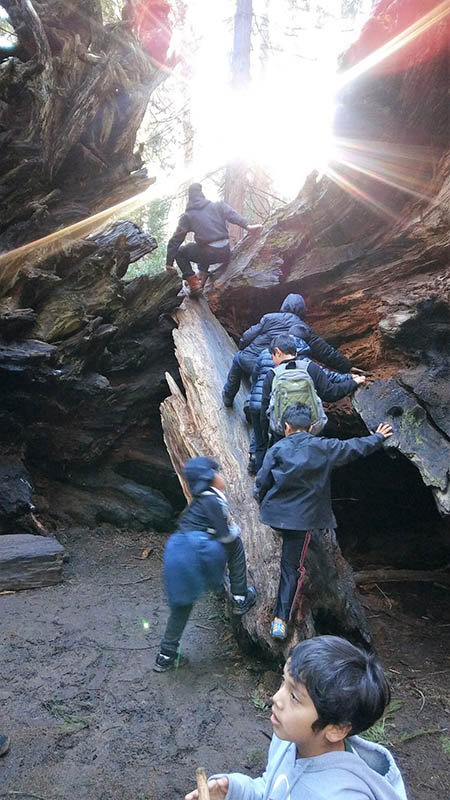 Brothers on the Rise participants explore on a day hike (Photo: Cesar Barragan)
Barragan not only witnesses the "elated reactions" of kids on their first camping or fishing trips, but helps grow the next generation of outdoor enthusiasts. Whether it's day trips or overnight camping, BOTR regularly partners with East Bay Regional Park District's naturalists so kids learn about scat, birds, or fish in the local ecosystems they visit.
Respect for life, themselves, and one another is integral. Whether it's fire safety, pitching a tent, or washing dishes in camp, "we construct agreements as a group and we instill the idea that animals are another set of sentient beings," says Barragan. "We have one planet and we have to be stewards of it."
"I like to say that it takes a village to teach kids," says the former classroom teacher, "and it takes a village to grow positive, outdoor citizens." BAWT is part of that village.

Brothers on the Rise youth enjoy the outdoors together. (Photo: Cesar Barragan)
Improve Physical and Mental Health
As anyone who spends time in nature knows firsthand, being outside improves our physical and mental well-being. Exercising outdoors is shown to boost mood, memory, and focus, reduce stress, build confidence, and help ease depression and anxiety.
Lauren Hoernig, a Resource Specialist at Civicorps in California, has run its outdoor recreation program since 2015. Equipped by BAWT's gear library, Civicorps' young adults have gone hiking at Point Reyes National Seashore, sea kayaking to Angel Island, backpacking in Emigrant Wilderness, and more. This fall Civicorps added a wilderness therapy program led by Hoernig.
"I have witnessed so many life-changing moments with the young people who go out with me," says Hoernig, a wilderness first responder, special education teacher, and outdoor educator. Her trips teach leadership and courage, foster healing from trauma, build peer support, and inspire a lifelong love of the outdoors.
Tennent of The Mountaineers hears about similar transformations from her library's users. "One teacher we work with regularly shared that she saw her students' confidence grow immensely while they were participating in the outdoor club she was leading," says Tennent. "Being outside in nature is incredibly healthy for everyone. I hope we are a piece of building positive outdoor experiences."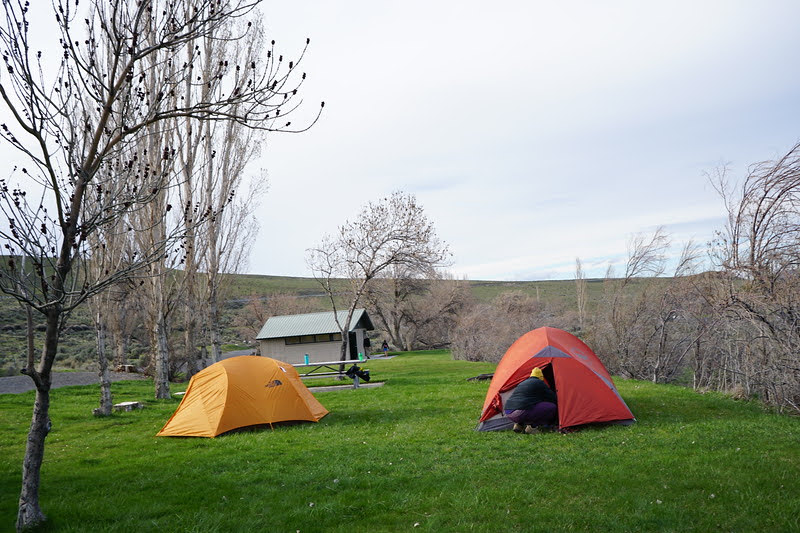 A 2019 Young Women Empowered climbing trip to Vantage, Washington. (Photo: The Mountaineers)
Create Generational Change
Experiences in nature can have direct and life-changing effects on participants. In the words of one California sixth grader who's gone on BAWT-equipped trips, "I learned that I really like nature. I changed because I became more responsible. Here, there's a bunch of good energy, because there's nothing bad going on, there's no gunshots—nothing but good old Nature."
Outdoor access also has ripple effects.
Teachers and course alumni can use BAWT's gear for personal trips, says Lawe, with many taking friends and families out. "We get adults who take our courses who have never gone camping themselves or have limited outdoor overnight experiences, and when we see them with increased access to the outdoors for themselves and their families it is a really amazing benefit," she says.
Equitable access also creates community and generational change.
"Whether it is making sure we are honoring and supporting traditional practices or embracing all types of family units, from small nuclear families to large groups filled with aunties and uncles, we are pushing the boundaries of what both the 'outdoors' and youth mentorship looks like," says White of OEN. "Additionally, because our focus is on building skills and outdoor experience, we are growing capacity across whole communities, creating generational change."
Gear-lending libraries are integral to those transformations, thanks to every sleeping bag, tent, campout, and outdoor experience they share.
---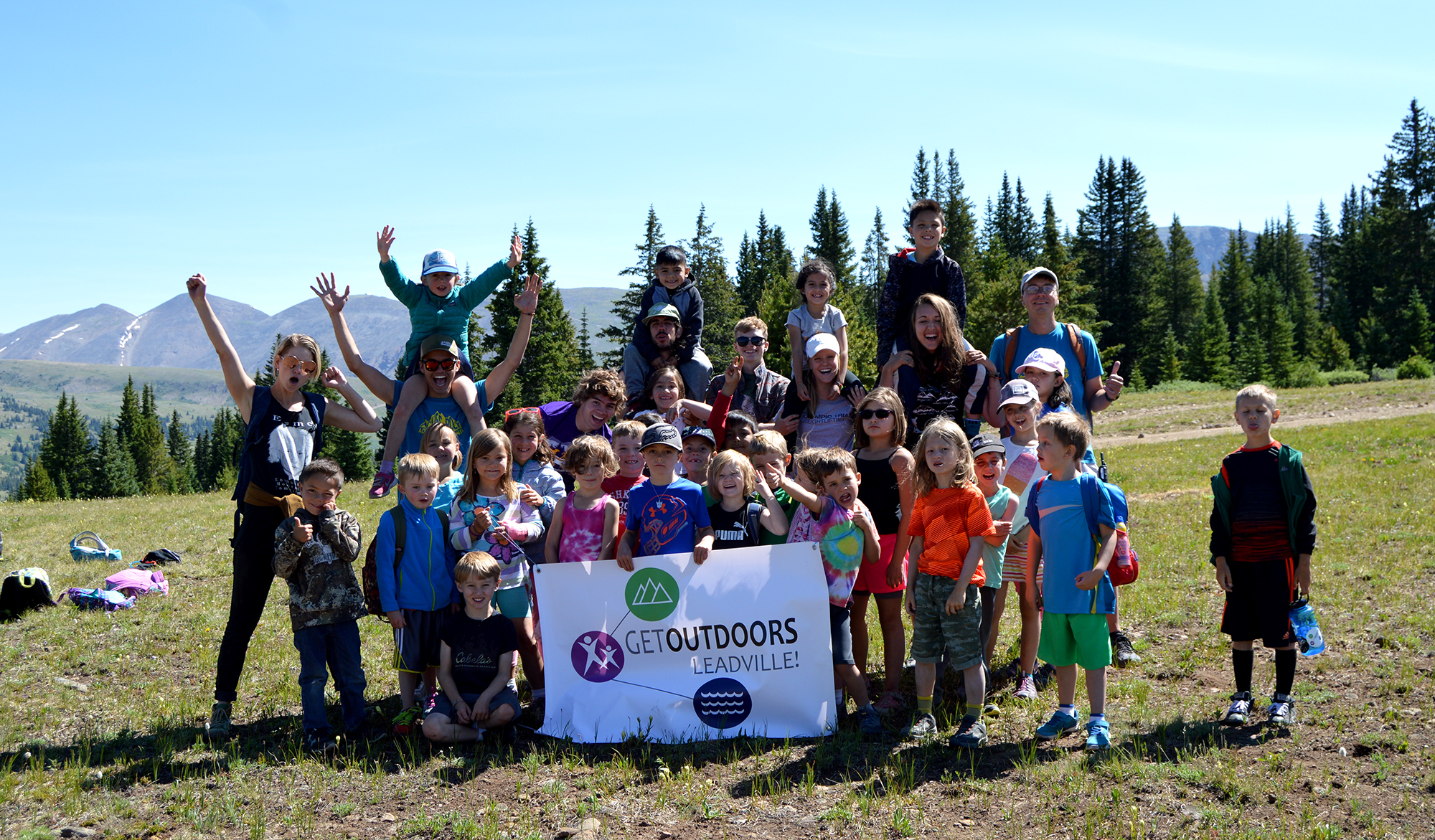 2019 Rockies Rock Campers (Photo: Cisco Tharp/GOL!)
Support a Gear Library
Gear libraries and the nonprofits they serve rely on donations to meet their missions, and this year has been a challenging one for budgets. Consider supporting an outdoor organization that helps equip and train others in your community.
Some libraries and nonprofits accept donations of new or gently used gear (check first). All accept financial donations to run their libraries and offer programming and training. "Any gear library would be really appreciative of your volunteer or financial support," says Tennent of The Mountaineers.
"Financial support absolutely makes a difference in what we can provide to the community," says White of OEN. "We also appreciate corporate sponsorships and gifts of gear, so if you are connected to a company that might be interested, please encourage donations that way as well."
Outdoor enthusiasts also can buy their personal gear from companies that are giving back, suggests White. "Let them know that you appreciate their support of our work."
Numerous outdoor brands provide support to these and other nonprofits; we encourage readers to visit a nonprofit's website and see which brands and corporations are supporting it directly.
Looking for a gear library near you? Want to start one in your community? Read "How to Build a Gear Lending Library" and stay tuned for our Directory of Gear Lending Libraries.