If folks in your community lack the gear to go hiking, camping, or exploring outside, consider starting a gear lending library. You can help increase outdoor access, improve physical and mental health, and build a stronger more diverse outdoor community for generations to come.
In addition to the fun stuff like backpacks, tents, and sleeping bags, a gear library requires commitment, planning, partnerships, and support. Below is advice from the experts on gearing one up for long-term success.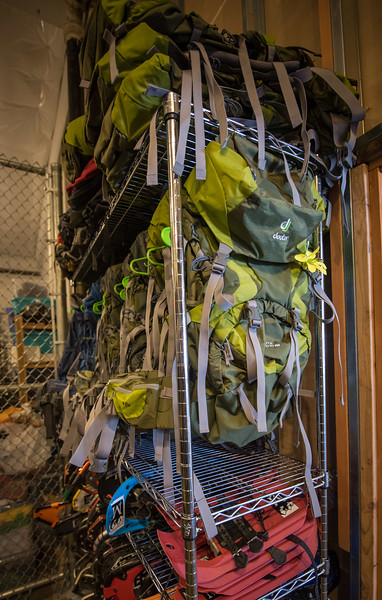 Photo: The Mountaineers Gear Library
Partner with your Community
"Starting a gear library is a long-term commitment and requires community relationship building," says Seraph White, Interim Executive Director for Outdoors Empowered Network (OEN), a network of community-led, outdoor groups that increase outdoor access and diversity through gear libraries and leadership training.

For example, to identify the barriers to outdoor recreation in Colorado's Lake County, a community group spent hundreds of hours interviewing Leadville-area residents in 2016. Through those conversations they learned that major obstacles were the cost of gear, a lack of information in Spanish, and a lack of transportation to trails, campgrounds, and other access points, says Jackie Radilla, Community Programs Manager for Get Outdoors Leadville!

Thanks to that feedback, Get Outdoors Leadville! (an OEN member) was founded in 2017 with a mission—and importantly a plan—to connect local youth and families to mountains, trails, and the outdoors. The community resource now offers programs, training, and a gear library open to all, including rental information in Spanish. So far it has connected more than 1,700 youth to outdoor experiences and trained more than 150 educators in outdoor teaching.
"Relationships are the biggest way to address barriers," says Radilla.
Have a Mission
Whether it's based on location, age, or other demographics, know who you'll serve and why.
"Our mission is to create equitable access to outdoor experiences for youth of color and low-income youth," says Sierra Lawe, Co-Executive Director - Development of Bay Area Wilderness Training (BAWT), which runs three gear libraries in California.
BAWT (an OEN member) partners with groups that directly serve those youth, offering leadership training, wilderness first aid courses, and a huge stash of gear. Annually it serves 10,000 young people and trains 150 individuals. While BAWT's camping gear is available to the general public as a low-cost rental, groups serving 80 percent youth of color or 40 percent youth who receive free or reduced-cost lunch rates can borrow the gear free of charge.
"We recognize that these populations have been deeply impacted in a negative way by the systems in place, which is why we prioritize their usage of our gear," says Lawe.
Start Small
Gear libraries come in many sizes. "Our largest libraries have about 12,000 items over multiple locations, and I'm building another library right now that will support a family of five," says White of OEN's member network.
How big to make yours depends on budget, the size of the community you want to serve, and available resources, including your time.
Most experts suggest starting small. Think about the minimum group size that would make a library possible and have a vision for its future. Do you want to lend gear to a whole class at once? An entire grade level? A big family gathering? How large would you like it to grow?
Put Someone in Charge
Speaking of available time, usually a library needs at least one dedicated staff member to manage the trainings and the gear loans, says White. Who's it going to be? Also, who are your partners? Do you have the resources and time to make this happen?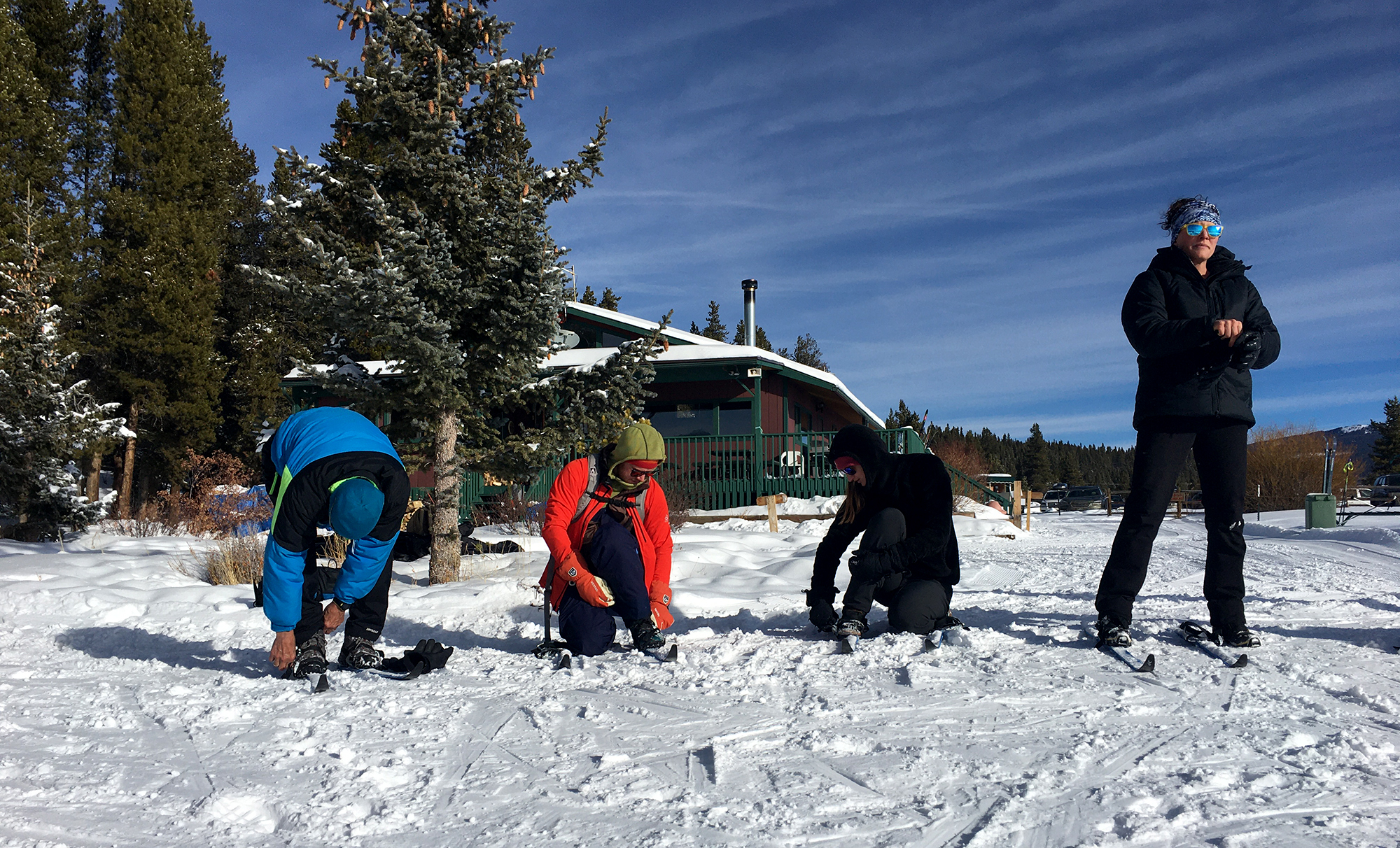 Nordic 101 Training for Educators (Photo: Beth Helmke/Get Outdoors Leadville!)
Choose What Gear to Lend
"Ask around and see what gear people in the community might be interested in borrowing," says Hannah Tennent, Youth Outreach Coordinator at The Mountaineers, which opened its OEN-network Gear Library in 2018. For example, "snowshoes are really popular," says Tennent. "It's an activity that people love and you certainly can't do it without them."
Consider your geographic region, and whether there is access to water, snow, bike trails, and so on. Get Outdoors Leadville! sees a lot of interest in mountain and fat bikes, as well as snowsports gear. "In the Northwest, my members are really happy when I can provide rain gear," says White of OEN. "In the Rockies, snowshoes are key."
More broadly, "backpacks are great because they allow kids to get farther out without requiring a lot of extra technical support," says White. "That said, everyone needs to be able to sleep and cook when camping, so sleeping bags, tents, and kitchen gear are absolutely essential."
Consider Comfort
Some libraries offer outdoor clothing like rain gear, fleece layers, and boots. "Warmth is key to enjoying the outdoors, and outdoor clothing can get exclusively expensive," says White.
Whenever applicable, offer a range of sizes for clothing and gear, even if you're running a small library. "It's important to have gear of all sizes, so even if you can't serve high volumes of the people, you are open to all people," says Tennent.
Get the Gear
You'll need enough gear. That means if your library supports camping, you need to have a sleeping bag, pad, and liner for everyone using it, plus a tent.
To get all that equipment some libraries, like BAWT, accept gear donations in good condition. "We love in-kind donations," says Lawe, "so please share what gear you're not using and we'll let you know if it's something we could use."
"We get as much gear donated as possible," says White of OEN. "Some of the larger libraries are able to build their own relationships with gear companies, but Outdoors Empowered Network still supports their gear acquisition. We've been able to get our members $65,000 worth of gear donated so far this year."
Build Brand Relationships
Partnering with brands for in-kind donations and discounts is a valuable connection.
MSR donates gear to libraries, most recently shipping a dozen pairs of snowshoes to Big City Mountaineers (BCM), which takes under-served urban youth on wilderness trips. These snowshoes tend to be used, prototypes in colors that never got produced, ones with the wrong binding, and such, says Seth Dennis, Cascade Designs' athlete/sponsor manager. "Although they are defective, the product is very real in function."
Therm-a-Rest also has a long history with BCM, donating pads (lots of RidgeRests), sleeping bags, and pillows to the nonprofit. In September it donated a dozen RidgeRests, Space Cowboy bags, and Compressible Pillows to Indigenous Cultural Concepts, a Diné (Navajo) environmental education and advocacy group in Arizona.
"We want to raise youth to be stewards of the outdoors so that we can inspire and introduce this next generation to the magic of sleeping under the stars," says Dennis.
Last month, NEMO donated 1,600 Kyan and Azura sleeping bags to Big City Mountaineers and 16 of its partner organizations, thanks to a production mistake. When the bags received the wrong labels at the factory, NEMO decided to send them to BCM to use, instead of wasting resources transporting the bags back and forth to the factory for new labels.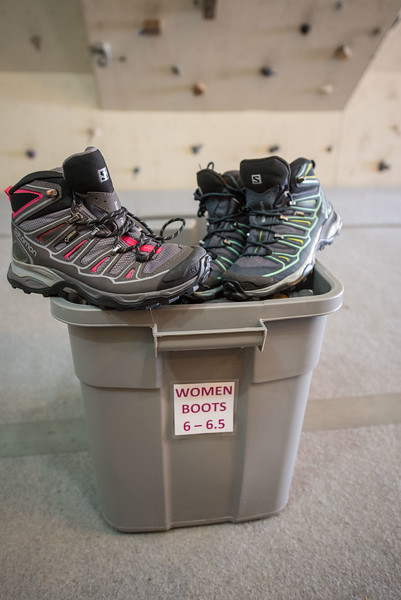 Photo: The Mountaineers Gear Library
Get Funding
All that gear "has to be maintained, stored properly, cleaned, and more," says Jeannette Stawski, Executive Director of the Association of Outdoor Recreation and Education (AORE), an association for recreation and education professionals in non-profit settings. "This is where funding—dollars—come to play."
BAWT spends about $30,000 on gear every year to replace worn-out and damaged items or add new equipment. "Given the high level of usage our gear sees in a year, we cannot fully rely on in-kind support," says Lawe. While discounts from brands increase purchasing power, organizations still have to cover the cost of rent, staff time, and updating curriculum, she says.
In addition to essential monetary donations from individuals and companies, grants are another funding option. After its year of research and planning, Get Outdoors Leadville! was awarded a three-year $3 million grant from Great Outdoors Colorado to create its community resource.
In addition to financial and gear support from brands, The Mountaineer's Gear Library received support from a Youth and Amateur Sports Grants from Washington's King County when it was founded in 2018.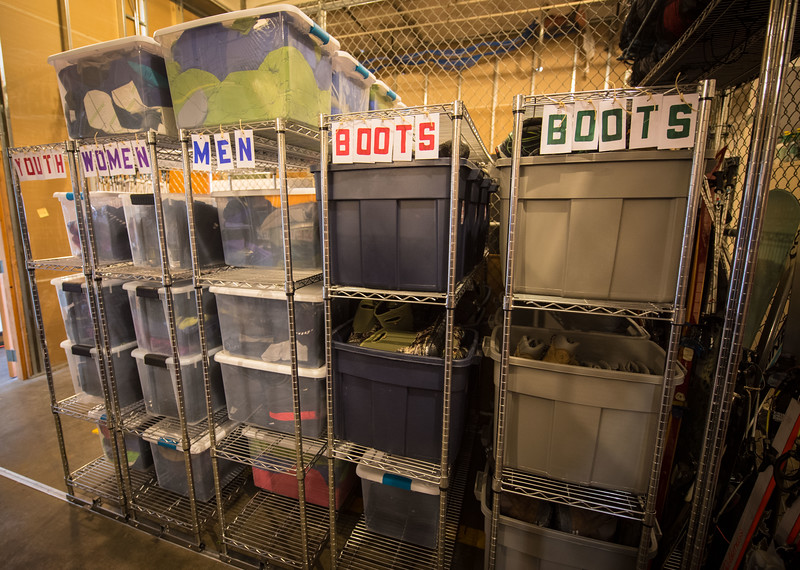 Photo: The Mountaineers Gear Library
Organize a System
Think your gear closet gets messy? "A good organizational and labeling system is key," says Lawe. She should know. BAWT has thousands of items across three libraries.
"Reservation and inventory systems are not easy," she says. "Spend some time figuring out how you'll do this!" You'll needs bins, shelves, and a way to organize the gear that works for your group.
Even if your library only serves a family unit, "organization is going to be your best friend," says Tennent of The Mountaineers.
Train Leaders and Users
Most libraries require some training to borrow their gear, especially for youth leaders.
"Borrowers need training, both on how to use the gear and how to camp or hike with youth safely," says White of OEN. "Trainings include everything from tent setup to learning how to make sure a group is hiking together to meal planning."
The Mountaineers requires youth group leaders attend trainings on how to use its gear library. It also requires leaders attend a workshop on outdoors skills and group management with local partner, and fellow OEN member, Washington Trails Association.
"For seasoned leaders, we hope they learn something new, and for new leaders it provides an opportunity to get comfortable with the gear," says Tennent.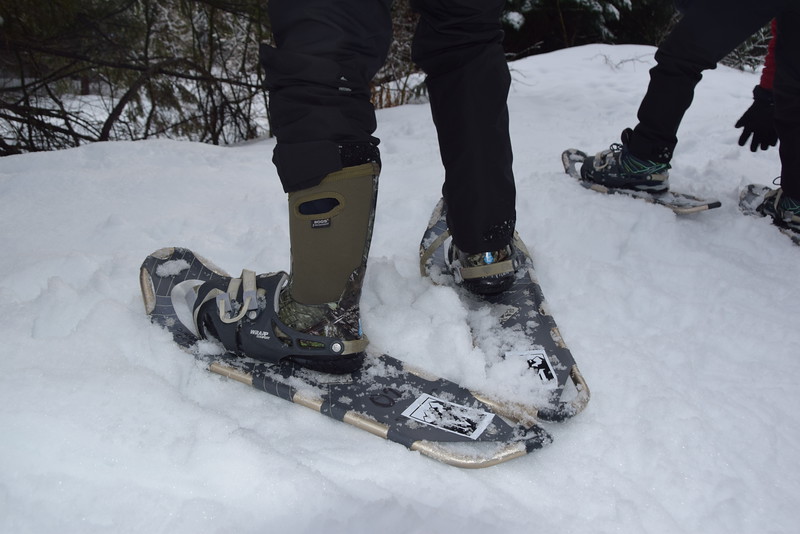 Photo: The Mountaineers
Maintain the Gear
Depending on how many people use a library, maintaining and repairing the gear can be a lot of work.
"Establish a system for repairing the gear, with volunteers or staff, because there will be wear and tear," says Lawe. This includes training people on how you want the gear taken care of and returned to you. Also, "empower leaders to include their youth in taking care of the gear"—a positive for everyone.
"I've learned from Washington Trails Association and Get Outdoors Leadville to depend on your borrowers for help," says Tennent. "Having users return the gear they borrowed clean is an important part of keeping the gear library running."
Stawski of AORE says its professional members increasingly provide more repair clinics to keep gear in use longer, whenever funding (and gear budgets) diminishes.
Reach Out for Partnerships and Help
You need community partners to build a community resource. Don't try to do it alone.
"Washington Trails Association was a huge supporter in us getting the library up and running, providing invaluable advice, training, and support," says Andy Bassett, Youth Education Manager at The Mountaineers of the fellow OEN member.
Stawski says AORE provides how-to tools to its nonprofit members. Its members in turn share via message boards what works and what doesn't in their own outdoor recreation and education programs, whether they're on a campus, a military garrison, or a youth camp.
"Don't reinvent the wheel," says Lawe of BAWT. "Visit other gear libraries for ideas. Talk to other folks." Like White at OEN, who says "Please, call me. One of the key parts of my job is helping design and set up libraries."
Gear libraries are being built all over the country for all people, maybe in your own community.
For More Info:
Learn more about the benefits of gear libraries in Gear Libraries Increase Outdoor Access, Equity, and Adventure. Stay tuned for our Directory of Gear Lending Libraries