Congratulations to Matt Hummer of Pennsylvania, Trailspace's winner of two warm, sustainable Rab insulated jackets—a Microlight Alpine Down Jacket and a Xenair Insulated Jacket ($480 total value).
Matt's review of his "super soft, warm, stretchy" Outdoor Research Baritone Quarter Zip was randomly selected from all outdoor gear reviews submitted by Trailspace members November 22 to December 20.
Meet Matt
When he heard he won Matt said "That's awesome. This is the best email I've gotten in a while and very generous!" Also generous, Matt opted to share the prize with his wife, giving her the Microlight.
We asked Matt to introduce himself to the Trailspace community:
My dad introduced me to the outdoors at a pretty young age, but at that time the idea behind backpacking was to "be prepared"...with four spare sets of clothing, the full kitchen, several books to stave off boredom, and leather mid-calf hiking boots...For an overnight.
I spent more time learning how to "backpack" when I joined the Marines and after almost a decade of service and "forced nature walks", I realized if I was ever going to enjoy the outdoors to their fullest, I had to get serious about my gear choices. I spent a lot of time researching how to trim weight and I've tried my best to adopt the ultralight ethos.
Moving around the country every few years in the military gave my wife and I plenty of opportunities to put that research to the test visiting the different national parks around the country and I couldn't ask for a better buddy to travel with. I've recently started posting on Trailspace and a few other gear review sites to give back to the community that's helped me so much with my equipment choices and it's been a very rewarding experience!
Going forward, we have a few bigger trips planned to the North Cascades and the Rockies and I can't wait to test a few more pieces—the Rab jackets included!
Thank you for giving back and sharing your outdoor reviews with us, Matt! We hope you and your wife enjoy your Rab jackets on your 2022 adventures.
---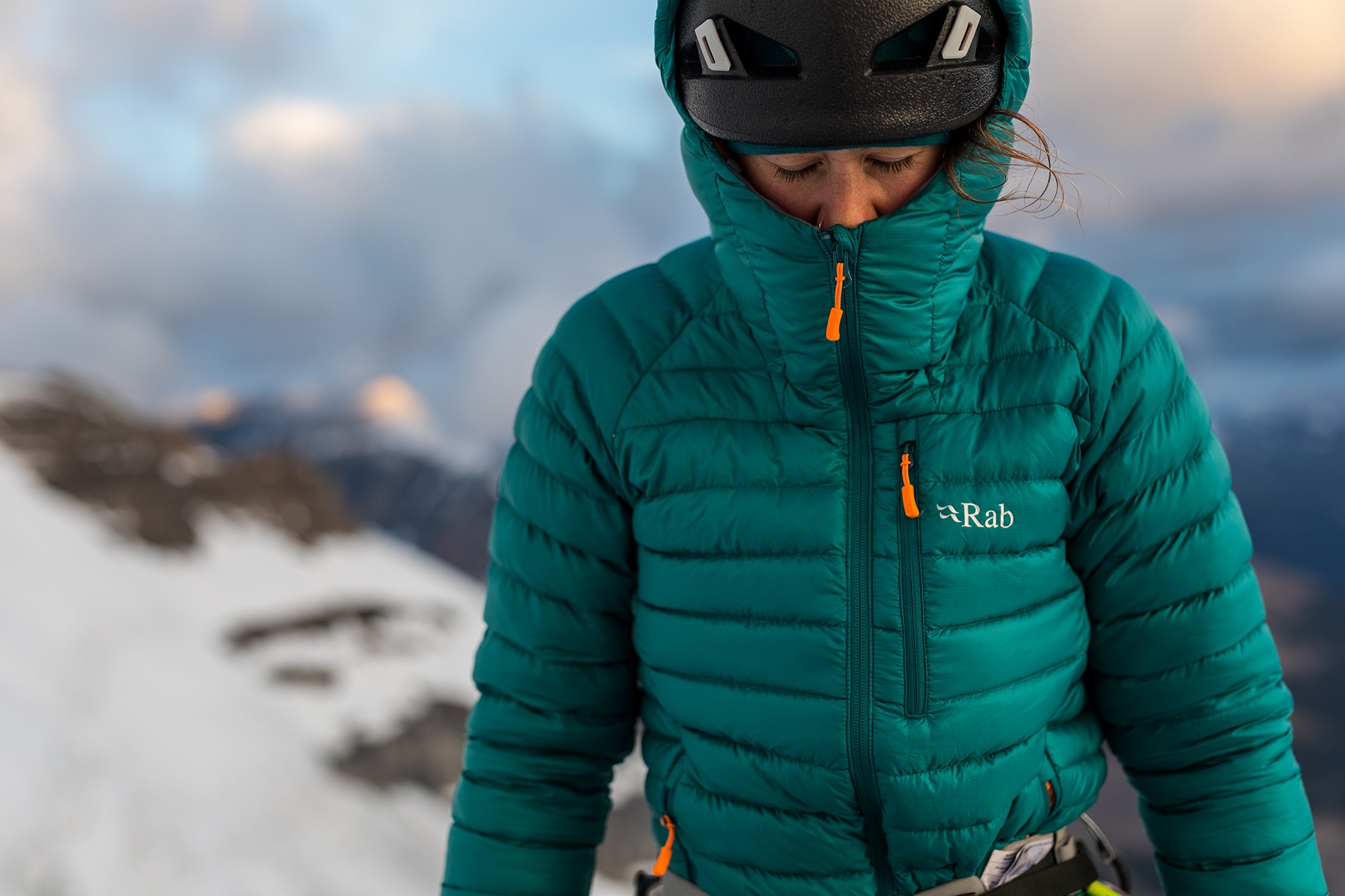 Rab Insulation Package
Thanks to the folks at Rab, Matt won:
Thanks to everyone who shares honest, independent gear reviews on Trailspace. Every review you share helps individuals of all experience levels and backgrounds access the outdoors safely and comfortably.