Wild Ideas Bearikade Weekender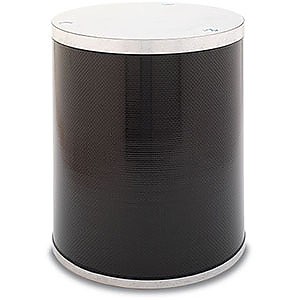 The Bearikade line of bear canisters from Wild Ideas are by far the lightest weight for the volume you get. Bearikades are the only carbon fiber bear canisters approved for use where canisters are required. The Weekender can hold enough food for two people for 3+ days, or up to 7 days for solo use.
Pros
Lightest volume-to-weight ratio
And…strongest material strength-to-weight ratio
Approved for all areas that require bear canisters
Virtually indestructible
Strong resale market
This is a review of the Bearikade Weekender bear canister by Wild Ideas. The Bearikade, available in three standard sizes plus custom sizes, is the only product they make and/or sell. You can find them at www.wild-ideas.net. I am not affiliated with Wild Ideas in any way.
Bear canisters are required in many wilderness areas, so even though they are heavy they are a necessary evil in order to visit during at least some of the year at all or parts of places like Yosemite and much of the Sierra Nevada, Glacier, Grand Teton, RMNP, Olympic, Denali, and increasingly in the East like in the Adirondacks (there's even a section of the Appalachian Trail here in Georgia where bear cans are seasonally required).
The Bearikade line of bear canisters from Wild Ideas are by far the lightest weight for the volume you get. All Bearikades are made from a cylinder of carbon fiber composite, with the lid, bottom and other hardware made from aircraft aluminum alloy. Bearikades are the only carbon fiber bear canisters approved for use where canisters are required.
The Weekender, reviewed here, is the middle of the three standard Bearikade sizes and the most popular size (the Scout is smallest and the Expedition is largest). The Weekender is the closest of the three in capacity to other canisters on the market like the Garcia, Counter Assault, and BearVault BV500. You can also get a Bearikade in custom sizes in 1/8" increments of height all the way up to 18 inches (which nets a 1,124 cu in volume).
The name "Weekender" is deceiving – it refers to the fact that two people can get 3+ days of food inside. For solo you should be able to get about 7 days of food in it, plus you don't need to pack your first day's and night's food inside, so it's good for up to a solo 8-day trip (that is assuming about 100 cu in per day, which means careful food planning and reliance on dehydrated meals).
Weekender specs:
10.5" height
9" diameter
650 cu in capacity
31 oz weight
That's more volume than the standard Garcia canister while shaving more than three-quarters of a pound and 1.5 inches of height. Compared to the BearVault BV500 the Weekender is only 50 cu in smaller but it's a full 10 oz lighter and two inches shorter.
The lid is attached to the canister via a short metal cable. On one hand it's good that the lid can't get separated from the canister, but you may not want/need it. You could unscrew the cable from the lid, but it is riveted on the other end to the canister so you would have to cut the cable (or leave the cable dangling) if you want the lid separated.
The Bearikades are super strong. The carbon fiber walls feel hard as steel and have absolutely no give in them. And yet the walls are much thinner than the walls on other bear canister brands, so the interior is wider, allowing more volume per unit of height. The lid attaches by way of 3 quarter-turn screwheads that each turns a bolt that "grabs" a rivet-mounted bar just under the lid. You can open and close it with anything thin and fairly sturdy like a coin, knife blade, etc. You can see the precision engineering and attention to detail throughout the Bearikade's design.
The Weekender fits inside of my 52L Zpacks backpack and should fit inside of most/all backpacks of about 45L and larger. Even with the Weekender inside, there's still enough room in my pack for all my gear. It also can be strapped to the outside of your pack. Like other bear canisters, the Weekender can serve dual use as a stool, so if you normally would carry a chair you can carry the Weekender instead for roughly an equal weight trade.
There are reasons to use a bear canister even in areas that don't require it. As mentioned, carrying a bear canister also means carrying a sturdy stool. In addition, bear canisters are easy – you just set it on the ground an appropriate distance from camp, there's no hassle with hanging a food bag. Bear canisters also keep out other critters that can defeat a bear hang (rodents, crows, etc).
Bearikades are expensive, the Weekender costs $288+ship. But, there are practical reasons to see this as a worthwhile investment. First, a Bearikade can last for many years, and if you would have carried the additional 10-13 ounces of weight that another brand would weigh, for hundreds or even thousands of miles over a decade or more, then for many (especially ultralighters) the cost is well worth it.
Which brings us to the second reason it could be a worthwhile investment: there is a strong resale market for Bearikades. I have seen used Weekenders that are in good shape sell for $260 or more, or 90% of retail, so you can get most of your money back out of it. And it's not an item that will sit on a backpacker's "for sale" forum for long, usually if priced right a Bearikade for sale on a UL forum will sell within minutes of posting.
If the price is too steep for you but you still want all the benefits of a Bearikade, Wild Ideas does offer rentals directly, and there are a few other places you rent them as well.
The Weekender: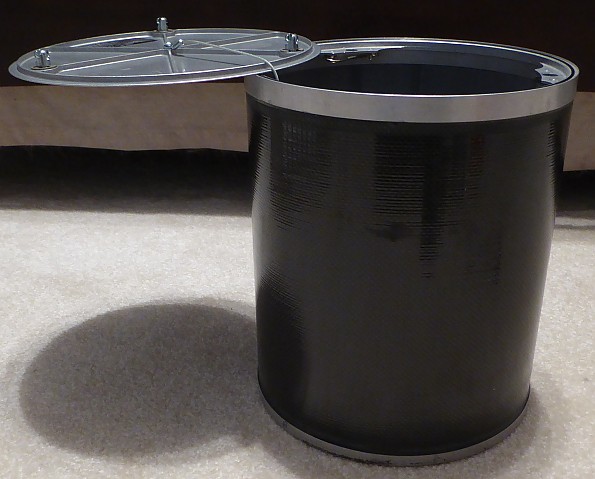 You can see the woven carbon fiber composite: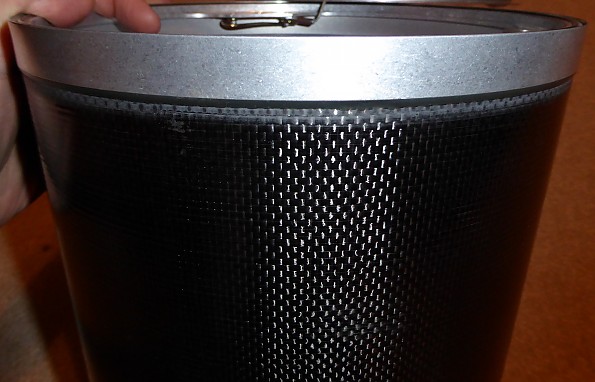 Using it as a stool (photo from the Wild Ideas website):



Looking straight down into the canister. You can see the attachment points on the top rim, the depth and width of the interior, and the overall craftsmanship. Yes, each Bearikade comes with a unique serial number: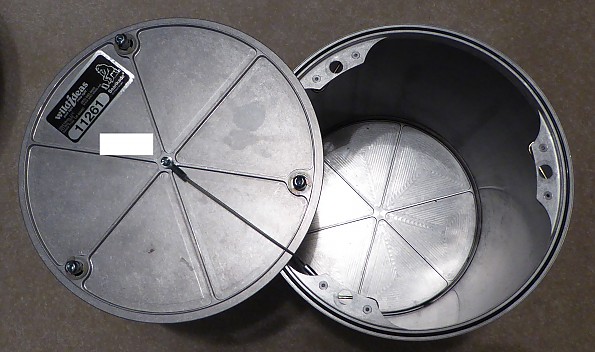 This is a close-up of the underside of the screwheads. You can see the bolt has an opening and curved slot, the bar inside the canister's upper rim gets locked onto it: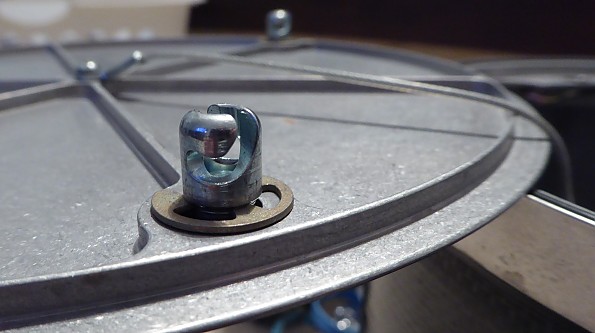 Here is a close-up of one of the attachment points. You can see the locking bar underneath the hole: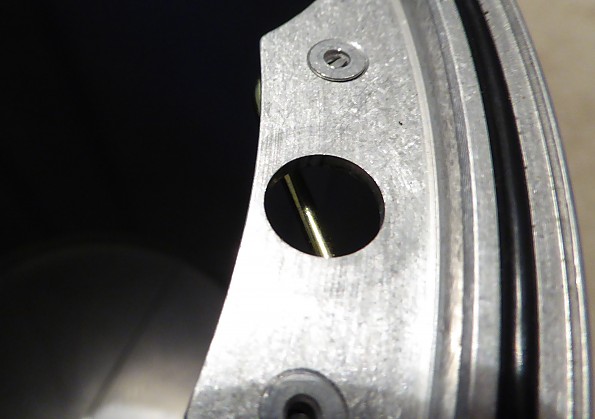 OK, this photo is probably overkill, this is the camera inside the canister looking up at the attachment mechanism. It's actually very cleverly designed: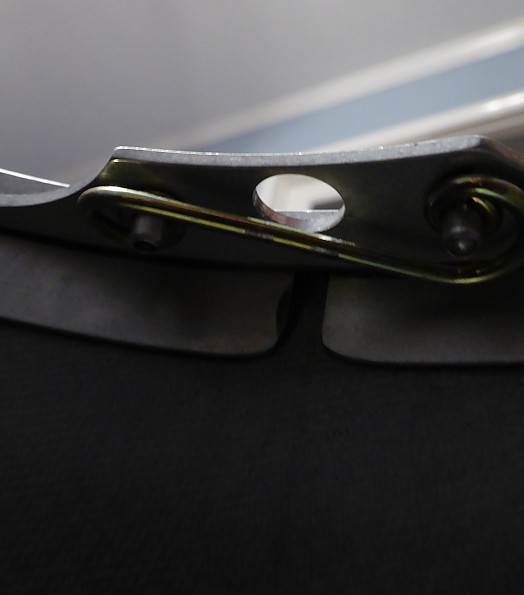 Open it with a coin, knife blade, or anything thin and rigid: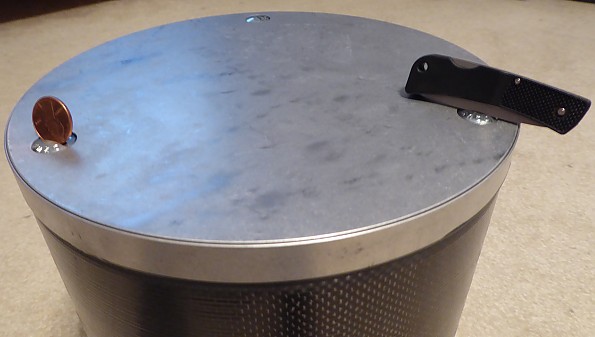 Some shots from the backcountry: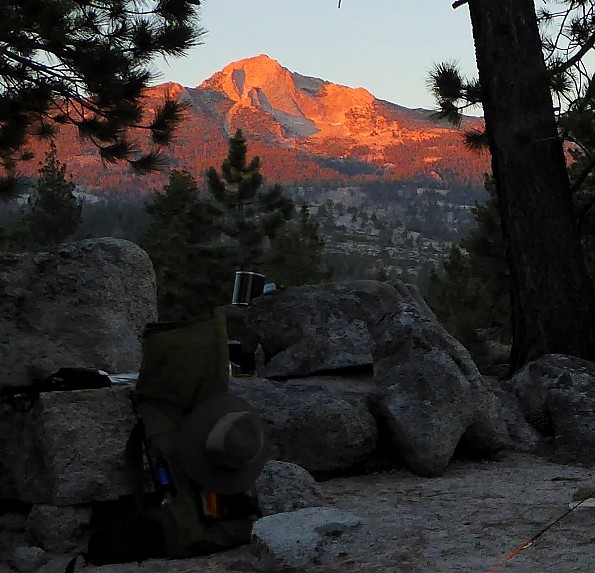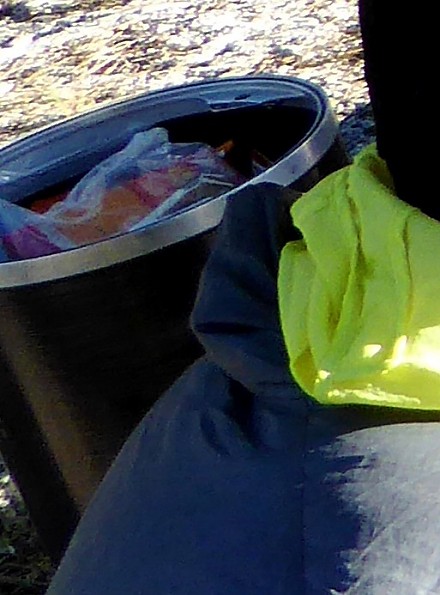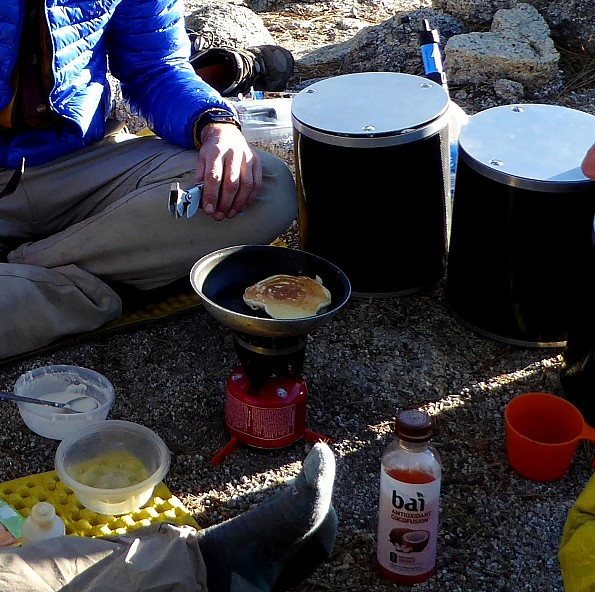 Source: bought it new
Price Paid: $288+ship

Good customer service. I rented directly from Bearikade. The price per day is reasonable. They mail/ship it to you and don't charge for shipping time.
The review above was very complete. I have nothing to add but what is above.
Source: rented it

Would you believe that I found mine at a THRIFT SHOP, for only $10?

I love it!
Pros
Three seals!
Rubber seal keeps the odors in...
...keeps rain and dew out!
The people in my backpacking group are envious!
Source: bought it used
Price Paid: $10

Your Review
Where to Buy
Help support this site by making your next gear purchase through one of the links above. Click a link, buy what you need, and the seller will contribute a portion of the purchase price to support Trailspace's independent gear reviews.
You May Like
Specs
Price
MSRP: $359.00
Reviewers Paid: $10.00-$288.00

Weight
just over 31 oz / 878 g

Volume
650 cubic inch

Diameter
9 in / 23 cm

Length
10.5 in / 26.67 cm

Best For
The Bearikade Weekender is just the right size for 2 people to escape for the weekend. If used as a personal unit, it can supply you for up to 6 days.

Recently on Trailspace