Bear Canisters
Bear canisters are required in some areas. Check with the National Park Service or U.S. Forest Service to see which model(s) of bear canisters are approved for use in the area you'll be visiting. Regulations vary and change.
Read "Hiking and Camping Safely in Bear Country" for more information on bear safety.
The best bear canisters, reviewed and curated by the Trailspace community. The latest review was added on May 19, 2022. Stores' prices and availability are updated daily.
Recent Bear Canister Reviews
Perfect size for 10-nighter; most efficient volume-to-weight. MKII's benefits come to bear on trips requiring 10 person/days of food storage: 2.25 lbs of SIBBG (Sierra Interagency Black Bear Group)-tested and approved, 900-cubic-inch capacity.  I'm not aware of any legal alternative (for Yosemite or King's Canyon) close to the volume/weight ratio of the Expedition MKII. I've carried this can on 274 nights of outings over 12 seasons. Bearikades are made from a carbon fiber tube with high-grade… Full review
If you are young, get this item, regardless of the pri$e, as it will last a lifetime, unlike most other pricy gear purchases, and you will get more than your money's worth in the long run. If you are old, hopeful you can afford the coin to shave some weight while increasing carry capacity. Flat out, one of the best designed pieces of gear I own. I've been using my Bearikade since 2016. I happened to get the Expedition model, which at 900 cu in has about 20% more capacity than the Blazer, but at… Full review
Like all of Wild Ideas Bearikade canisters, the Blazer is a carbon-fiber tube with aluminum caps. With 750 cubic inches of space the Blazer is big enough for over a week solo or several days with the family or a small group. The large size presents some challenges for smaller packs. The seamless smooth surfaces should present a serious challenge for your average bear. More and more parts of the country are reporting issues with even properly hung bags being molested by not only bears, but rodents… Full review
When the product arrived from Amazon I was excited. Loved the slickness of the canister's outside. This allowed for easy fitting of the canister into my 45-55 liter pack. Some folks considered the smaller opening a negative. This didn't bother me. In fact, I felt the smaller opening added to security. No way did I feel a bear (or any critter) would ever be able to find their way into this canister. The volume allowed me to fit 10 Mountain House type dinners in the canister. I did add many little… Full review
A necessary evil...well, not so much evil as a minor inconvenience. I've been using this one, the BV450, and the BV500 for longer trips, for something like ten years now. I love it. Sort of. Hanging a bag full of food can be difficult at the best of times, and is obviously entirely impossible in alpine locations. Many of my trips take place in Washington state's National Parks, where bear canisters are required, even if trees appropriate for hanging are actually available. And even with a fully,… Full review
It's relatively inexpensive. It's easy to open. It's rugged. It works as intended. I have had my Garcia for almost 20 years. It has never failed me. It carries a lot of food with careful, deliberate packing. Full review
Better to have it and not need it. I needed it. Love to walk our Redwood National and State Parks here in the 'hood. Love those black bears and their scat's on the trail. Of course, the blackberries are ripe. Keep 'em wild. That's right, you can read about Yellow Yellow on the AT opening these by twisting her head and shearing the lock tabs. It's the hundredth monkey effect, but it's black bears around her slowly picking up the technique. My treks are all West of the Great Divide, so no worries… Full review
This is a standard bear canister with recessed twist lock fasteners. The large size makes it suitable for long trips or groups. I purchased the Counter Assault Bear Keg two years ago for weekend backpacking trips in New York and New Jersey. Group size ranges from three people up to seven people. This product uses a standard design and works well. The recessed latches are easy to open with the appropriate tool; a knife blade, a coin or multitool. The reflective stripe around the middle of the canister… Full review
The NEW Blazer Bearikade from Wild Ideas in Santa Ynez holds up to nine days of food, is 750 cubic inches, and weighs 33 oz. (2#'s, 2.8 oz). Compare that to the BearVault BV500 at 700 cubic inches and seven days of food at 2#'s, 9 oz. Hope the pictures give you some idea of the differences. I purchased the BLAZER because I was attracted to the extra volume and ability to hold up to nine days of food without resupply. I debated the real value of saving about 5 to 6 ounces over my stickered BearVault… Full review
Other Types of Bear Safety
Find more bear safety reviewed in these related categories: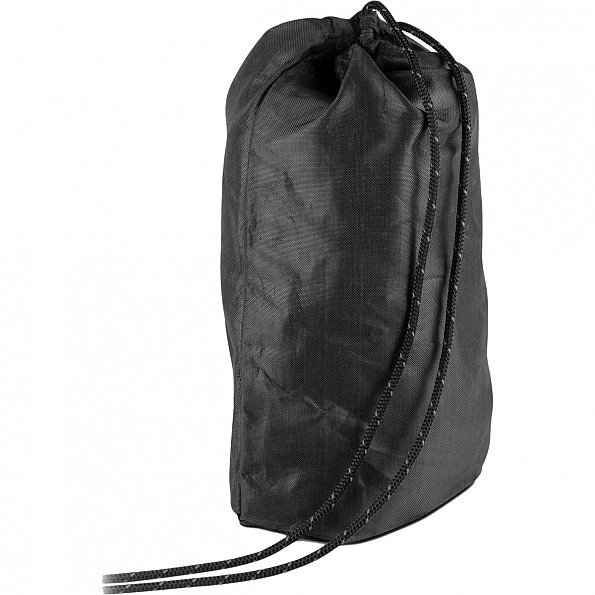 all Bear Safety