Wild Ideas Bearikade Blazer

#9 in Bear Canisters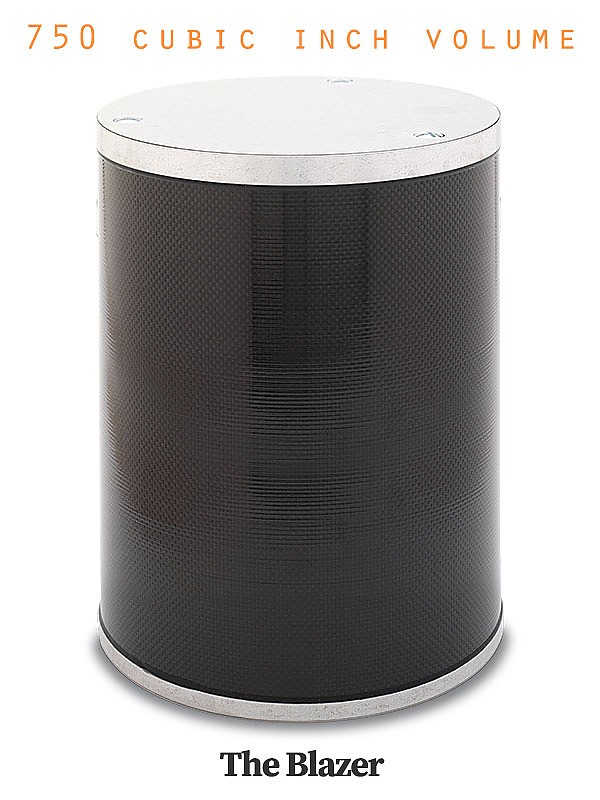 Like all of Wild Ideas Bearikade canisters, the Blazer is a carbon-fiber tube with aluminum caps. With 750 cubic inches of space the Blazer is big enough for over a week solo or several days with the family or a small group. The large size presents some challenges for smaller packs. The seamless smooth surfaces should present a serious challenge for your average bear.
Pros
Design maximizes usable space
Large opening
Air tight seal
Good volume-to-weight ratio
Nice size for sitting on
Easier than hanging a bag
Great place to put stickers
Cons
Pricey
Black tube heats in sun
Need coin or tool to open
More and more parts of the country are reporting issues with even properly hung bags being molested by not only bears, but rodents and other animals. With so many folks out on trail it seems the animals are getting plenty of chances to train their skills. Frau Stranger was on a solo Baxter retreat last year and despite using the provided bear line found her food bag chewed through in the morning. While we all worry about bears there are plenty of other animals getting smarter out there too. Given this trend I decided it was time to get used to using a canister and asked Santa to bring me a Wild Ideas Blazer last year.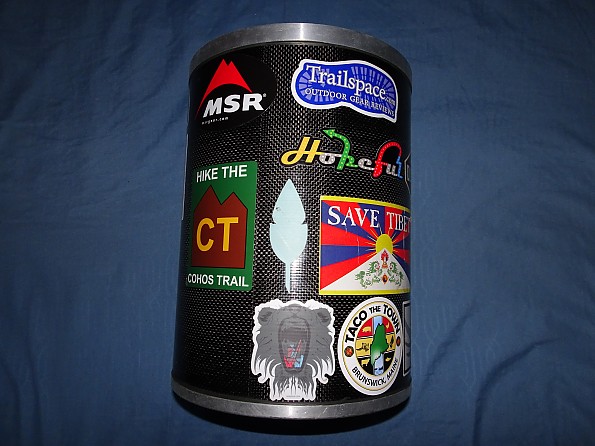 Wild Ideas has been making canisters for over 20 years and has a line of different sizes, the 500 cubic inch Scout, 650ci Weekender, 750ci Blazer, and 900ci Expedition. The company was started by three aero-space engineers who applied their knowledge of lightweight and strong materials to create a simple design that works to keep bears out, even the smart ones, at least so far heh.
Specs:
12" tall x 9" diameter
Weight: 33oz
Volume: 750 cubic inches/12.3L
Construction & Features:
If you are thinking about using a canister your number one priority is probably that it is going to actually keep a bear from getting at your food, so let's start with a look at how Wild Ideas puts these cans together.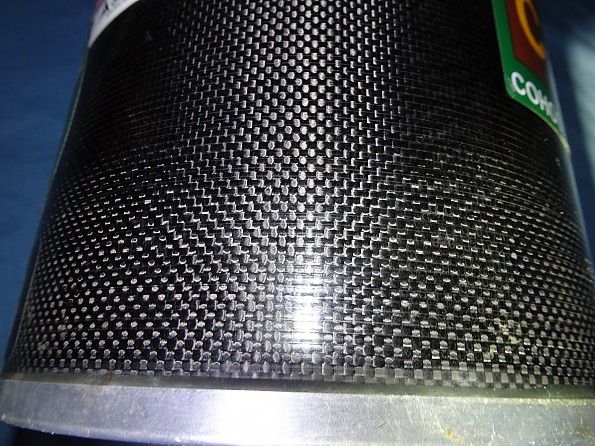 The body of any of their Bearikades is a composite carbon-fiber cylinder. This material is very light yet really strong and the carbon tube is seamless.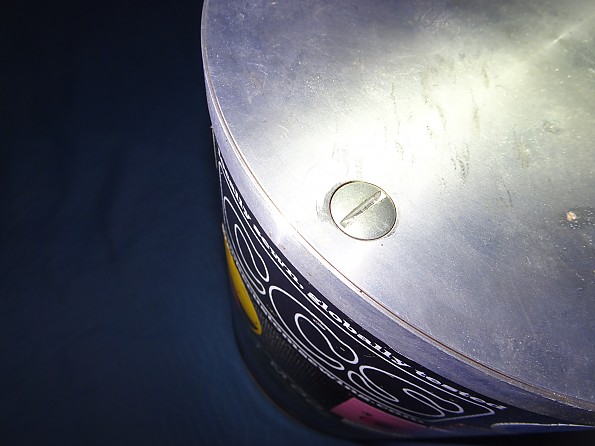 On the ends 6061 T-6 aluminum was used to create a solid cap on one end and the entry hatch hardware on the other. Again this material is very light while being very strong.
The locking mechanisms require only a quarter turn to operate and once sealed are not going anywhere until you unlock it. Easy enough to move, but solidly held in place when closed these keep the lid sealed tightly.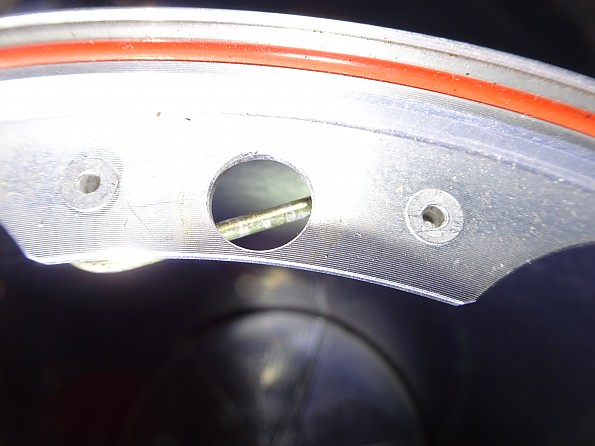 Looking closely you can see the orange O ring inserted into a channel in the aluminum ring attached to the top of the carbon cylinder.
The corresponding aluminum ring extending out from the lid fits into that channel and is held tightly against the seal. Wild Ideas says this seal is waterproof, but based on my experience I'd say it is air tight. On several occasions where there was a big elevation change I could hear the air pressure equalize when I opened the canister.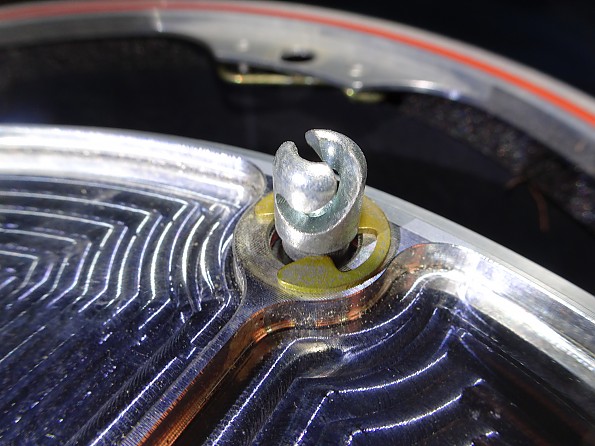 Here we can see the locking mechanism up close and it really doesn't look like much. That speaks to the engineering the aero-space folks brought to this product. Using a good design let them accomplish the task with very little material involved.
There is one more material involved in the Blazer and that is the epoxy that holds the aluminum hardware to the carbon tube. Wild Ideas says this stuff is used in America's Cup sailboats and military aircraft so it should hold up to a little abuse. They do caution it has a service temperature -67°F to 180°F, but most us probably won't push those limits heh.
Ease of Use:
For bear canisters use starts with opening and closing. The goal is that it should be easy enough for you while being impossible for a bear, with the emphasis on the latter. The hardest part of operating the locks on the Blazer is getting the "key." Once tool is in hand it takes just a few seconds to open or close the three latches. A coin seemed to be the perfect tool to use, but I have also used a knife and bladed tent stakes.
When it was time to close the Blazer it was just a matter of lining up the latches before dropping the lid in place. If they aren't aligned it was very clear by the lack of resistance when attempting to close the latches. With the lid seated the latches sealed easily and hitting their stop point gave clear indication of success.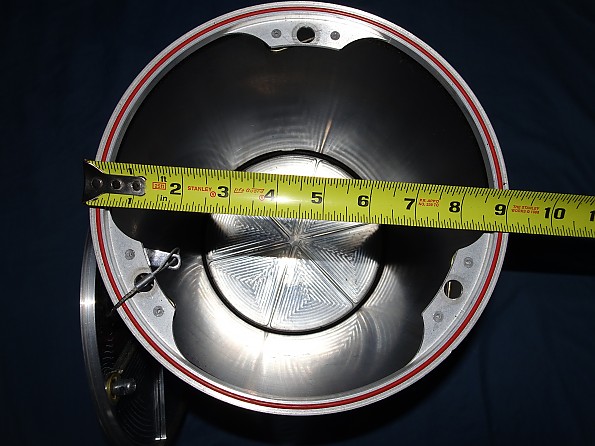 The other major part of the use equation is cramming stuff in and pulling stuff out. When Wild Ideas was designing their Bearikades they wanted to maximize access. Other than the three latch attachment platforms the entire top of the Blazer's cylinder is open, making it pretty easy to get bags of food or other things inside. The smooth wall of the tube and flat bottom didn't create any barriers so the entire space was available for cramming. The corners of the latch platforms are best avoided as they can catch on bags or hands, but that soon became natural to avoid.
Volume:
It is easy enough to say the Blazer has 750 cubic inches of available space but what does that really mean? Wild Ideas says it is enough for a group of three for three days or up to nine days solo, but I doubt they know exactly what you or I like to carry. That is to say that everyone's needs are different.
For my purposes I found that I had enough room to carry three days for the three of us on a family trip, but only enough for about seven days for myself. I'm sure the specific food I'm carrying makes a difference and that others would be able to get another day or three in there using other foods.
This quick video will give you some idea of the capacity
Conditions:
I have used the Wild Ideas Blazer on most trips so far this year starting with winter trips in the Mahoosucs, a late spring thru hike of the Cohos Trail in New Hampshire, plus various summer trips including a couple in Baxter State Park and other Maine spots. Most of my use was on solo outtings, but some were with my wife and daughter. Total trail miles would be hard to assess, but it is certainly several hundreds.
Conclusions:
I'm still working through some resentment issues when it comes to the weight and annoyance of using a bear canister, but there is no denying that the Wild Ideas Blazer is a well put together can. It was great not to have to worry about hanging a bag plus the cheese, poptarts, and other squishables seemed to come out less squished. The 12-inch height is perfect for sitting on in camp or for lunch, especially with a sit pad on top.
Carrying the Blazer in winter was simple enough as it fit horizontally inside my Seek Outside Unaweep 6300. I was able to load quilts and hammock in the bottom of the pack, then add the canister which helped compress the down. The Blazer was too large to fit inside the Six Moon Designs Minimalist horizontally and when inserted vertically made the pack very uncomfortable. That meant I needed to employ the Minimalist's canister carrying straps, mounting the Blazer to the top of the pack. Given the way the carbon-fiber tube heated up in the sun I opted to make a reflectix shield to cover it.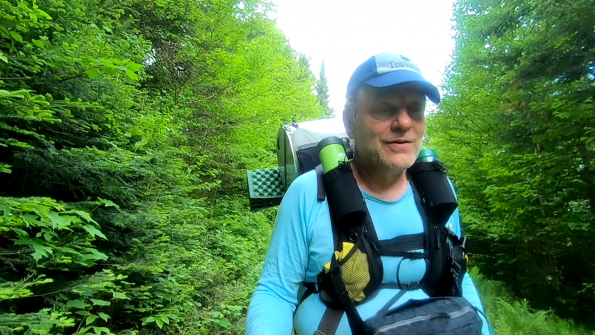 Carrying a canister full of food on top of the pack was easier than I expected. Years of ungainly Daddy Packs and winter packs have apparently built up my core and ability to deal with the higher center of gravity.
As far as design, build and performance in the field I have to give the Wild Ideas Blazer really high marks. To my knowledge it was never actually tested by a bear, but given their record of zero reported failures I have faith in that functionality. What I did experience was beating the crap out of it on trail, banging it on trees and rocks, sitting on it in dirt and gravel, exposing it to sun, rain and grit, all with zero issues and very minor signs of wear.
The only reason I didn't score it as perfect is that I wanted to acknowledge the price being a barrier for some folks. As a comparison, the BV500 costs about $250 less, which is hard to ignore. The trade-offs, at least for me, were worth the investment though. The Blazer has an extra 50 cubic inches while weighing about a half a pound less. BearVaults have also become less bear proof over the years, not meeting approval for required bear protection in some areas while Wild Ideas says Bearikades have yet to be breached.
My bottom line on the Blazer is that it is a definitely hefty investment, but one that will pay off for folks who get out there often with the bears and mini-bears (mice, chipmunks, squirrels, etc). If you are looking for a canister the Blazer or another of the Wild Ideas Bearikades are definitely worth putting on your list to consider.
Experience
This is my first bear canister experience. The Blazer was used for most trips over the past 8 months.
Source: bought it new
Price Paid: $333 + shipping

The NEW Blazer Bearikade from Wild Ideas in Santa Ynez holds up to nine days of food, is 750 cubic inches, and weighs 33 oz. (2#'s, 2.8 oz). Compare that to the BearVault BV500 at 700 cubic inches and seven days of food at 2#'s, 9 oz.
Pros
Carbon body
Lightest bear can for the volume of 750 cubic inches
Super smooth body fits easily in pack
Holds up to 9 days of food
Cons
Super expensive
Requires a coin or similar object to open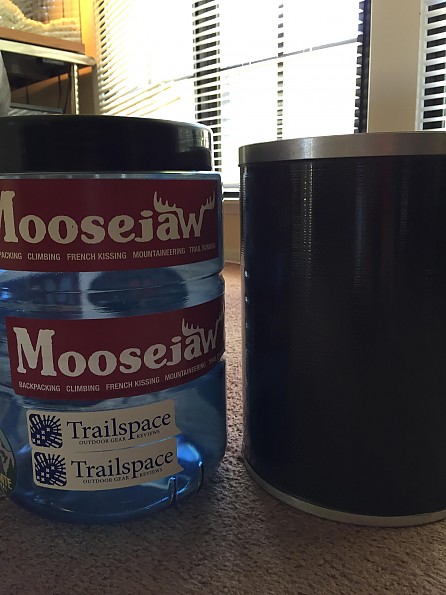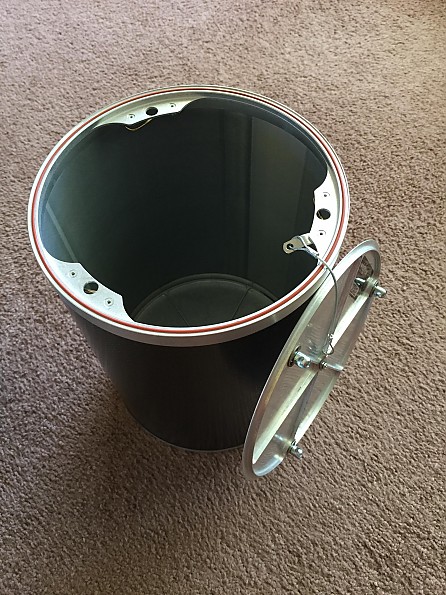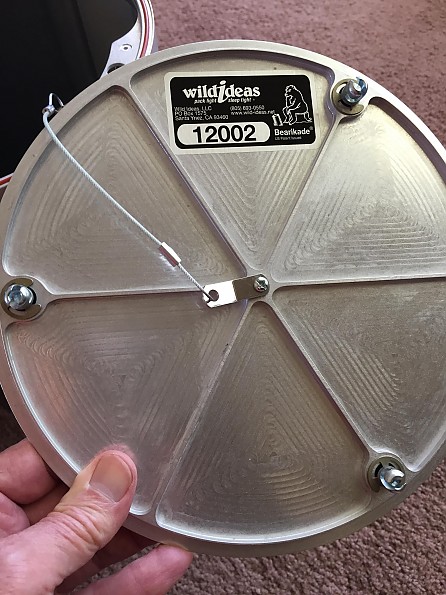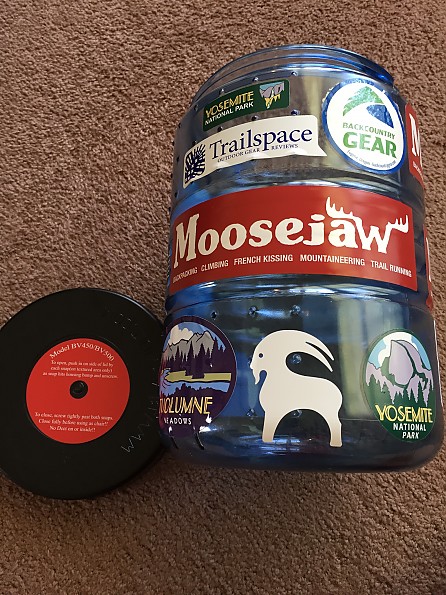 Hope the pictures give you some idea of the differences.
I purchased the BLAZER because I was attracted to the extra volume and ability to hold up to nine days of food without resupply. I debated the real value of saving about 5 to 6 ounces over my stickered BearVault BV 500.  I have not field tested the Blazer yet, but do like the idea of it being about two inches smaller then the BV500; it also has smooth sides which goes in easier to my pack (vertically), versus the BearVault, which has raised ridges on the sides of the canister in case you want to attach to the top of a backpack. 
As noted, the BearVault is about two inches taller, but that may not be apparent in the picture. I could never imagine strapping the BearVault to the top of a pack, exposed to full sun and having something that heavy on the very top of your pack.
The price is absurd in terms of difference; the Blazer sells for $312, versus the BearVault for about $75. As JR in Georgia noted in an earlier excellent and comprehensive review of the Bearikade Weekender, the resale value of these cans is very good, so if you change your mind, resale is attractive.
As also noted, you are able to rent direct from Wild Ideas (please see their website). Four times the price with a net savings of about 5 to 6 ounces and two more days of food? All I can say, if a bear walks off with my Blazer, I'm gonna give chase.
Source: bought it new
Price Paid: $312

Your Review
Where to Buy
Help support this site by making your next gear purchase through one of the links above. Click a link, buy what you need, and the seller will contribute a portion of the purchase price to support Trailspace's independent gear reviews.
You May Like
Specs
Price
MSRP: $384.00
Reviewers Paid: $312.00-$333.00

Weight
33 oz / 935.534 g

Volume
750 cu in

Diameter
9 in / 23 cm

Length
12 in / 30 cm

Recently on Trailspace