By now you probably know that "Canada is Likely to Declare BPA as Toxic" and "Nalgene will Stop Making Polycarbonate Bottles". Now, REI is pulling the problematic BPA-containing water bottles from its shelves.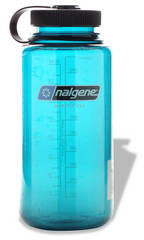 According to Sports One Source:
REI said it would begin pulling polycarbonate bottles containing the chemical bisphenol A, or BPA, from its store shelves and stop selling them on line
…
"REI is in the process of removing all water bottles made with BPA from its store shelves," REI Public Affairs Director told The BOSS Report late Friday. "These bottles will also no longer be sold on REI.com or REI-OUTLET.com. When the process is complete, we will offer only water bottles that have been made without BPA."
Also, the April 18th Wall Street Journal article "Wal-Mart, Nalgene Move Away From Bisphenol A" states:
"...a few key dominoes fell this week: Canada moved toward declaring the chemical a dangerous substance, and a draft version of a U.S. government report said BPA might present risks."

If you're among the many now looking for an alternative water bottle, read "Building a Better Water Bottle: Aluminum, Steel, and No BPA" in the Gear Guide first to see some of your options before rushing out for that new bottle.
Right about now, I'm pretty happy to have my SIGGs .