Winter Market's vast galaxy of gear is too much to take in all at once, but a few close-ups from opening day can make it a bit more comprehensible. We'll have much more to blog about from Day 1 this evening, but I wanted to post a few assorted shots of stuff we saw that might not have made it into other posts.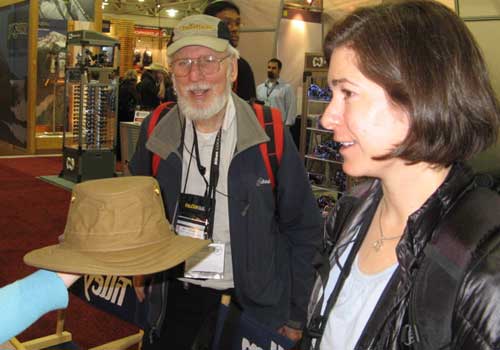 Trailspace Editor in chief Alicia MacLeay with writer, world traveler, and gear guru Bill Straka admiring a Tilley hat. Best story of the day from the Tilley rep: Seems an elephant consumed somebody's Tilley in Africa. It emerged from the pachyderm's digestive tract intact, needing only a good run through the laundry to be returned to duty. (Even if this story sounds too good to be true, it's also too good not to tell).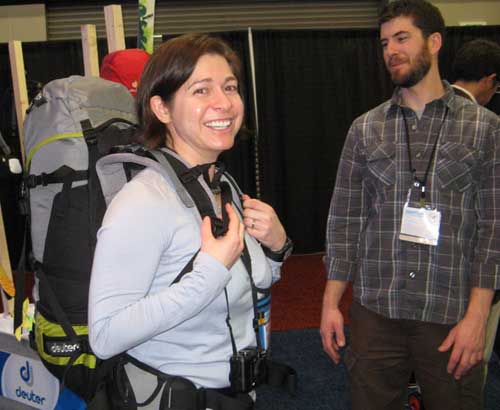 Alicia's totally liking this shiny new Deuter winter expedition pack (women's specific design, natch).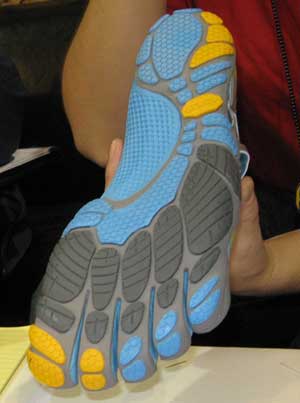 The sole of a Vibram FiveFingers running shoe looks like it might be the Terminator's bedroom slipper.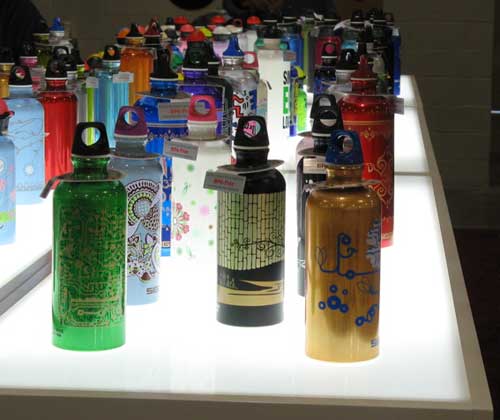 Water bottle companies had notably interesting displays. Water, being water, needs to be gussied up to make it appear sexier, apparently. Above: Sigg's display.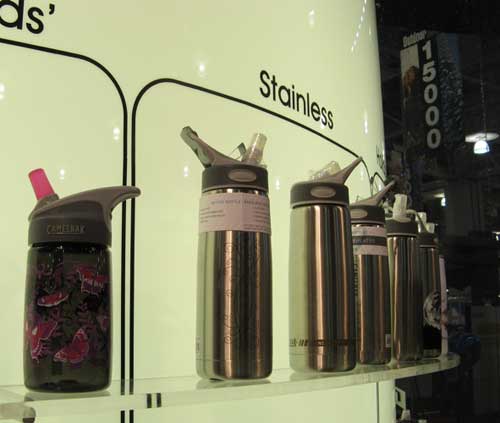 CamelBak had the same idea. (I'm actually fond of the features in many CamelBak bottles; one day I'll act on this affection and actually buy one).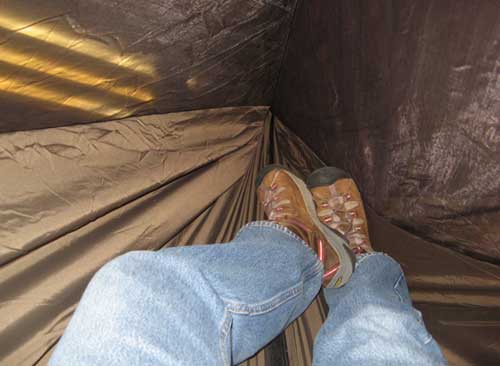 I could not resist the opportunity to photograph the inside of a Hennessy Explorer Deluxe Hammock.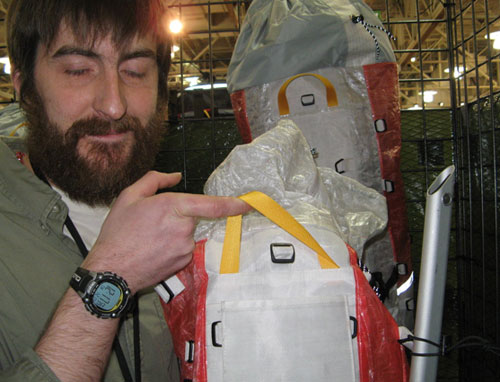 Graham Williams' eyelids fend off a flash burst. Williams, proprietor of Cilo Gear, gave me a quick look at his line of lightweight mountaineering packs. I profiled Cilo Gear for Trailspace last year.
---