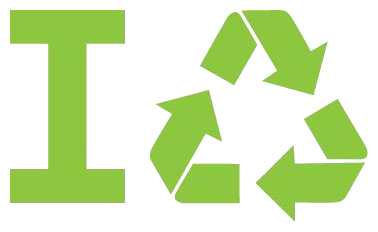 Depending on who you're talking to, today is either America Recycles Day (sponsored in part by major beverage and waste management companies) or Zero Waste Day (as repurposed by Treehugger).
Zero Waste is an excellent goal. Donate, sell, or pass along your outdoor gear if it's still safe and usable. Buy only what you need and what will last. (Buyer beware: we do not advise buying used climbing gear.)
But eventually, if you've been using it in the backcountry, certain outdoor gear needs to be retired and, if possible, recycled. Then what?
Your backcountry gear is ready for recycling if it's no longer safe for use and you can't repair it, donate it, sell it, repurpose it, or give it away in good conscience.
Below are a few recycling options if your outdoor gear has reached the end of its trail life. Share others below.
Climbing ropes: Recycle your retired dynamic climbing rope from any brand through Sterling Rope's Recycling Redemption Initiative. It could become a new carpet or toy.
Fuel canisters: Empty butane fuel canisters often can be recycled (check local ordinances), but first you'll need to puncture the canister several times with a tool like the Jetboil CrunchIt to show it's empty and ready for recycling. (The CrunchIt is launching this month; it will be available alone or you can get it now in a Greenkit with a Green Flash.)
Metal and plastic: Check to see if your stainless steel or plastic water bottles and camp kitchen products can be recycled locally.
Trail running shoes: Find a drop-off location near you and turn your old running shoes into sports surfaces through Nike's Reuse-A-Shoe Program.
GoLite: The GoLite Product Take-Back Program accepts all GoLite products (except footwear, which they don't manufacture) from any season and any year. GoLite repairs, donates, repurposes, and/or recycles everything, and if the technology doesn't yet exist to recycle it, they'll hang on to it until it does. Bonus: You get a discount of 20 percent off a purchase at www.golite.com.
Klattermusen: In Europe, Klattermusen retailers will take back used Klattermusen products through the rECOver program. Klattermusen recycles or donates the gear as appropriate. Products from 2009 and beyond are labeled with a return value of 1 to 20 Euros.
Patagonia: In 2005 Patagonia started taking back used Capilene through its Common Threads Recycling Program. Since then, they've expanded to accept Patagonia fleece, Polartec fleece clothing (from any maker), Patagonia cotton T-shirts, and some additional polyester and nylon 6 products that come with a Common Threads tag.
Know some other gear recycling programs or have a recycling suggestion? Share them below.