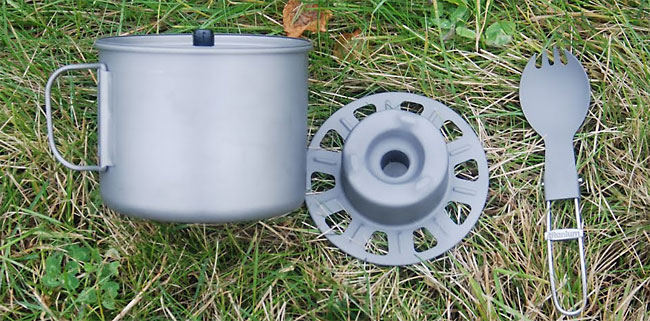 Congratulations to lucky gear reviewer, Jared Cronin! Jared won a three-piece, ultralight, titanium camp kitchen worth $109 total, thanks to Vargo Outdoors!
Jared will receive a Vargo Titanium Ti-lite Mug (900 ml), Decagon titanium alcohol stove, and Titanium Folding Spork for an ultralight backcountry dining experience. Plus, we're sending him a Trailspace Trail Runner Cap to wear on his adventures.
Jared's review of his Mountainsmith Morrison 2 tent was selected randomly from the 116 outdoor gear reviews submitted since November 26.
Thanks to Jared and everyone who shared reviews of his or her outdoor gear with their fellow Trailspace community members.
If you didn't win this time, stay tuned for our next write-a-review gear giveaway, starting later this week.
(We will contact the winner via private message on Trailspace.com the day of the drawing. If the winner doesn't reply within six days, we'll draw a new winner.)