Congratulations to Jonathan (Unknown Caver), Trailspace's newest Reviewer of the Month!
Each month we recognize and get to know a different member of the Trailspace community. This month it's Jonathan in Tennessee, a worldwide caver and college student.
Congratulations, Jonathan. Thanks for sharing your gear reviews with us, including reviews of your CMI Ultrascender, Petzl Ascension, and Petzl Stop.
For his contributions, Jonathan wins this month's featured Reviewer of the Month prize a pair of AKU Bellamont Suede shoes ($169), plus three pairs of Lorpen T3 Light Hiker socks ($54) for keeping his feet warm and comfy above or below ground.
On top of that, we're sending him a pack of goodies including gear from the TentLab, Nikwax, Drymax, plus energy food, a Trailspace Trail Runner Cap, and more.
---
Tell us a little about yourself.
My name is Jonathan, and I live in Tennessee. I have been involved in cave exploration for most of the last 10 years. Backpacking, mountain biking, and trail running are some of my other outdoor pursuits. Currently, I am also a college student.
What do you like to do outdoors?
Most often I can be found crawling around underground. Sometimes we find a large room in our exploration, but more often than not the passages are very difficult, often involving tight spaces and rappels.
How did you get started exploring outdoors?
I had a desire to become a cave explorer after talking to a park ranger at Carlsbad Caverns in New Mexico when I young, but I didn't get the chance to cave until a college friend invited me on a photography project in a local cave.
This friend also introduced me to the National Speleological Society and the caving clubs called grottos, which taught me "the ropes."
Earliest memories?
Some of my earliest and best memories are from when I worked at Raccoon Mountain Caverns in Chattanooga. After we finished up a day of tours, my buddy and I would go explore more caves. Once, we even went every day for over a week.
What's your favorite outdoor place?
I'm not sure I have one, but el Sotano de las Golondrinas (Cave of Swallows in Mexico) and Gouffre Berger (France) rate pretty high on my list.
Describe your
hardest
moment outdoors.
One of my hardest moments was losing energy in a deep cave system and knowing I still had hours of difficult caving to reach the surface.
Do you have any outdoor regrets?
I regret losing my MSR stove fuel bottle in deep snow backpacking in Great Smoky Mountains National Park in winter. It was a good trip, but we could really have used that stove if it hadn't fallen out of my pack.
Describe your ideal day outdoors.
I plan to keep exploring caves. A good day is when you find the cave passage continues and drops into a huge room or other discovery.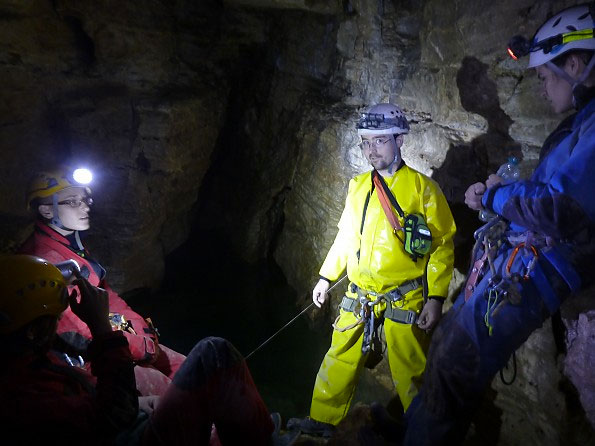 What motivated you to share your reviews with Trailspace?
Cavers are generally very hard on gear. I had some time and figured someone might benefit. It's a way to give back to the outdoor community.
What's your favorite piece of outdoor gear? Why?
Zebralight H600 series. These lights are what allow me to see in the caves. No light and you're in big trouble down there.
Got any good, bad, funny, or epic gear stories?
I am still wearing a pair of Teva Ossagon boots. They have outlasted and outperformed a lot of other boots I have worn by miles.
What's in your backpack right now?
Actually, a lot: water, cave suit, rubber gloves, fleece, cave pack, watertight drum, food, anchors, bolt hangers, tools.
Who or what has been the biggest influence on your life?
My parents. They taught me to love the outdoors.
What's your favorite book?
On Rope: North American Vertical Rope Techniques by Bruce Smith and Allen Padgett.
What's your favorite quote?
"As the sunlight disappeared behind us, I felt what all scientists feel in their guts...here I go again, into the black void."

The character Nancy Aullenbach says it in Journey into Amazing Caves, a movie.
Where does your username come from?
It comes from an amorphous group of cave explorers in Alabama.
What would Trailspace members be surprised to learn about you?
I don't really like camping, but I do it to see these awesome places.
Anything else you'd like to share with the Trailspace community?
I'm always looking for better gear. Keep up the reviews, and by all means have fun outdoors.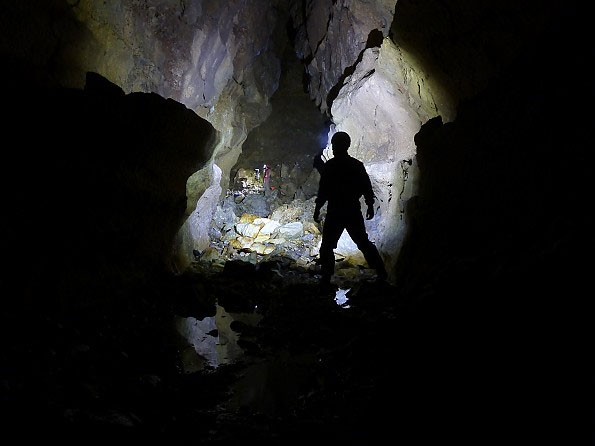 ---
Reviewer of the Month Prizes
Congratulations, Jonathan!
Besides Trailspace appreciation, Jonathan wins this month's featured Reviewer of the Month prize, a pair of AKU Bellamont Suede shoes ($169), plus three pairs of Lorpen T3 Light Hiker socks ($54). Thank you, AKU and Lorpen!
We're also sending Jonathan a pack of goodies including a TentLab Deuce of Spades lightweight trowel, Nikwax Polar Proof, a 16-ounce Nalgene water bottle, Drymax Lite Trail Running 1/4 Crew socks, energy food from Clif, Bakery on Main, GoMacro, and Navitas Naturals, and a Trailspace Trail Runner Cap and stickers.

Join the Trailspace community in recognizing other helpful reviewers by voting up the reviews you find most useful.
Write your own helpful gear reviews and you could be one of our next Reviewers of the Month. (Stay tuned because the next one is coming soon.)
Wide photos above: 1) At a cave sump in France with Polish cavers.
2) In Turkey on a joint expedition with cavers from Turkey and Romania.