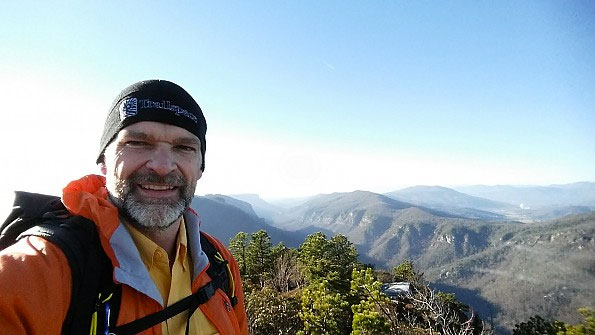 Congratulations to Phil May, a backpacker from North Carolina, environmental consultant, and our winner of a Deuter prize package worth $400.
Phil won an AirContact backpack, Streamer hydration system, and accessories worth more than $400, thanks to Deuter.
His review of his Vargo Triad Multi-Fuel Stove ("very sturdy and functional") was randomly selected from the 203 outdoor gear reviews submitted by Trailspace members in September.
For those who don't know Phil, a Trailspace member since 2014, we asked him to introduce himself:
I'm originally from Scotland, but moved over 30 years ago to Georgia then North Carolina, so have lost the accent and am now a proud U.S. Citizen. My love of being outdoors as a child led me into studying biology, and then becoming an environmental consultant. Slogging through wetlands and streams for work over the last quarter century may make some folks want to stay inside on the weekends, but when time allows I prefer to be in the woods with a pack on my back, which I have been doing since the early 1980s.
With kids in college I have more time now for trips with my lovely wife, monthly solo backpacking trips, and longer trips that were rarer when family obligations came first. In 2016, I was honored to be asked to join the Trailspace Review Corps, and for the last several years have really enjoyed improving my reviews and testing equipment.
I'll make sure I give this stuff a thorough workout in my on- and off-trail wanderings! Thanks again for this great prize pack.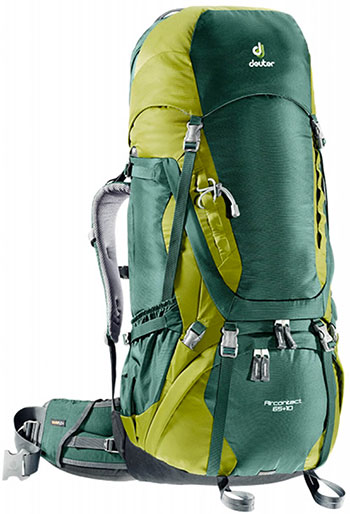 Deuter Prize Pack
Phil wins all of the following hiking gear, thanks to the generous folks at Deuter:
Congratulations, Phil! We hope you enjoy your Deuter prize package on your upcoming hikes.
Finally, thanks to everyone who shared their helpful gear reviews during this contest period. Each of you helps make Trailspace the best community and resource for finding and selecting gear for human-powered backcountry recreation.