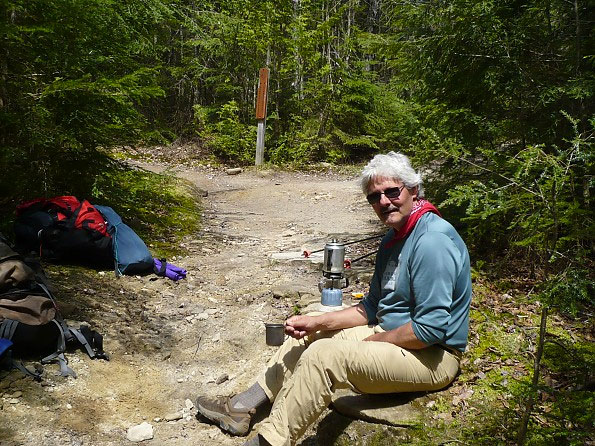 Congratulations to Robert Martin, a lifelong outdoorsman from Michigan's Upper Peninsula, and winner of our Therm-a-Rest contest.
Robert won a Centari 5 sleeping bag, Trail King SV sleeping pad, Compressible Pillow, and Honcho Poncho insulation worth $470 in total, all thanks to the folks at Therm-a-Rest.
His review of his Sunday Afternoons Eclipse Cap ("the best lightweight, flexible cap I've ever owned") was randomly selected from the 185 outdoor gear reviews submitted by Trailspace members November 19 through December 17.
We asked Robert to introduce himself to the Trailspace community:
"We live on the north coast of the United States in Marquette, Michigan, on the south shore of Lake Superior in Michigan's Upper Peninsula (The UP!). My wife Natalie and I live in a log home we built right on the big lake. Check us out on a map.
In the UP, our lifestyle is based on the outdoors, and I grew up hiking, hunting, fishing, camping...basically enjoying everything outdoors. I always have Gore-Tex in my truck to take advantage of any outdoor opportunity.
I've done many things in my life including being a bartender, truck driver, financial analyst, and banker (retiring as bank president!). I'm currently an entrepreneur and inventor working on promoting our patented Marquette Mounts truck rack system. The system is designed to allow truck owners to enjoy the outdoors even more.
Thanks so much!"

Therm-a-Rest Prizes
Robert will receive all of the following gear for a good night's sleep, thanks to the generous folks at Therm-a-Rest:
Congratulations, Robert! We hope you enjoy your Therm-a-Rest prize package in the UP!
Finally, thanks to everyone who shared their helpful gear reviews during this contest period. Each of you helps make Trailspace the best community and resource for finding and selecting gear for human-powered backcountry recreation.