Congratulations to Jeffrey "Zalman" Froman from Portland, Ore., winner of our MSR winter gear giveaway.
Zalman won an MSR WindBurner Duo stove, Evo Snowshoe Kit, and Operator snow shovel ($450+ total value), thanks to the generous folks at MSR.
Zalman's review of his Nooz Optics reading glasses ("lightweight, comfortable, incredibly easy one-handed use") was randomly selected from the 128 outdoor gear reviews submitted by Trailspace members December 1-30.
Meet Zalman

"Wow, awesome! Looks like 2019 is gonna be my year," said Zalman on hearing he was our MSR winner.
We asked Zalman to introduce himself to the Trailspace community: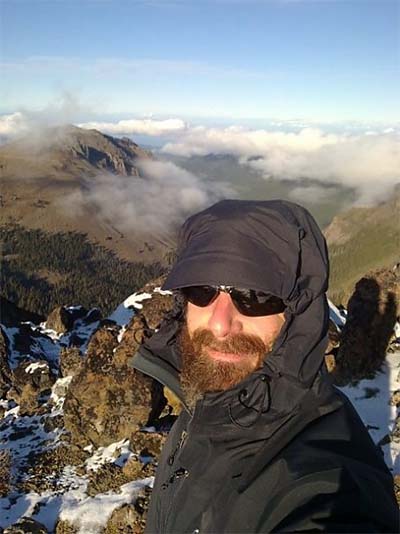 I've lived in the Northwest for over two decades, before that Colorado, and before that Miami, Fla. I come from a family of sailors: the ocean was my first love, the mountains my second.
Immediately after graduating from college, I spent eight years wandering through the wildernesses of western North America with nothing but a backpack and a mantra. During that time, I slept outside 300 nights a year, hitchhiked tens of thousands of miles, hopped freight trains, and planted over half a million trees working in forestry camps along the way.
I then worked as a breakfast cook for the hippest breakfast diner in Boulder, Colo., for four years, while "camped out" in a 125-square-foot studio apartment (Hot running water was utilized, but not electricity. The refrigerator was my bookshelf). I had a pet squirrel that came in the window, which I mostly left open. I worked four days a week, and traipsed off into the mountains for the other three. The Indian Peaks Wilderness was my second, larger home during those years.
After that, I moved to the Northwest, spent two years learning computer engineering skills, and have worked in IT ever since—always remotely, telecommuting 100 percent of the time, and still finding plenty of time to explore the Olympics and the Cascades.


MSR Winter Prize Package
Zalman will receive all of the following, worth $450, thanks to MSR: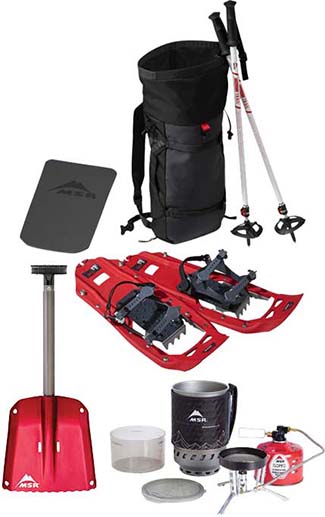 The MSR Evo Snowshoe Kit gets you out and onto the winter trails. It includes MSR's bestselling Evo trail snowshoes with steel traction for grip and easy-to-use DuoFit bindings, plus four-season DynaLock Trail poles and a hydration-compatible carry pack with removal seat for lunch stops ($199.95).
The MSR WindBurner Duo is a windproof, modular stove system for two with boil-to-simmer control. It includes a 1.8L pot and features an enclosed burner and pressure regulator to deliver fast-boil meals and fast-brewed coffee in challenging conditions ($179.95).
The MSR Operator Shovel is built of tough, hard-anodized aluminum and engineered for maximum shovel efficiency. It features a large packable blade, extendable shaft, and steep sidewalls for constructing basecamps or excavating professional snow pits ($69.95).
Congratulations, Zalman, and enjoy your new MSR gear!
Thanks to everyone who shared gear reviews. You help make Trailspace the best community and resource for finding and selecting gear for human-powered backcountry recreation.