It's the first day of winter here in the Northern Hemisphere (hooray!), and one's thoughts turn to wishes for snow, winter recreation, and important outdoor holiday questions like, what outdoor gear does Santa Claus use?
In an age where outdoor achievements and expeditions are routinely pitched for their innovation, extreme nature, environmental ethos, and global good, Santa's annual journey should earn top billing.
Year after year, he completes the ultimate fast and light (his gear, not all the toys), long-distance, stealth trip, without the benefit of sponsors, logos, or live action videos and updates. No one else has even attempted to repeat the fete.
So what does the ultimate explorer wear or bring along on his round-the-world expedition?
Here are a few of my own suggestions. Add your own gear ideas for Santa below.
Clothes
The Suit
"He was dressed all in fur from his head to his foot."
There's no way I'm messing with tradition here. Santa's suit has to be either red fur, or for the vintage Father Christmas types, green robes. But what about all those other layers?
Baselayers
Santa's traveling from the North Pole to desert and tropical climates at a pace faster than the speed of light. So, he'll want some lightweight thermo-regulating wool baselayers that will keep him warm in the air and alpine, but prevent overheating in the tropics, like the long-sleeve Icebreaker Chase with zip.
Midlayer
Santa (née Father Christmas) includes the pagan Green Man among his influences. So he gets a lightweight Down Sweater from Patagonia, with 100 percent recycled polyester, that he can take off and stuff away when the trip heats up.
Footwear
We know, it's impossible to find one boot that does it all, everywhere. Plus, Santa should try on boots with his favorite wool or synthetic socks before making a selection. But a general hiking or backpacking boot with good traction should do the job.
Hat, Mitts, Goggles
For his hands: light wool glove liners for the manual dexterity of pulling out toys and eating treats. Plus, windproof overmitts for cold, windy sleigh driving.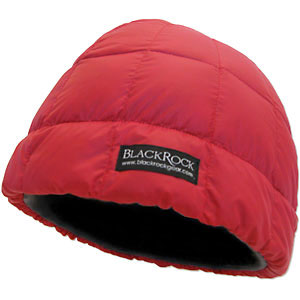 For his head: a helmet liner, like the Marmot DriClime Helmet Liner, to fit under his red fur hat. Plus, a packable red Down Beanie from Black Rock Gear when he needs some extra insulation.
For his eyes: the Julbo Orbiter Goggles for sleigh driving through wind, snow, sand, and more. They're photochromatic for varying light conditions and have wide peripheral vision.
The Gear
Navigation
I'm sure Santa's no Luddite running such a massive global operation, but I'm giving him a compass, which I doubt he needs anyway. Perhaps Rudolph can carry a back-up GPS receiver, just in case.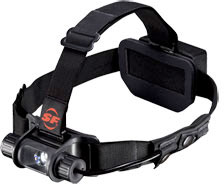 Headlamp (with extra batteries)
I know Rudolph is in charge of lighting the way, but Santa still needs a headlamp for rooting around in his pack, navigating down chimneys, and finding the right stocking and best cookies. I pick Surefire's Saint or Saint Minimus headlamp for hands-free lighting for Saint Nicholas.
Multitool
You never know when you might need to fix a sleigh runner, reattach a reindeer harness, or pry open a chimney grate, all while keeping to schedule. Don't forget the multitool.
Snowshoes
Even with a flying sleigh that lands on roofs, you have to be prepared for snowdrifts and ice with snowshoes and traction devices.
Pole
A single, stowable telescoping pole, with optional Black Diamond Whippet, provides Santa with some extra stability and security in all terrains. Just try not to puncture the roof, Santa.
Compression Sacks
To fit all those toys, plus his extra layers, in one pack and sleigh Santa needs a variety of compression sacks. Outdoor Research offers a variety of lightweight and watertight sacks in different sizes.
Pack
"And he looked like a peddler just opening his pack."
Santa's done in a day, but his pack still needs to be expedition worthy. So we're picking something big and red, like the Gregory Denali Pro 105. The large size has 7,000 cubic inch capacity.
Have your own gear suggestions for Santa? Share them below and help gear him up for his big night.