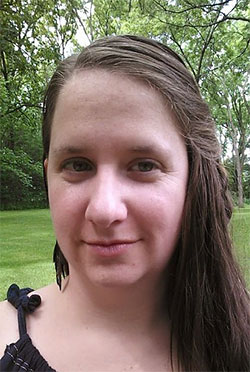 Congratulations to Emily Fuger (aka Siltloam), winner of a nine-piece, hydration kit worth more than $350 from Platypus Hydration! Her prizes include a water filter, backpack, lightweight dry sacks, and collapsible water bottles.
Emily's review of her Perception Expression 11.5 kayak was selected from the 229 outdoor gear reviews submitted since August 1.
Meet Emily
Emily, a kayaker and backpacker who lives in the Madison, Wisconsin, area, has been a Trailspace member since 2013. She shared her first reviews just this past month, including another of her Hennessy Hammock.
"Living in one of the most bike-friendly cities in the U.S. and being surrounded by excellent rails-to-trails bike trails, I bike a bit too," she says.
Emily is a soil scientist by day and a mostly solo adventurer by weekend ("by circumstance, not by choice," she says).
"The best part about these two things together is that the U.N. and the U.S. government declared 2015 the International Year of Soils," said Emily. "So I consider every time I get outside for work or play a celebration of the Year of Soils."
The Platypus Prizes
Congratulations, Emily! As our lucky Platypus prize winner, Emily wins all of the following outdoor gear (worth $350+), thanks to the fine folks at Platypus Hydration and its sister brands SealLine and PackTowl: