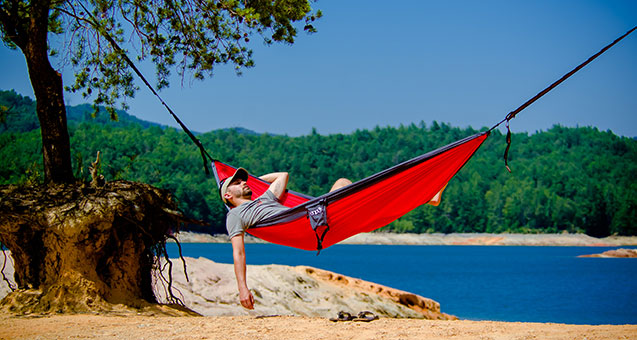 Congratulations to community member and gear reviewer Adrian Turner!
Adrian just won a complete hammock hanging package worth $585, thanks to Eagles Nest Outfitters.
Adrian's Macpac Minaret tent review was selected randomly from the 407 outdoor gear reviews submitted since June 3. He memorably used his Minaret for seven weeks of shelter last year while crossing the Pyrenees from the Atlantic to the Mediterranean:
We had rain, heat, cold, and wind. The Minaret handled it all with aplomb. Quick to erect and pack and not too heavy. Would we choose it again? Too right!
For sharing his review, Adrian wins an ENO hammock prize including:
Plus, we're sending him a Trailspace Trail Runner Cap to wear on his outdoor adventures down in New Zealand and beyond. Have fun hanging in your new hammock setup, Adrian!
Thanks to Adrian, and everyone who has shared reviews of his or her outdoor gear with their fellow Trailspace community members.
If you didn't win this time, stay tuned for our next write-a-review gear giveaway starting tomorrow.