Congratulations to Wade, our newest Reviewer of the Month! Wade lives in Northern California's Sierra Nevada foothills and is an avid paddler and landscape photographer. He has reviewed the Wilderness Systems Tarpon 120 and 140 kayaks, Ruffwear Float Coat, and Skwoosh Fishing Chair Seat Pad, among other gear.
In thanks for his contributions, Wade wins a $360 prize pack from AlpineAire, Black Diamond, EMS, Katadyn, Klean Kanteen, Sea to Summit, and TheTentLab. Check out his prizes and get to know Wade below.
---
Meet Wade (Wade in the Water)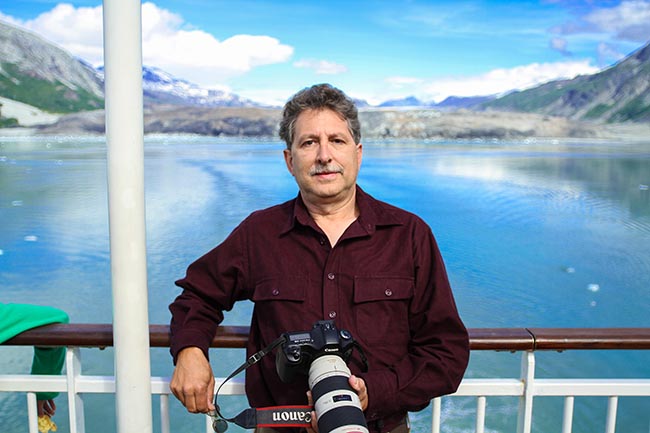 Wade on a photography trip in Alaska
Please tell us about yourself.
I'm fifty-something years old. A field service engineer for more than 25 years, I'm now the National Service Manager of an industrial power supply company. I'm an avid amateur photographer and paddle fanatic.
In my youth I was a snow ski fanatic, but I've finally put enough wear and tear on my knees that it's no longer worth the price of admission. Through kayaking I seek to wear out the top half to match the bottom half.
How did you become a Trailspace community member?
I found Trailspace while hunting for good, honest gear reviews.
What led you to start reviewing your gear on Trailspace?
I received an email: entry into a prize drawing in return for a review. I enjoy writing reviews and like winning prizes, so I figured "why not?" One led to another, then another; you get the picture.
What do you do when you're not at Trailspace.com?
Unfortunately I still have to work. When I'm not working I enjoy travel, woodworking, landscape photography, kayaking, camping, light hiking, and just being outside—in no particular order except for kayaking; kayaking first.
I was also a musician for most of my life but woke up partially deaf one morning. It seems an autoimmune response robbed me of the excellent hearing I'd enjoyed up to that point. What it left me with no longer allows me to enjoy that life's passion, so as of late I've been spending a lot more time with my cameras as a creative outlet. I've found that I really enjoy combining kayaking and photography.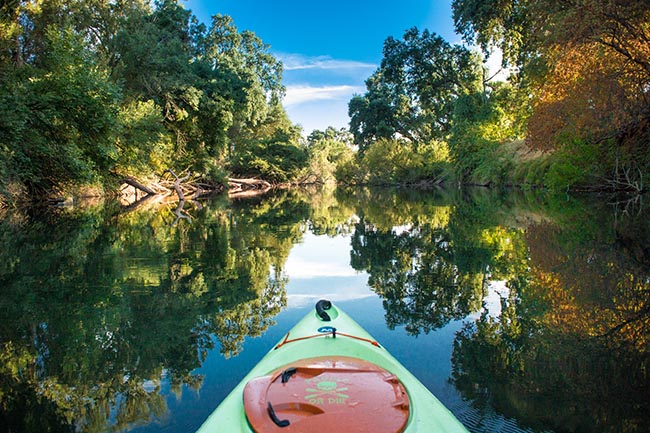 A solo kayak trip
How do you spend your time outdoors?
Kayaking as much as possible. Some camping and day hikes. Whatever it is I'm doing outdoors, you can count on me having cameras with me. I love landscape photography and incorporate it into all my outdoor activities.
How were you introduced to the outdoors?
My dad is an avid hunter and fisherman and has always loved the outdoors. He passed that love along to me at an early age. However, it was my sister and her husband who introduced me to kayaking way back when.
My family and I were visiting them from out of town when they suggested we spend the weekend at the summer camp they managed. It was late autumn and the camp had just closed for the season. My sister and brother-in-law are school teachers and managed the school's summer program as well, which included a practice pond and kayaking on the adjacent river. We had a blast; I was hooked and began purchasing kayaks as soon as we returned home from that visit. I've never looked back.
Recently, I had the opportunity to return the favor when my sister called to let me know she was flying into Reno for a conference, hoping we might meet for dinner one night. Instead, I told her to fly up a day early, picked her up at the airport that morning with kayaks in hand, and treated her to what turned out to be a perfect day paddling on Lake Tahoe. It was early spring so there was no one around, there was absolutely no wind, the surrounding mountains still had snow on them, and it was in the mid to high seventies at lake level.
It was truly an amazing day.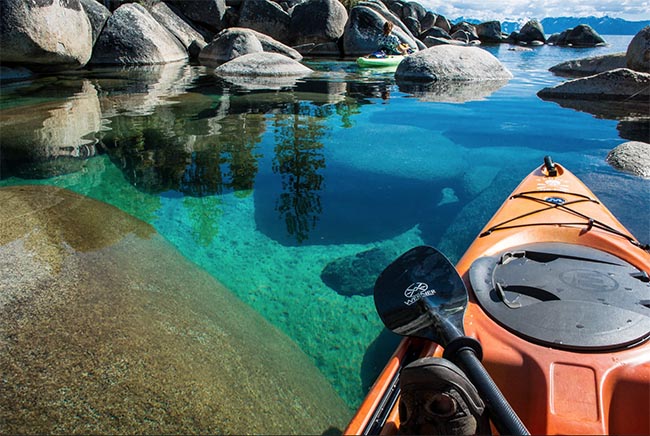 Paddling Lake Tahoe with his sister
What's a typical outing for you?
I live about three minutes from a big lake. I often go out for a few hours after work, and enjoy the sunset from my kayak. When I have the entire day at my disposal, I prefer long river trips averaging 25 miles.
Do you prefer to go out solo or with others?
I'd say I enjoy going out with others more, though I wouldn't want to give up solo trips.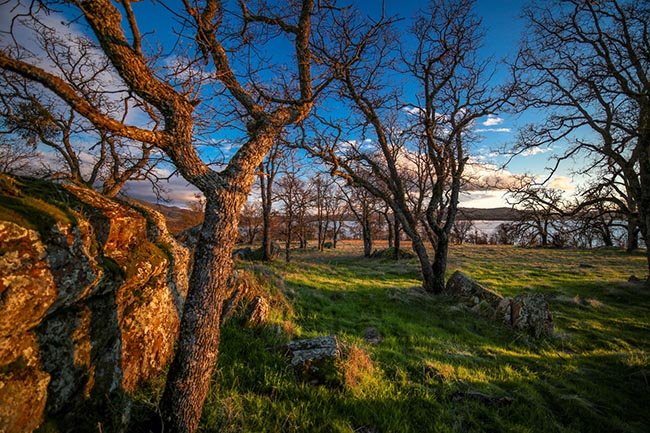 By the local lake Wade likes to paddle
Any favorite stories?
Once, as luck would have it, we hit the Feather River [California] at the very peak of the salmon run. In the shallows it looked as though you could walk across the river on them. There were monsters in there bumping our kayaks and paddles. In fact, I nearly lost my paddle more than once. There were so many salmon jumping out of the water all around us that I really thought dinner was going to literally land in my lap that day; and rest assured if one had, salmon would have been what's for dinner.
What's your favorite outdoor place?
Earth. Oh, you mean specifically; then I'd have to say Alaska out of all the places I've been.
If you could go for a paddle or hike with anyone, whom would you pick? Why?
Ansel Adams. His use of light, compositional skills...well you know, legendary. If I could hang out in nature with him for a day, well he'd probably punch me in the mouth just to shut me up. I'd be like a three-year-old with all the questions.
Describe your ideal day outdoors.
I'm in my kayak at the beginning of a 30-mile river trip. The sun is just up, there's not a cloud in the sky, and it's about 45 degrees, though it'll hit 70 by 10 or 11 o'clock and top out at 74 for the afternoon. There is no wind. The river is swollen and fast, the water clear and cold.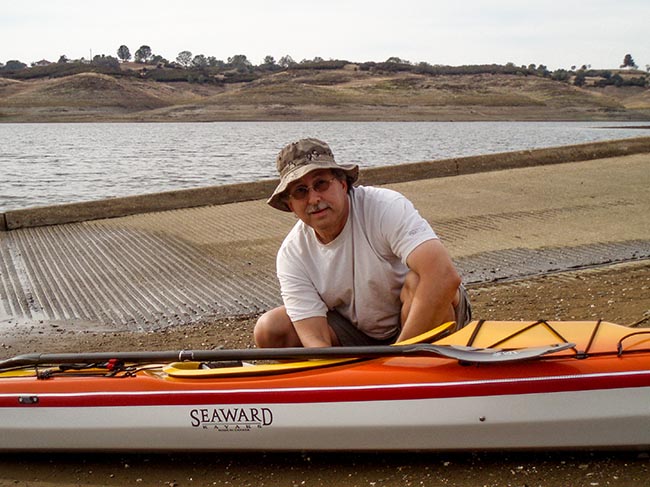 Loading up the kayak for a trip

What is your dream outdoor adventure?
Hmm. New Zealand, Iceland, Antarctica in no particular order.
Any plans on your horizon?
My brother-in-law (yes, the one who with my sister introduced me to kayaking), and a few friends are all meeting at Lake Powell this fall for a week-long kayaking and camping trip.
Do you have any outdoor goals?
To show up at the Pearly Gates tattered and torn exclaiming, "WOW, what a ride!"
Do you have any outdoor regrets?
That I didn't discover jousting at an age where my body could have actually taken it. OK, OK; I do wish I would have discovered snow skiing at an early age. I grew up where it's flat and doesn't snow. I was in my twenties when I went for the first time and was instantly addicted. Kind of like kayaking...and for the record, there is some truth to that jousting thing.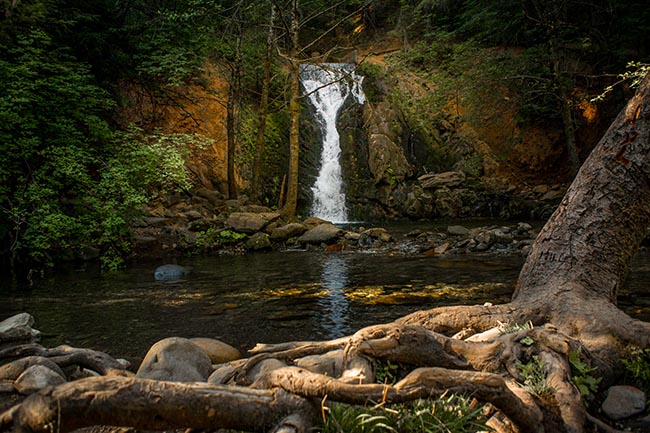 Sly Park Recreation Area, California

How did you get involved in outdoor photography?
I've loved recording sound and images as long as I can remember. I got my first tape recorder when I was in the fourth grade and was always grabbing for my parent's camera. Photography really took off for me in high school when I became a freshman yearbook photographer and darkroom technician. I did that all four years of high school. Through it all and afterwards, I was rarely without my camera.
Later, I became a field service engineer and got to travel extensively for work. I got to spend a lot of time in places like Alaska and Hawaii among many others and I always made time to get out, hike a bit, and photograph the natural beauty of wherever I happened to be.
My office walls are covered with prints; it's actually quite laughable.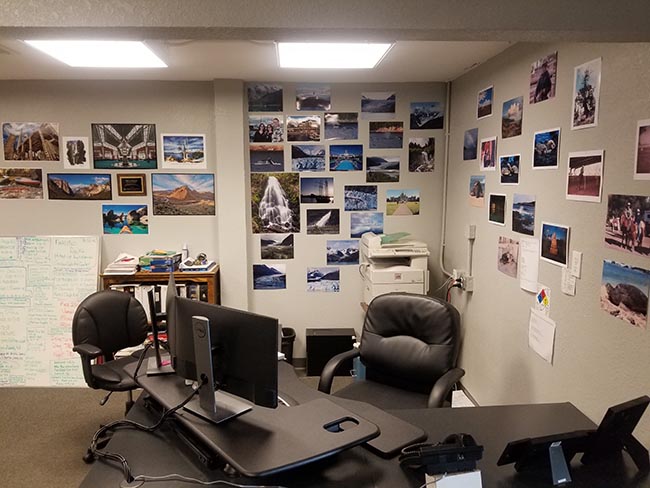 Wade's print-covered office
Do you have a piece of outdoor gear you consider essential? What? Why?
A life vest. Though I have my personal favorite, any Coast Guard-approved PFD will do. Moving water is no joke and far too many people take it lightly and/or go without. I've gotten so used to wearing it over the years I'm actually more comfortable with it on.
Respect would be another. Though it may not qualify as gear, I think it's well worth mentioning and every bit as essential.
Do you have a favorite piece of outdoor gear? What? Why?
My Stellar S14S kayak because it allows me to go further, faster, with less effort, and it's super easy to carry.
What's in your kayak or backpack right now?
Nothing. I always unload my gear, clean it, dry it, and properly put it away when I'm done with it. It not only makes my gear last longer, but also keeps it from needing to be recycled or worse.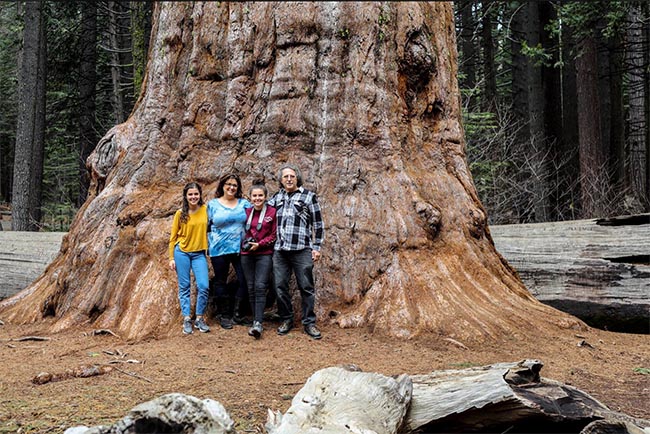 Wade with his sister and nieces at Calaveras Big Trees State Park, California
What's the best outdoor or gear advice you've been given or heard?
Stay away from cheap junk. Buy it once, take care of it, and have it passed down to someone deserving when you die. The Earth and someone deserving will thank you for it. In the end your wallet will too.
What advice would you give other gear reviewers?
While a review is somewhat of an opinion piece, try and keep the personal bias to a bare minimum. Stick to the facts and don't make it too long. It's more important that the reader get to the end of the review than they are given every conceivable specification. Specs are easily found on the manufacturers' websites.
Even though you may love it completely, it can't possibly be perfect (nothing is) so include some kind of con, and ditto the other way around. This will help keep it real. A bit of humor doesn't hurt either.
What advice would you give other outdoor enthusiasts?
Take time and do it. Life is shorter than you think.
How many kayaks do you own?
Currently I have nine kayaks. I not only love paddling, but also fixing up and breathing new life into tired boats. I also love introducing others to the sport. As such I'm always buying, fixing, selling, and loaning out kayaks. It's in my name, Wade...like Wade in the Water. I've actually been called the Pied Piper of kayaking before, and I'm OK with that.
Embarking on a 25-mile paddle of the Mokelumne River, California, with friends, most of whom Wade introduced to paddling.
What's your favorite book?
The one a friend of mine is currently writing, but no spoilers.
Already written, a series by Roger Zelazny beginning with Nine Princes in Amber. You can buy them all in one volume called The Great Book of Amber. The Elric Chronicles by Michael Moorcock is a tie.
What's your favorite quote?
Do it right or don't do it at all.
What's the one quality you feel best describes you?
Tenacious.
How would others describe you?
OCD...with a sarcastic sense of humor.
Do you have a life philosophy?
Life is a culmination of experiences, not things. I don't believe it's your stuff that'll flash before your eyes as you're dying; and when you finally do go you'll be remembered for what you did, not what you had.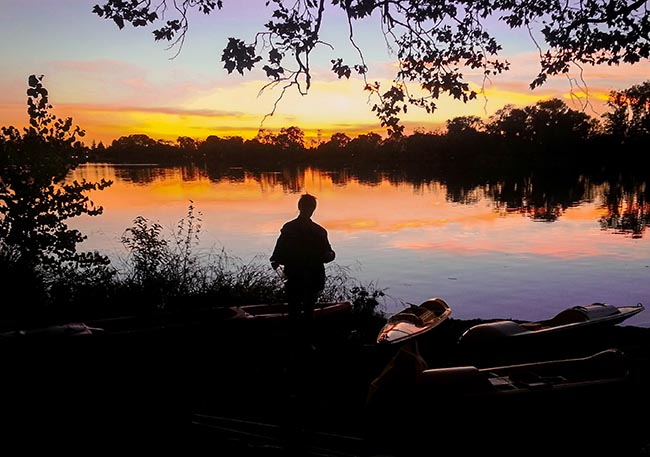 Reflections after a 25-mile kayak trip
All images above courtesy of Wade
---
Reviewer of the Month Prizes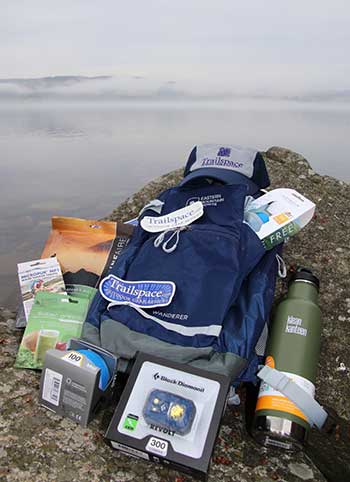 Congratulations, Wade!
In thanks for his contributions, we're giving Wade more than $360 worth of gear, thanks to these generous brands: