Therm-a-Rest NeoAir All Season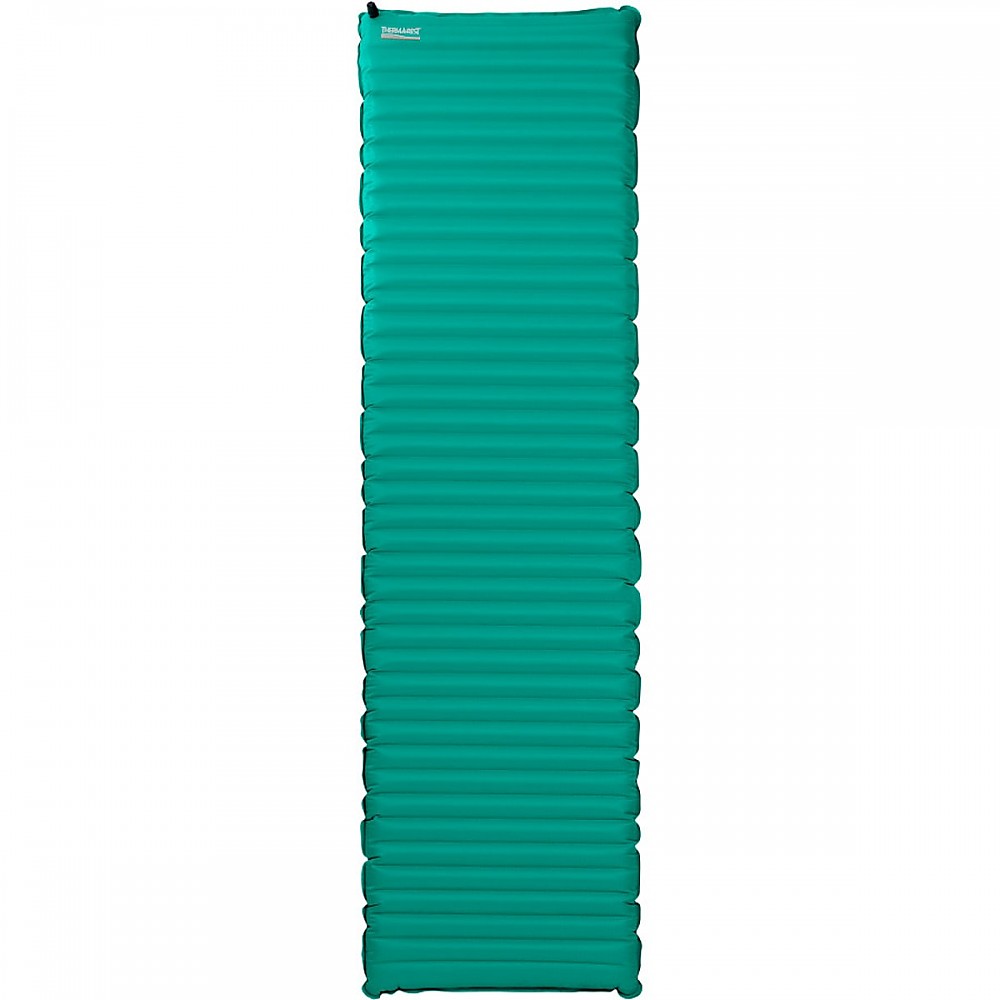 Therm-a-Rest sleep systems include various combinations of insulation, pads, and pillows for different temperatures, climates, and activities. By combining different products, it's possible to tailor the (more or less) ideal sleep system for the activity of your choice. 
I tested a Therm-a-Rest sleep system that combined the following products:
(Read the full Therm-a-Rest Sleep System Review.)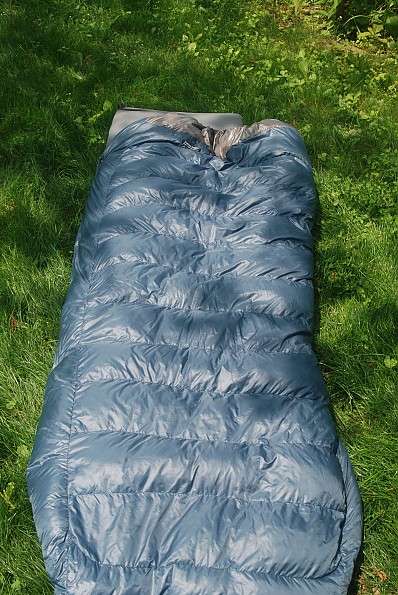 Therm-a-Rest sleep system.
The total sleep system is wonderfully flexible for different uses and is especially well suited to cooler weather. It's very comfortable, but I paid the price in weight and minor inconvenience.
At 3 pounds 6.3 ounces, the total system is heavier than my usual combination of a synthetic EMS Velocity 35 sleeping bag and a cut-in-half Therm-a-Rest RidgeRest closed-cell foam pad. Additionally, the NeoAir is a real challenge to inflate.
Best For - System

This Therm-a-Rest sleep system is best for camping and weekend backpacking trips in hot weather, and longer backpacking trips in colder weather. As the weather cools, or your tolerance for sleeping on hard surfaces decreases, the increased insulating capacity and comfort this pad supplies outweigh the minor penalties in weight and challenging setup.
Best For - Pad
The NeoAir All Season pad is best for backpacking in colder weather and camping in all seasons.
Pros
luxuriously comfortable

warm

compact

anti-slide straps work!
Cons
NeoAir All Season pad is difficult to inflate

system is a bit heavy

Fitted Sheet is heavy and doesn't add warmth

blanket snap system is clumsy

blanket system makes snuggling difficult
Best For:
Setup
Setting up the Therm-a-Rest sleep system requires inflating the NeoAir All Season pad and affixing the Fitted Sheet and Alpine Down Blanket. I learned to shorten the setup by leaving the fitted sheet on the pad when storing it in my pack.
The NeoAir All Season pad is lung busting to inflate without a pump. I have massive lung capacity, but inflating the pad required 20 lung fulls, and often ended in me seeing stars and sitting down! If getting a little hypoxia bothers you, and you're willing to carry a few more ounces, I would recommend the forthcoming NeoAir Pump Sack. I'd probably still forgo the pump, to save weight;  that's just me though.
(For January 2012, Therm-a-Rest will offer a NeoAir Pump Sack, a stuff sack that lets you fill a NeoAir pad with two bags of air, and then converts into a camp seat, stuff sack, or pack liner. The new-for-fall 2011 NeoAir AirTap Pump Kit works similarly, using a plastic bag)

Affixing the sheet is a challenge, as the full length of the pad needs to be passed through a series of grippy, rubberized straps. A small, toughened port in the sheet allows the pad's inflation valve through, but isn't quite large enough.
Once the sheet is affixed, the down blanket attaches to small plastic snaps around the perimeter of the sheet. The snaps are small, and it was difficult to snap them securely with cold fingers. Further, vigorous movement can unsnap them easily.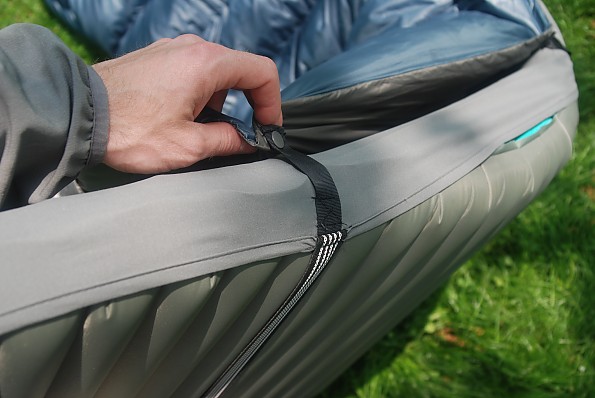 Bottom view of system, showing anti-slide straps and snaps.


Comfort/Warmth

This system is incredibly comfortable once setup. In a month of testing, including three nights camping, four nights backpacking, and two weeks of home/backyard use, I always slept soundly. The NeoAir All Season pad is thick enough (approximately 2.5 inches) to permit sleeping on my side, back, or stomach.
This pad was warm! Despite nights that dipped down to 36 degrees Fahrenheit, this system kept me warm. The pad itself, which has a 4.9 R-value, seemed to radiate heat. This may be an effect of the metallic foil of each of the pad's internal baffles reflecting my bodily heat back to me. (I'll update after I continue to test the NeoAir All Season this winter.)
The pad is approximately 79 inches long, which is a bit long for me (I'm 5' 8"). This didn't present serious problems, but in combination with the Alpine Down Blanket, it required me to position myself with my feet at the bottom of the pad, with approximately 11 inches of pad above my head. If this was a closed-cell foam pad, I would have rolled that excess to create a pillow, but when the NeoAir All Season is firmly inflated, it can't easily be doubled.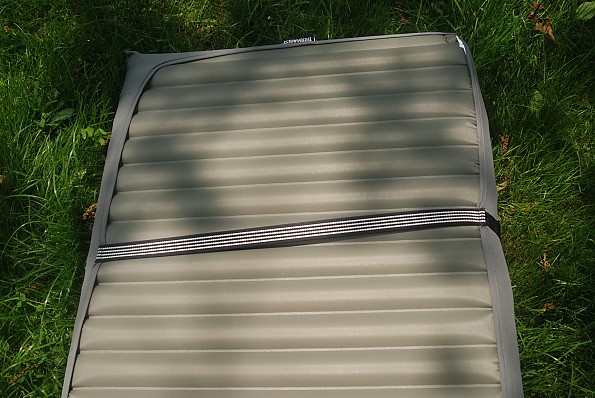 Sleep system, showing anti-slide pads.


Durability
Therm-a-Rest supplied me with an optional Universal Repair Kit (.6 oz / 16 g). Despite camping on rough surfaces (including gravel), the pad never punctured. I never used the repair kit, but it's similar to a bicycle tire repair kit, and I have no reason to think it wouldn't be effective.
Storage
The entire sleep system takes a bit longer to pack up then I like. After a cup of coffee, the system takes nearly three minutes to pack up.
Deflating the NeoAir All Season pad is a bit slow, and removing the Fitted Sheet is clumsy because of the rubberized straps on the bottom. To save time, I tried deflating the pad with the sheet on.  This is faster than removing it, but increases the bulk of the deflated system considerably. If you're short on time, try leaving the sheet on. If you're short on space, remove the sheet and pack it separately.
The NeoAir pad rolls up fairly small, and can even be fitted into a frame-less pack as a supplemental frame! The down blanket compacts easily, and lofts quickly after unpacking.
Summary
The combination of the NeoAir All Season Pad, Fitted Sheet, and Alpine Down Blanket makes for a versatile, warm, comfortable sleep system. As configured at 3 pounds 6.3 ounces, it's a bit heavy for my backpacking style, but for this small penalty in weight, you get a very flexible, comfortable system.
I'm going to continue to use this system together for my winter hikes and bike trips. Alone, the down blanket is slowly replacing my synthetic bag. I'm also going to be experimenting with using the down blanket as an "enhancer" in an attempt to create a deep winter sleep system in conjunction with a light synthetic bag.
I would recommend Therm-a-Rest's NeoAir All Season Pad, Fitted Sheet, and Alpine Down Blanket highly as a general purpose sleeping system for shorter trips. Together with a closed-cell pad, an all-season adventurer would need no additional pad. For ultra-light trips, a closed-cell foam pad would suffice. For more comfort, the NeoAir would be ideal. For deep winter trips, both pads could be combined for ultimate warmth.
Read the full Therm-a-Rest Sleep System Review.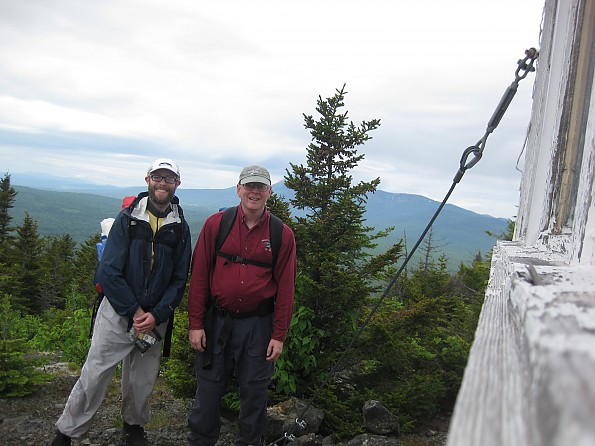 Seth atop Maine's Deasey Mountain on the International Appalachian Trail, with hiking buddy Steve.


Testing Circumstances
I tested the NeoAir All Season pad for approximately 60 days in spring and summer. During this period, I tested the pad:
While camping for three nights in northern Maine. The elevation was only slightly above sea level. Temperatures ranged from a low of approximately 36°F overnight, to a high of approximately 43°F overnight.
While on a four-day backpacking trip north of Maine's Baxter State Park. I traveled approximately 12 miles per day, bushwhacking and often fording rivers. Weather was cool, humid and rainy, with the last day warmer and sunnier. Nighttime temperatures went as low as approximately 46°F. Day time temperatures were between 56° and 70°F.
As my primary sleeping pad for 14 days in my home, on a hardwood floor.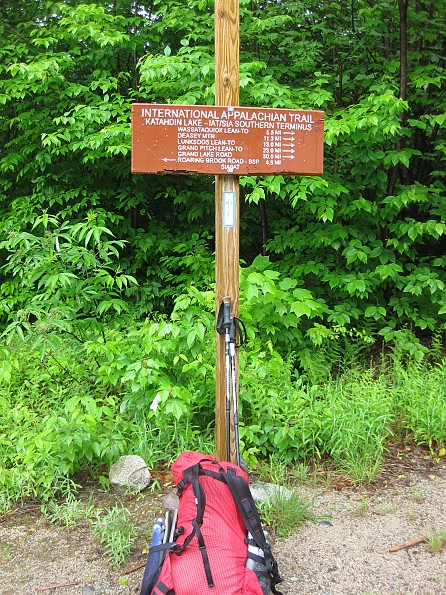 Seth's pack on the International Appalachian Trail in Maine.

NeoAir All Season Pad
Claimed Weight: 14 oz / 410 g
Tested Weight: 1 lb 3.2 oz / 544 g
Note: I tested a 2011 prototype, with a slightly non-standard weight and size.
Source: received for testing via the Trailspace Review Corps
Price Paid: samples provided by Therm-a-Rest for testing and review

Version reviewed: 2014 model
A comfortable and reliable insulated air mattress, good on cold ground down to about 0˚C. Our pair has served us well over the last five years.
Pros
Good weight-warmth compromise
Non-slip surfaces
Durable at least for in-tent use
Solid warranty and service
Cons
One undetectable slow leak, repaired free by Therm-a-Rest
Bottoms out when sitting up
Crinkly sounds when rolling around
We (my wife and I) purchased a pair of these from a Norwegian retailer in the run-up to our 2014 two-family hike on the John Muir Trail. We used them on that 25-day journey and every backpacking trip we have done since, and for a lot of frontcountry camping as well. I would guess that it all adds up to six months of nights out over nearly five years now.
They have proved to be very comfortable to ground temperatures down to about 0˚C and reasonably durable. We are medium-light hikers inclined to bring along a few creature comforts when we can afford the weight, and not too ambitious about putting in long days.
After about three years, one mattress developed a slow leak so that it required refilling once or twice a night. I never managed to find the leak, so I sent it in to Therm-a-Rest and they repaired it for free. I'm not sure what they did because I can't spot the repair, but it's fine now.
A lot of the use has been in summer but often at high elevation with night temperatures below freezing, with no thermal issues. We have the 50 cm (20 in) wide regular length ones. I weighed them in at about 580 grams (20.5 ounces) each. For full-on summer conditions we might get away with something lighter. On snow we use a foam pad underneath for extra insulation. Last weekend we camped on a frozen bog where the ground was pretty well saturated with ice and I felt like I was losing a little heat through the pad, so I think 0˚C ground is the lower limit for me.
The 5 cm thickness of the mattress feels super comfortable after so many years of sleeping on thinner pads, and rides nicely over irregularities in the ground that you would feel through those thinner pads. A tradeoff for the comfort of inflatables is that they bottom out when you sit up on them so that you feel the cold hard ground under your butt, but with body weight more evenly spread they keep you well off the ground.
We recently purchased a double quilt, but before that we used a rectangular down bag opened up as a quilt over the both of us. We have used three different kinds of mattress coupling straps, and like the Big Agnes pad coupler best.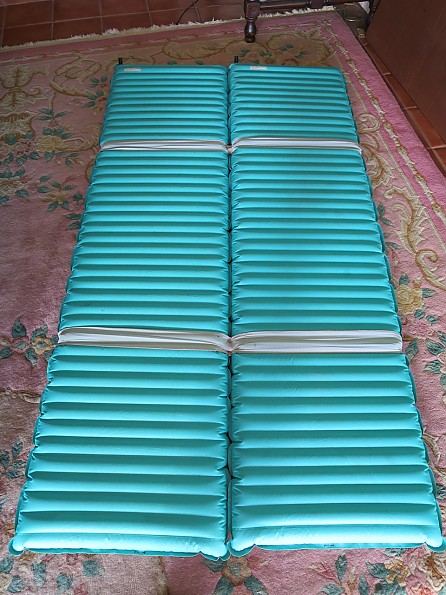 The bottom surface of the mattresses is a slightly rubbery feeling material, while top is lightly textured, both to prevent unwanted slipping around. We haven't had any problems with the mattresses sliding around on the tent floor or with sliding around on the mattresses ourselves. For comfort reasons, we both would rather not sleep on the bare pad surface.
For the JMT we sewed together a pair of cotton Therm-a-Rest mattress covers that we got on sale. Beginning with our 2016 10-day hike in the Wind River Range we have used a custom silk double mattress cover, adapted from an Ajungilak silk quilt cover made for use in European huts, at about half the weight of the cotton one.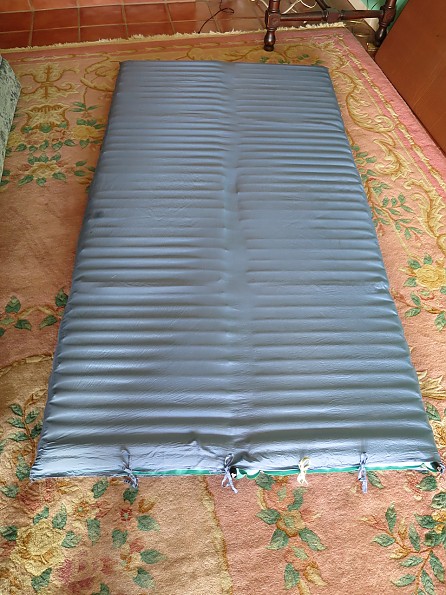 Like other NeoAir mattresses, the reflective insulating material inside the mattress makes crinkling noises when you move around on the mattress. We both adapted quickly to this and don't really notice it anymore.
We have always inflated the mattresses with Therm-a-Rest's AirTap, a simple device that turns a plastic bag into a kind of bellows. With some experience, 3-4 fillings of an approximately 20-liter bag is enough to fill one mattress.
While they are reputed to be among the more durable inflatable mattresses, we have avoided using the mattress outside the tent or without some kind of underlayer, in part because we roll them up together with the cover on and we want to keep everything clean. We have tried using them with Trekker chairs but changing over to chairs and back is kind of a hassle and they don't work as well as the old self-inflaters—they're just too puffy. We now use stand-alone camp chairs when we can afford the weight.
The NeoAir All Season has worked out well for us as an all-round compromise between weight, insulation, and comfort. There are lighter but colder and warmer but heavier options, but these mattresses fill the middle ground pretty well.
Experience
Many nights on back- and frontcountry trips in mountains, deserts, and tropics.
Source: bought it new
Price Paid: On sale NOK 750, a little under $100 at the time

Version reviewed: 2012
This is a review for the older "green" model. Purchased in 2012.
Cons
Air pads are inheritable risky because they can puncture
This pad is not the lightest on the market
I've used this pad for the last two years in all four seasons. I've used it in temperatures down to -20°F (-29°C).
It has performed flawlessly in all instants. I optioned for the larger size thinking that I'd be okay with the extra weight for comfort. I'm 6' 2" and 170lb. If I were to buy a new, I'd buy the regular size in order to save weight and I'd buy the newer mummy shaped model.
I purchased the Therm-a-Rest yellow inflator bag at the same time. This bag really makes sense to me. I've been using Therm-a-Rest self-inflating pads for many years and have always "helped" the pads inflate themselves by breathing air into them. I've always thought that the condensation must make some great habitat for fungus on the inside.
The inflator bag is really helpful, easy to use, and takes care of the fungus and what freezing condensation that may be on the inside of the pad after been used for days in -20°F. The NeoAir came with a small grey inflator bag that also could be used as the storage bag. It did not work that well. I use the larger yellow inflator bag as a pack sac inside the backpack for my sleeping bag.
The valve is solidly constructed. When the pad is rolled up, it does poke out a bit. It could be prone to some beating in the backpack. I always try to pack it with that in mind.
When using the NeoAir in the winter, I'm always a bit paranoid that it will puncture, especially because my -20°F sleeping bag is of a construction that does not have down on the bottom side. The idea of patching a hole in -20°F is not ideal. This has made me buy a Therm-A-Rest SoLite ridge rest closed foam pad for next season. I'll keep on using the NeoAir in all four seasons but next winter I'll test the SoLite foam pad without the NeoAir.
I've also just purchased a -50°F sleeping bag with down on both sides. So using the foam pad should be fine with my new bag in -20°F or below conditions. I might lose some comfort using the foam pad but I might pick some up from the down.
If extra comfort is needed, I could maybe pick up an extra short NeoAir XLite to place under the foam pad in the shoulder/hip area. I'll have to see if there's any benefit in using the air pad underneath the foam pad. I'm thinking that there might be less air to heat up in a foam pad.
What I really would like is for the SoLite foam pad to be comfortable enough on the snow to be used alone. That would save me quite some weight. Maybe still use the NeoAir in 10°F to -10°F with my lighter -20°F sleeping bag since this bag is 1lb 7oz lighter anyway compared to the -50°F bag. All this makes sense, right?!
Source: bought it new
Price Paid: Around $130

Lightweight, durable and extremely warm all season sleep pad. Comes with stuff sack, NeoAir Mini Pump and repair kit.
Pros
Light weight (590 g. in stuff sack)
Durable, I saw a reviewer ride one down rocky slopes like a toboggan.
Warm
Compact
Comes with Neoair mini pump
Cons
Heavier than some of the other Neoair family members.
Narrow (51cm)
I found the Neoair All Season Sleep Pad comfortable and light, it took up very little space in my pack. On a recent outing, with an R value of 4.9 I stayed nice and warm in my bivy at -15 C, I found it very comfortable at 6.3 cm thick, yet a little narrow. The pump adds about 70 g. with batteries and inflates the mat in about 3 minutes, though you do have to add an extra breath to top it up at the end. Comparing it to the Neoair X-Therm, it is a little heavier, a bit cheaper with a similar R value.  I will be using this in the winter as you're more likely to find me hanging from the trees in the summer in a hammock, so I felt the cost to weight difference was worth it for me. If you are typically a ground dweller you might want to spend the extra money and save your self a few grams with the X-Therm. Very impressed with the advancement in sleeping pad technology, my last pad, besides my Z-Lite foam pad,  was a self inflating Therm-A-Rest from the early 90's (I can't remember the model) that was heavy and bulky.
Source: bought it new
Price Paid: Got it on sale $130.00 CND

This pad has it all... comfort, warmth, durability.
Cons
weight (but it's still pretty light)
I have used this pad for a few months now and it has been a great pad for me. It has the best of everything in one pad in my opinion. It's fairly light (but not ultra-light), it's very warm, comfortable and durable. It's worth the investment.  
Here's my full video review of this pad:
Source: bought it new
Price Paid: $159

Excellent, comfortable all-season pad.
Pros
Lightweight
Compresses to take little space
Versatile
Will insert in Big Agnes bags
Cons
Have to blow up
Noisy—outside bag
I bought my NeoAir several years when they first came out, enjoying the extra comfort it gave me on the ground vs the Therm-a-Rest pad I had from the 1980s. A year later, I got a Big Agnes bag with mattress pouch and inserted it. It worked perfectly, was warm and was not noisy.
It weighed a little less than the pad Big Agnes sells and stuffs easier. I left it and the inflatable pillow in the sleeping bag when stuffed into its sack and all worked well. I just have to pull the bag out of the stuff sack, inflate the pad and pillow, fluff a bit—then I am ready for a good night's sleep.
I have been using it for several years now and for 80-90 trail-nights without any issues.
Source: bought it new
Price Paid: $125

Your Review
Where to Buy
Help support this site by making your next gear purchase through one of the links above. Click a link, buy what you need, and the seller will contribute a portion of the purchase price to support Trailspace's independent gear reviews.
You May Like
Specs
medium
regular
large
Trailspace tested regular prototype
Price
MSRP: $149.95
Historic Range: $20.97-$199.95
Reviewers Paid: $125.00-$159.00

Weight
1 lb 2 oz / 510 g
1 lb 3 oz / 540 g
1 lb 9 oz / 710 g
1 lb 3.2 oz / 544 g
R-Value
4.9

Length
66 in / 168 cm
72 in / 183 cm
77 in / 196 cm
-
Width
20 in / 51 cm
20 in / 51 cm
25 in / 63 cm
-
Thickness
2.5 in / 6.3 cm
2.5 in / 6.3 cm
2.5 in / 63 cm
-
Packed dimension
8 x 4.75 x 4.75 in / 20.3 x 12 x 12 cm
8 x 4.75 x 4.75 in / 20.3 x 12 x 12 cm
11 x 4.8 in / 28 x 12 cm
-
Volume
3300 cu in
3600 cu in
4813 cu in
-