Congratulations to Ross Tapp, our newest Reviewer of the Month! A Trailspace member since 2016, Ross lives in Ontario and is a bike tech making the transition from cycle touring to hiking, backpacking, and kayaking.
He's reviewed his Loco Libre Gear Carolina Reaper 30° under quilt, Toaks Titanium 750ml Pot, and Seek Outside Titanium Wood Stove, among other gear.
Ross wins a 10 Essentials prize pack worth more than $350 for his contributions. Check out the 2017 prizes below or see "Essential Gear for our 2017 Reviewers of the Month."
---
Please tell us a little about yourself.
I was born and live in Toronto, Ontario, Canada. I have always had a love of nature and the outdoors no matter the weather. My job, fortunately, allows me to be outside.
I am currently a brand ambassador and bicycle technician for Toronto Bike Share. I ride from station to station checking and repairing bicycles that have experienced some type of problem and offer any help I can to our clients in renting and/or using one of our bikes.
How did you become a Trailspace community member?
I was looking for a review for something, I can't recall what exactly it was, and came across Trailspace in one of my searches. I found it very helpful and a great place to find honest reviews for all sorts of outdoor equipment.
I haven't always made purchases based on these reviews, but always looked on the site whenever I was comparing brands or products. I thought the concept was a great one.
I soon noticed some of the gear that I am currently using had no reviews and wanted to share my thoughts and experience with others and decided to add my own reviews. Winning one of the great prizes offered was also an incentive.
How do you spend your time outdoors?
So I have recently moved from predominantly bicycle touring to hiking and backpacking and just this past summer bought my first kayak (I still need to review it) a Pakboat XT 15, though I'm still not too sure about water. I'm definitely a dirt under my feet kind of person.
I would go every summer on an extended ride and mostly camped along the way, so this definitely made the transition to backpacking fairly easy, though I found most of my gear was more conducive to being hauled by a bicycle rather than hanging off my back. So as well as needing a backpack I also needed to upgrade or change some of my gear to lighter versions and did lots of searching. I found Trailspace was always a great place to start. I recently bought a sewing machine and have started down the MYOG road.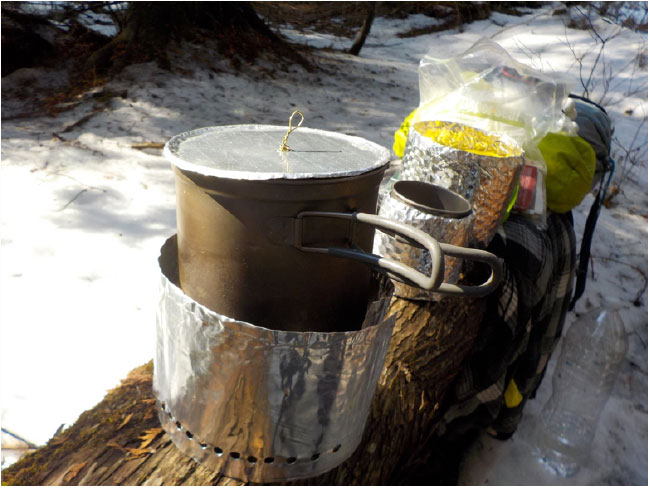 When and how were you introduced to the outdoors?
I was introduced to camping at a very young age. My dad was my biggest influence in my love for the outdoors and he taught me so much about, as well as having a deep respect, for nature. Most of my summers as a kid were spent with the family either camping or on some type of cross-country road trip. I was also involved with my church's youth group, where we would go on canoe and camping trips every year.
What's a typical outing for you? Do you prefer to go out solo or with partners?
I don't get out as much as I would like, but my typical outings for the most part are solo weekend hikes once every month or two. I will usually go to nearby Conservation Areas/Provincial Nature Reserves or one of the longer trail systems close to Toronto.
We have a few that are close by including the Bruce Trail that is just to the west and stretches from Niagara on the Lake, 890 kilometers, to Tobbermory and cuts through lots of Provincial Parks and Conservation Areas where you can camp for the night. And to the east of Toronto we have the Ganaraska Trail, which starts in Port Hope and winds it way for 500 kilometers and connects with the Bruce Trail.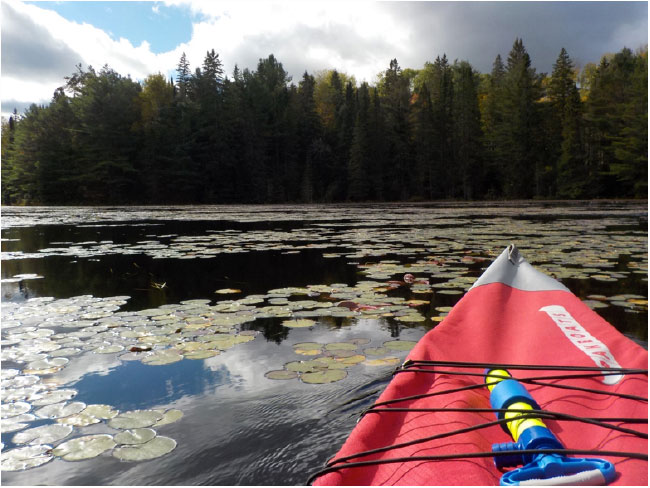 I have also done a couple longer treks this year, including a six-night kayak trip to Algonquin Provincial Park, which is one of my favorite places in northern Ontario, where I travelled roughly 40 kilometers on water and did roughly four kilometers of portages visiting 10 different lakes. It was very much my outdoor highlight for this year, even though I had a total failure of my sleep system when I ripped my hammock on the first night, leaving me to sleep on the ground for the rest of the time.
Do you have any favorite trips or places?
I try to get out every week for a day hike. We have some nice trails in or close to Toronto, but so far, during my brief overnight hiking adventures, my favorite trip has been the 10-day hike I did last year on the Western Uplands Hiking Trail in Algonquin. It was my first solo multiday long distant hike (actually only 90 kilometers, so not that long). It was also my first time camping using a hammock and tarp. I quickly fell in love with the concept and it has been my go-to shelter system ever since, though after just going on my first hot tent trip I think the hammock may get the winter off.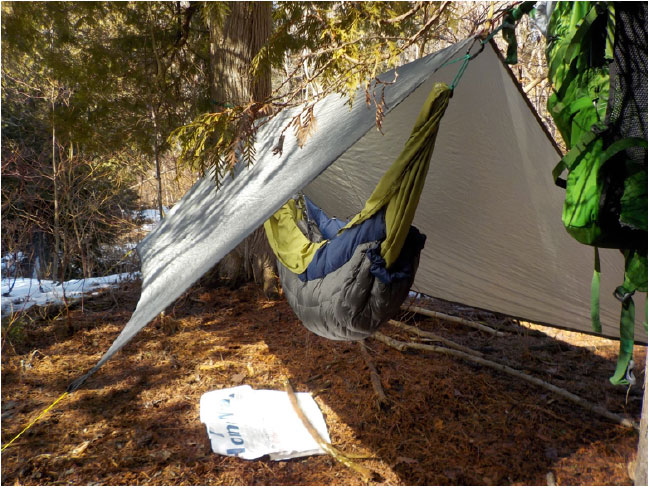 If you could go for a hike with anyone, whom would you pick? Why?
I think if I had a chance to spend time outdoors with someone I would probably choose someone from the past, like John Muir or Freeman Tilden. They seemed to have a view and appreciation for the natural world that seems to have been lost for the most part by many of the overachieving, goal-driven people of today.
What is your dream outdoor adventure?
I would one day like to have the time to complete all the great trails in North America, but for now am happy adventuring in my own backyard.
Do you have any gear regrets?
I have purchased a few pieces of gear I wish I hadn't, mostly it was due to not doing enough research or jumping on the bandwagon. Like all things in life you learn as you go and gear choices are no different.
I'm trying hard not to be too much of a gram weenie or gear junkie. I can't really afford it, and lighter doesn't necessarily translate for me into being better.
I purchased a Montbell down anorak because it was the lightest, most packable down puffy jacket available and had many good reviews, but because I tend to be less than gentle on gear its lightweight advantage has been negated by the many pieces of Gorilla Tape covering the numerous holes I have put in it bushwhacking.
What's your favorite book?
My favorite book is Henry David Thoreau's Walden. I would love to have the courage to just give up the modern world and become one with nature.
What's your favorite quote?
My favorite quote is my own, "Sometimes it is better to pedal uphill into the wind, than it is to coast downhill with the wind at your back."
Do you have a life philosophy?
I am a Christian. I eat a plant-based diet; the animal agriculture business may be the single largest contributor to the destruction of the planet and its species. I try to volunteer at a local homeless outreach center once a week. I donate blood every two months.
What's the one quality you feel best describes you?
I would say my best quality is gentleness, which would probably also be my philosophy of love and compassion for all people, animals, and the world.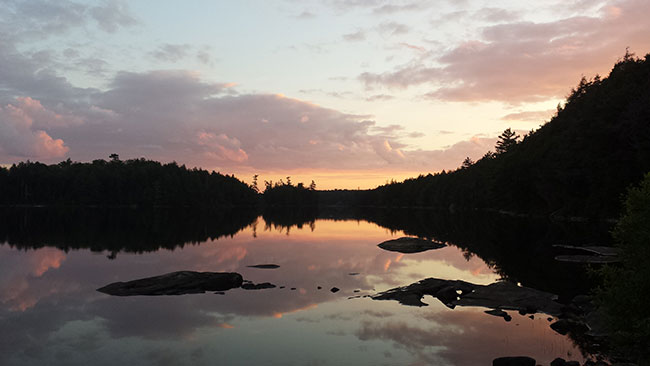 Wide Photo Captions:
Ross's Pakboats XT-15 skin-on-frame folding kayak on an October trip in Algonquin Provincial Park
Camping in February on the Trans Canada Trail (1.2 l Health Pro Ti pot with DIY aluminum lid, Fancy Feast alcohol stove, DIY windscreen)
Hammock camping in February on the Trans Canada Trail (8 x 10 Integral Designs SilNylon Tarp, DIY top and under quilts and hammock, Bergans of Norway Skarstind 32L backpack)
Sunset on Maggie Lake, Algonquin Provincial Park while hiking the Western Uplands Backpacking Trail
---
Essential Gear for 2017 Reviewers of the Month
Congratulations, Ross!
To thank them for their essential contributions, we've given Ross and every 2017 Reviewer of the Month the following prize pack, thanks to these generous brands. Worth more than $350, it's filled with examples of what to carry into the backcountry. For more on the 10 Essential prizes read "Essential Gear for our 2017 Reviewers of the Month."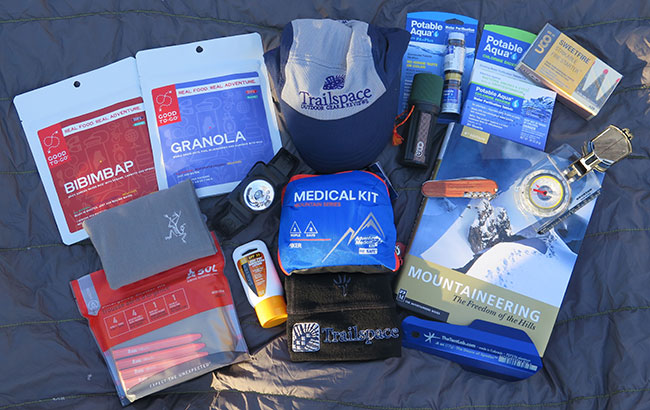 #1 Navigation


#2 Sun Protection


#3 Insulation

#4 Illumination


#5 First-Aid Supplies


#6 Fire

#7 Repair Kit and Tools

#8 Nutrition


#9 Hydration


#10 Emergency Shelter


#11 Know-How