Congratulations to Vince, our newest Reviewer of the Month! Vince (aka pillowthread), a Trailspace member since 2008, is a backpacker, climber, and Midwest native now living in the Pacific Northwest.
Vince has worked as a park ranger, forestry technician, and wildland firefighter. He's also a certified Wilderness First Responder, Leave No Trace Master Educator, and volunteer member of Trailspace's Review Corps gear testing program.
Vince most recently reviewed the Garmont Rambler GTX hiking boots, SOL Escape Pro Bivvy, and Alpine Start Original Blend Instant Coffee.
He wins a 10 Essentials prize pack worth more than $350 for his contributions. Check out the 2017 prizes below or see "Essential Gear for our 2017 Reviewers of the Month."
---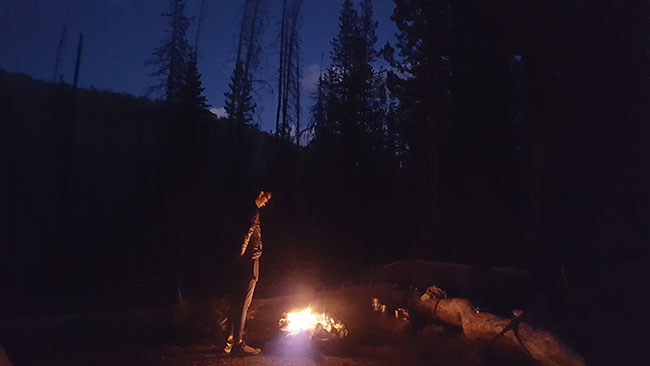 When and how were you introduced to the outdoors?
I understand that I easily appreciate the out-of-doors, and so perhaps this readily-tapped source of simple wonder became a wellspring for me. This is maybe the clearest thought I've had.
I was 6 when a mountain revealed itself in my path, and I chose to scale it. I found subsequent challenges in the woods behind my house, again setting in place cycles yet to return. So many things in orbit.
Exploration led to observations. Or maybe observing made me want to observe more, or other? At any rate I remember a keen love for a pair of actual (!!!) Sorels I got for Christmas when I was 9. Oh, to be able to explore winter creeks! Kings didn't have it that good, stomping around with warm and dry feet in like a foot of icy slush water!
How do you like to spend your time?
Acting a fool is all I've ever really wanted to do, I suppose. The zoomies, you know? Unfettered joy, in the form of a light mind and light feet. No thinking, in the moment. Nice not to think.
I understand this to be all I've ever wanted in life: To know that even if things aren't great right now I can look forward to a bit of awe and wonder. Somewhere along the line I learned to cultivate, too. To steer my ship. But I always appreciate the ease with which a patch of woods can take my breath away.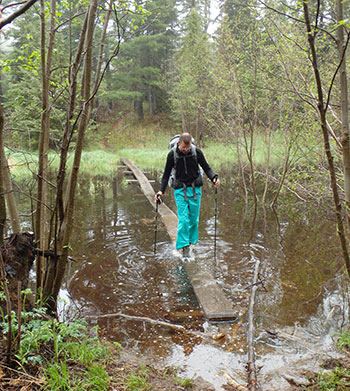 I discovered I like to opine. Long after I figured out most opinions are unwanted and unwarranted. So I made informed arguments out of opinions, an apparent debate team captain in training. Of course, I learned that most sane folks hate debates more than opinions, so I soon dropped that line.
But with the seed of critical thought now deeply rooted I couldn't help but question most of what life presented. I let my intellect slake its thirst, uninterrupted, while I grasped at straws.
In the grasping I found I like writing. I can say now I enjoy it as a creative outlet; that is, without it—without expressing emotion—I slowly shrivel up and die, like I imagine most do.
I now see the things I've traditionally seen as hobbies as vital expressions of will. Things that I've always needed to do now appear as the vehicles which allow expression. In this understanding I feel a new appreciation for my writing in regards to its directness.
In the grasping I developed a career in forestry, working for the Forest Service and Bureau of Land Management as a Forester and Ranger, respectively. I've toured the country in support of both silvicultural prescriptions and wildland firefighting—lots of awesomely intense work in remote places. A leftover need from my Army days to feel awesome, I think.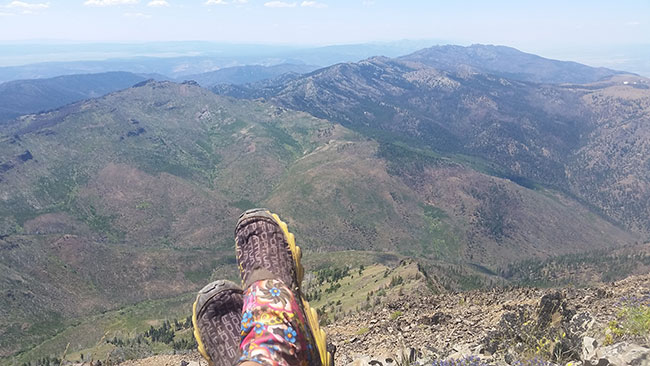 Describe your ideal day outdoors.
All I ever wanted was that moment at the end of the day where you feel a breeze coming and you stand up, take off your helmet, and take a deep breath. This I've done on Idaho mountainsides and Illinois prairie alike. Very fortunate, in the grand scheme of things.
More fortunate for that gracious effect nature has wherein the mind is cleared enough to become aware of these miraculous things. To develop a mindfulness and appreciation at lesser levels, when the glory of it all isn't smacking you in the face, so to speak.
Rock climbing has grace in spades. With no other activity am I so immediately and wholly transfixed. In climbing I can feel my ego fight to remain in control, I feel it cling desperately, and I get to voluntarily free it. I use the unique relationship I have with myself as both subject and object to eliminate the distinction. Back into the fray.
Boulderers traditionally get flack for climbing shirtless; I think there is more to it than just wanting an even tan and an unyoked shirt. We make love to the rock. There is an intimacy present, just as there would be with anything which similarly dissolves subject and object. We get to make love to our gods.
I posit that a good hike can be the same: A commune with the gods. Perhaps any action can be? I swear I have moments on a hike that seem like bliss. Actual full bliss.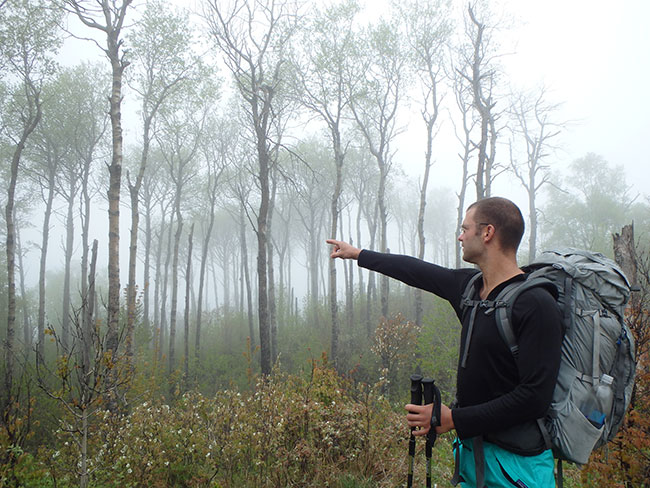 Do you have a favorite piece of outdoor gear?
With so many things still unknown, it is perhaps best to focus on gear. As always.
A list of favorites, then, in no particular order:
Lately though, I'm really geeked about finding an Arc'teryx Lunara at an REI garage sale for a crazy price. It is strange for this hiker to wear a cross-body pack, in the messenger style. It helps that it is a gunmetal-gray, sleekly-engineered Arc'teryx messenger bag, but it really...threw off my pace...there for a while.
I feel like a proper adult now! In it you'd find the aforementioned Houdini and a zipneck Capilene 2 in a cuben sack. Next to that is a copy of Desert Solitaire [by Edward Abbey], a pair of half-liter soft Hydro Flasks, a few bars and gels. Not as much 10-essentials type of stuff as I used to carry.
It's part of a conscious process for me, reducing habit as much as I reasonably can. I came to understand that part of the reason I carried a backpack every day was the comfort—with all its things similar to the things that kept me alive as a soldier in Iraq—having the backpack around provided. So now I chose what I take with me based on what I plan to do that day. I don't need a compass to get groceries, after all.
Any plans on your horizon?
In the future I plan to travel more. See my home. Love. Make glorious mistakes, and mundane ones too.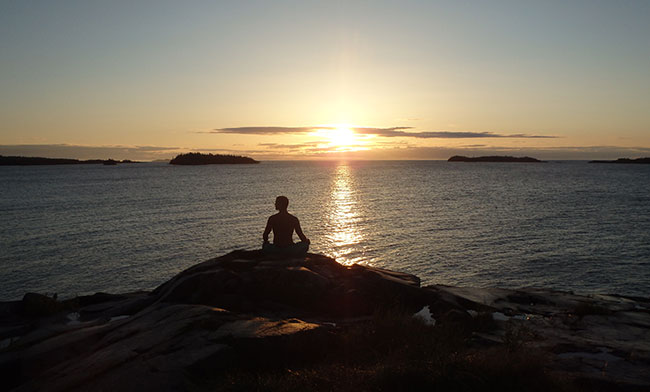 ---
Essential Gear for 2017 Reviewers of the Month
To thank them for their essential contributions, we're giving Vince and every 2017 Reviewer of the Month the following prize pack, thanks to these generous brands. Worth more than $350, it's filled with examples of what to carry into the backcountry. For more on the 10 Essential prizes read "Essential Gear for our 2017 Reviewers of the Month."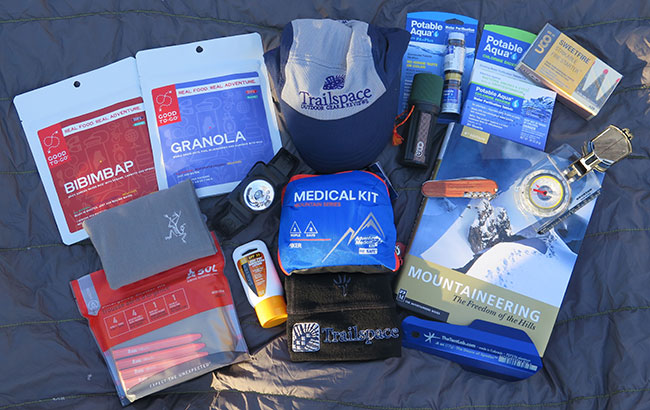 #1 Navigation


#2 Sun Protection


#3 Insulation

#4 Illumination


#5 First-Aid Supplies


#6 Fire

#7 Repair Kit and Tools

#8 Nutrition


#9 Hydration


#10 Emergency Shelter


#11 Know-How