REI Introduces Eco-Sensitive Icon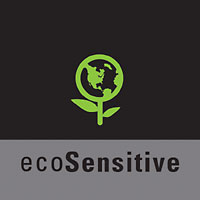 Recreational Equipment, Inc. (REI), a national retail cooperative providing quality outdoor gear and clothing, announced that select REI brand products will carry an eco-sensitive label, designating items manufactured with a high percentage of recycled, rapidly renewable and/or organic fibers. REI's eco-sensitive offerings complement the company's broader strategy to reduce its environmental impact in all areas of its business.

REI's eco-sensitive designation is being introduced to provide information about material sources to help customers make informed decisions on products that have improved environmental performance compared to their conventional counterparts. Fibers that are part of REI's eco-sensitive products include organic cotton, bamboo, hemp, organic wool, post-industrial recycled polyester, recycled polyethylene terephthalate (PET) plastic and polylactic acid (PLA), a polymer derived from starch-rich products such as corn.

REI brand eco-sensitive products are easily identified by an icon on the product's hangtag or via product pages in the company's catalogs and website. By mid-September, more than 40 REI brand styles will be labeled as eco-sensitive, with additional offerings scheduled for the coming seasons.

"While we previously offered REI brand clothing that contained environmentally sensitive fibers, we are moving from a grassroots approach to a formalized commitment to environmental performance in our products," said Lee Fromson, vice president of REI Gear & Apparel. "Many of our customers recognize that their purchase decisions have a direct impact on the natural world, and we are committed to offering alternatives that are more environmentally friendly."

As an additional resource, customers may visit www.rei.com/ecosensitive to search for
REI brand offerings that are labeled eco-sensitive and learn more about why each fabric has less impact on the planet.

"Our eco-sensitive offerings are the next step in our journey to reduce REI's overall company environmental footprint," added Kelly Stone, REI Gear & Apparel director of sales and marketing. "As with every offering that carries our brand, REI's eco-sensitive items deliver on our promise of functionality, quality and great style that our members and customers expect."

Additionally, REI is collaborating with more than 40 highly regarded outdoor brands, supply chain partners and other stakeholders in an industry-wide initiative to establish clear and consistent information about "eco-friendly" and "green" products. Through the Outdoor Industry Association's (OIA) Eco-Working Group, the co-op is partnering with others to develop a common framework to measure, report and ultimately improve on the environmental impact of outdoor gear and clothing. The result will help eliminate confusion surrounding sustainable products in the marketplace and provide outdoor enthusiasts with a reliable means to understand the complex issues regarding environmental performance and make more informed purchasing decisions.

Further information on the company's comprehensive stewardship initiatives is available at www.rei.com/stewardship. Earlier this year, the co-op released a detailed report of its significant social and environmental impacts to its members, customers and other stakeholders, including greenhouse reduction efforts of energy efficiency measures, green power purchases and carbon offset investments.