Congratulations to Jeffery Gosnell, also known as G00SE, our most recent Reviewer of the Month.
Jeffery, a caver, hiker, and runner, from Carlinville, Ill., has shared 125 outdoor gear reviews since joining Trailspace in 2012, including his most recent of the Tentsile Flite. He's also a volunteer site moderator and member of our Review Corps gear testing program.
Members like Jeffery are essential to the Trailspace community. In thanks for his contributions, Jeffery wins a 10 Essentials prize pack worth more than $300.
He, and every 2016 Reviewer of the Month, will receive examples of each of the 10 Essentials of outdoor gear, thanks to Adventure Medical Kits, Arc'teryx, Brunton, Good To-Go, Light My Fire, Mountaineers Books, Potable Aqua, Sawyer, The TentLab, UCO, and Ultimate Survival Technologies (check out the prizes below or see "The Year of Essential Outdoor Gear" for more info).
---
Please tell us a little about yourself.
I'm the director of the adventure challenge program at Illinois's largest conference center. I oversee high ropes and low team initiatives for groups ranging from junior high students to corporate leaders. I design and facilitate anti-bullying programs, outdoor education workshops, and personal growth experiences.
Currently, I'm designing a second high ropes course and creating a new "Escape the Room" program for our guests.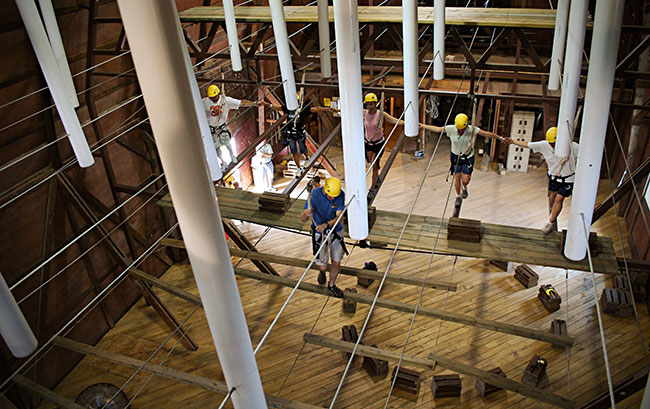 What do you like to do outdoors?
I love to cave, and a lot of my gear reviews highlight caving-specific items. I've had the privilege of being in "virgin" passage—locations where no other human has ever been before. And I have rappelled into the largest underground chamber in the eastern U.S.—a 200-foot rappel into a room big enough to hold the Houston Astro Dome.
I also love backpacking, canoeing, road biking, running, and family camping.
Any favorite stories?
Check out this trip report for Sullivan Cave.
One of the worst and best experiences of my life!
Describe your happiest moment outdoors.
I spent a week in the Boundary Waters in 2014. Being me, I had gone looking for adventure and excitement. Instead, I found a peaceful, restful experience that is beyond explanation. I so badly want to return to the Boundary Waters, but every time I plan to go "life" gets in the way.
Who or what has been the biggest outdoor influence on your life?
My mom. However, she was not an outdoorswoman. She died of cancer at age 59, and I realized from that experience that there is no guarantee of tomorrow. After her death, things I had put off for "someday" became more urgent to me. That's why I climbed Mt. Rainier last September. It had been on my bucket list, and I decided it was time to make it happen before the arthritis in my knees prevented it.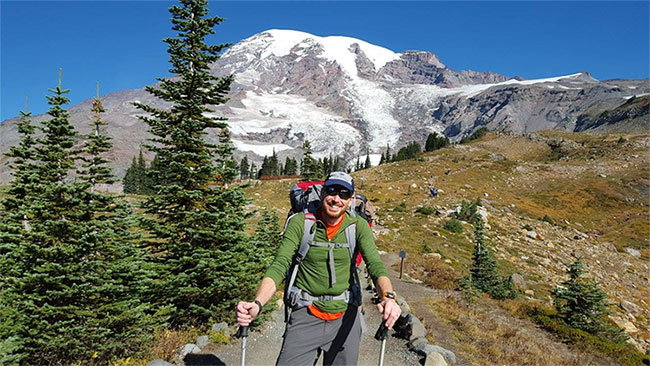 Describe your ideal day outdoors.
A sunny April day, when the trillium is blooming and May apples are popping up. I wouldn't turn down any morel mushrooms that wanted to show up as well. I love April because things are turning green, but the forest is still open enough to see a long way off.
What would be your dream outdoor adventure?
I WILL thru-hike the Appalachian Trail before I turn 60.
What's your most essential piece of outdoor gear? Why?
One of my hammocks. Life is better in a hammock.
What's your favorite piece of outdoor gear?
Got any good, bad, funny, or epic gear stories?
I spent a week on Isle Royale (Michigan) in a tent that was so bad that on the last night I cut the thing up and used the floor as a tarp to sleep under.
What's in your backpack right now?
Vargo TiArc pack, ENO Sub7 hammock, Jacks 'R Better Greylock 3 under quilt, Grand Trunk Funky Forest tarp, DIY alcohol stove and windscreen, titanium mug, thrift store clothing, and the 10 essentials.
What's the best outdoor or gear advice you've been given or heard?
Gear stores make their money trying to create a sense of need in their customers. You don't need the latest and greatest piece of gear. Quality shoes and a comfortable pack are essential. Everything else you can buy cheap.
What's your favorite book?
Runner's World Big Book of Marathon and Half Marathon Training. When my wife gave me this book for Christmas a couple of years ago, I thought she had wasted her money, but I use that book all the time in training.
What's your favorite quote?
"It doesn't matter how slow you go, as long as you do not stop." —Confucius
Where does your username (G00SE) come from?
I was hiking on Isle Royale with an AT thru-hiker named "Caterpillar." He insisted I needed a trail name, and he called me "Goose." The funny thing is, Goose is a family nickname. I know lots of Gosnells who grew up being called Goose.
By the way, if you notice, my username looks like it's all caps. That's because someone else on Trailspace had already grabbed the name "Goose." So the "oo" in my username is actually zeros. I had to capitalize the other letters to make it look even, otherwise it would be g00se.
What would Trailspace members be surprised to learn about you?
For seven years I lived and worked in some of the roughest neighborhoods in Chicago. My wife and I worked in a church that provides outreach programs to drug addicts, prostitutes, gang members, etc.
Anything else you'd like to share with the Trailspace community?
It is a privilege to be a part of this community. Being a moderator has been my way of saying "thank you" to Alicia and Dave. There are lots of forums that I would in no way want to be a moderator of. Thanks to this community for being civil and welcoming to one another!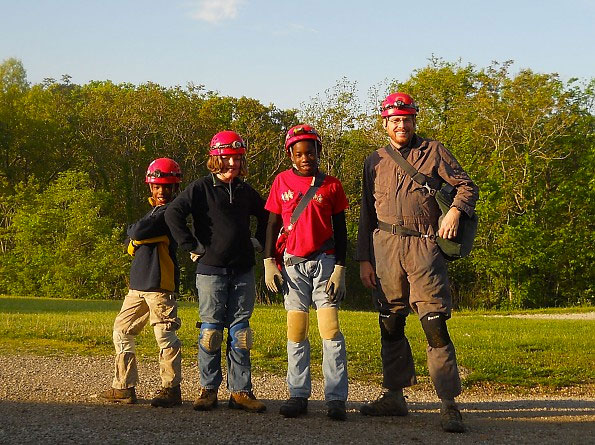 ---
The Year of Essential Gear
To celebrate the classic 10 Essentials of outdoor gear, we're giving all of our 2016 Reviewers of the Month, like Jeffery, the following prize pack ($300+ value). For more on the 10 Essential prizes read "The Year of Essential Outdoor Gear.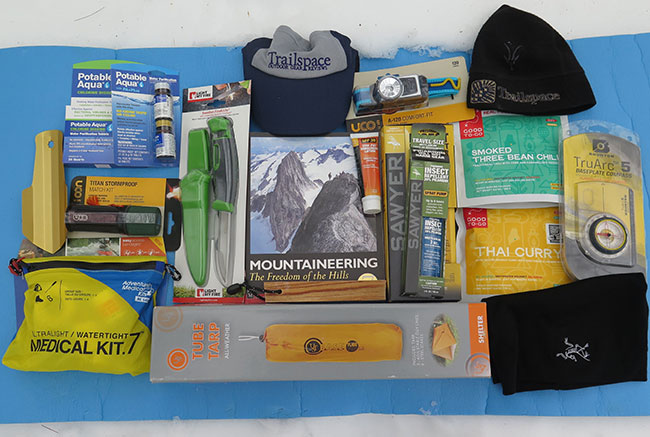 #1 Navigation


#2 Sun (and Bug) Protection


#3 Insulation

#4 Illumination


#5 First-Aid Supplies


#6 Fire

#7 Repair Kit and Tools

#8 Nutrition


#9 Hydration


#10 Emergency Shelter


#11 Know-How

Wide Photo Captions: 1) Jeffery at Camp Muir on Mount Rainier in 2015. 2) Jeffery leading a group through high ropes at work. 3) Jeffery on his way up in Mount Rainier National Park in 2015. 4) Jeffery with his children Anton, Emma, and TJ ready for some caving.