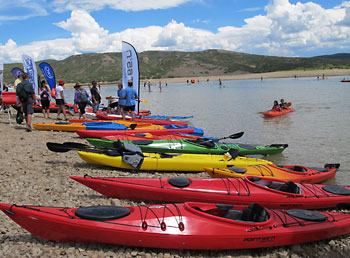 Trailspace is at Outdoor Retailer Summer Market in Salt Lake City August 1-5 to check out the latest outdoor gear and news. Follow along with us for daily show coverage from the outdoor industry show.
Follow us on:
And, subscribe to our RSS feed for updates of our editorial coverage.
Here's what we've got our eyes on so far:
Show Coverage
Demo Day Coverage
Pre-Show Coverage
Follow us here, on Twitter, Facebook, Google+, and on Trailspace's YouTube channel.