"Get Out and Do Something Fun" says Steve, Reviewer of the Month
Congratulations to Steve Mullen, our newest Reviewer of the Month.
Steve, who lives in California, is a retired building contractor who stays active in the mountains year-round skiing, hiking, mountain biking, and traveling. Some of his gear Steve recently reviewed included the Hoka Challenger ATR, ExOfficio Sol Cool Cryogen Plaid Long-Sleeve Shirt, and Sierra Designs Backcountry Bed 800 3-Season.

In thanks for his contributions, Steve wins a 10 Essentials prize pack worth more than $300.
Steve, and every 2016 Reviewer of the Month, will receive examples of each of the 10 Essentials of outdoor gear, thanks to Adventure Medical Kits, Arc'teryx, Brunton, Good To-Go, Light My Fire, Mountaineers Books, Potable Aqua, Sawyer, The TentLab, UCO, and Ultimate Survival Technologies (check out the prizes below or see "The Year of Essential Outdoor Gear").
---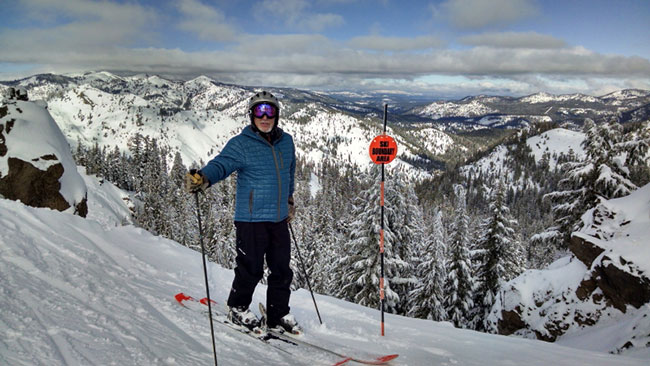 Please tell us a little about yourself.
I am a retired, married, building contractor who has been a lifelong outdoorsman. I split my time between the beautiful wine country of the Sonoma Valley and the rugged Sierra Mountains around Lake Tahoe, Calif.
In the winter you will find me ripping down the ski slopes in Tahoe, Utah, and Canada. Spring starts my lowland hiking and mountain biking season, which is done in Jack London Historical State Park, where I am also a volunteer docent.
Summer and fall are backpacking seasons. My wife, Inga Aksamit, and I try to get out on the trail for three to five trips a year. I usually throw in at least one month-long trip overseas, which may include hiking, backpacking, or canoeing.
What do you like to do outdoors?
Downhill ski, canoe, hike, bike, backpack, climb, explore, travel.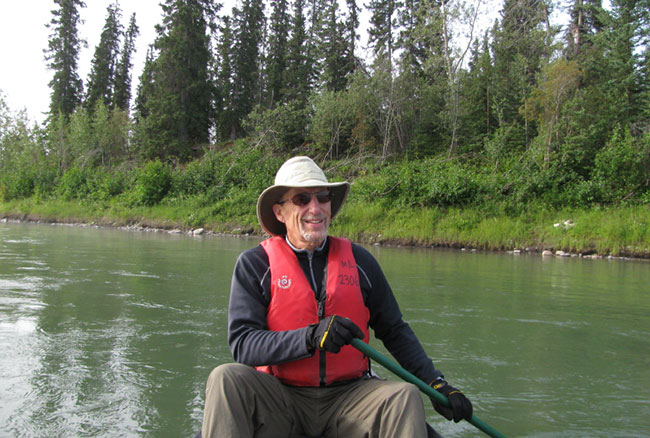 Any favorite stories?
Hiked the John Muir Trail in 2014, chronicled in my wife's award-winning book Highs and Lows on the John Muir Trail.
Describe your proudest and/or hardest moment outdoors.
Proudest moment was skiing down "Excitation," a triple black diamond run on Whistler Mountain, in one foot of powder after eyeballing the run for seven years. Hardest was hiking the John Muir Trail in 2014.
Describe your ideal day outdoors.
Skiing fresh powder on a bluebird day with no one on the slopes.
What would be your dream outdoor adventure?
I try to make my dreams reality, but backpacking in Iceland would be very cool.
Who or what has been the biggest outdoor influence on your life?
My childhood best friend who talked me into taking a backpacking course in college. He became a park ranger.
What's your most essential piece of outdoor gear? Why?
My Rossignol Super 7 skis, because they work in every kind of terrain and snow condition. Summer it's my Sketchers Go Trail trail running shoes.
What's your favorite piece of outdoor gear? Why?
My Sierra Designs Lightning 2UL tent, because it can be set up in a driving rainstorm in one minute without the interior getting wet. Best design ever.
Got any good, bad, funny, or epic gear stories?
Back in the '70s while cooking with an old white gas stove I had the gas tank pressure valve release gas pressure into a two-foot flame that got everyone's attention.
And those glorious days of waking up to a tent full of condensation before tents were ventilated and the tent fly became common.
What's in your backpack right now?
Sierra Designs Lightning 2 UL tent, Sierra Designs Backcountry Bed, Therm-a-Rest NeoAir mattress, Garcia bear canister, Jetboil, Steripen, one bowl and folding spoon, Petzl headlamp, head net, small first aid kit, lightweight foldable chair.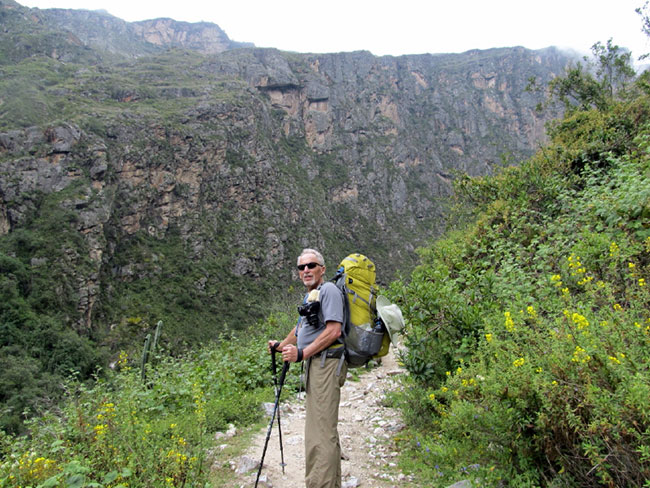 What's the best outdoor or gear advice you've been given or heard?
Go lighter weight on your gear and buy your hiking boots a least a half size larger.
Can you tell us how you got started writing gear reviews?
I started as a gear photographer for my wife's blog, Inga's Adventures, in 2012 and started writing reviews for Examiner.com as its San Francisco Recreation Equipment Reviewer after attending the Winter Outdoor Retailer tradeshow as a member of the media in Salt Lake in 2013.
After meeting with manufacturers and public relation firms, I was offered a lot of new exciting pieces of outdoor gear and clothing to test and review. I found it was a lot of fun to test new products and give people my opinion on those products. Plus, I am a bit of a gear junkie.
I wrote for Examiner until they closed the website in 2016. I then was lucky enough to find Trailspace, so I could continue testing and reviewing a wide range of outdoor equipment. I have no paid affiliation with any manufacturers or their representatives.
What's your favorite book?
Touching the Void by Joe Simpson
What's your favorite quote?
From my dad, "Just keep working at it and you get it eventually."
Where does your username come from?
I test gear, so gearmansteve seemed natural.
What would Trailspace members be surprised to learn about you?
I have hiked the Chilkoot Trail in Alaska twice and then paddled 500 miles from Whitehorse to Dawson City in the Yukon Territory. I love that Gold Rush history.
Anything else you'd like to share with the Trailspace community?
Always remember, the older you get, the more important it is to get out and do something fun.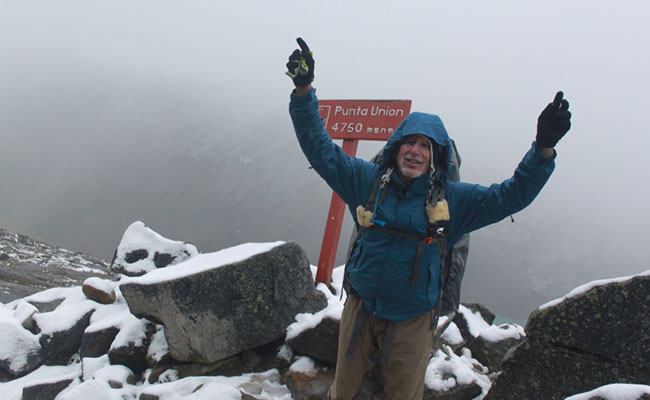 ---
The Year of Essential Gear
To celebrate the classic 10 Essentials of outdoor gear, we're giving all of our 2016 Reviewers of the Month, like Elizabeth, the following prize pack ($300+ value). For more on the 10 Essential prizes read "The Year of Essential Outdoor Gear.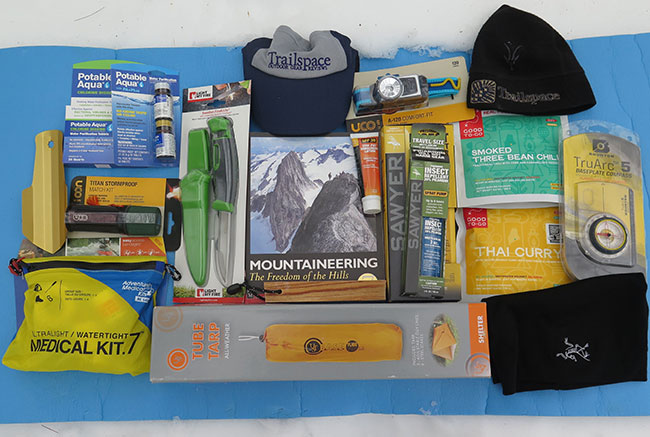 #1 Navigation


#2 Sun (and Bug) Protection


#3 Insulation

#4 Illumination


#5 First-Aid Supplies


#6 Fire

#7 Repair Kit and Tools

#8 Nutrition


#9 Hydration


#10 Emergency Shelter


#11 Know-How