Safety Recall: Klean Kanteen Sport Cap 2.0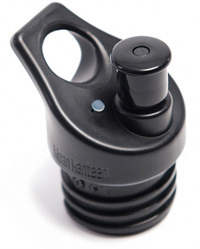 The U.S. Consumer Product Safety Commission and Health Canada, in cooperation with Klean Kanteen, have announced a voluntary recall of the Klean Kanteen Sport Cap 2.0. Consumers should stop using recalled products immediately unless otherwise instructed.
Klean Kanteen has received six consumer reports relating to the spout tip of the Sport Cap 2.0 breaking or cracking after being dropped, which could pose a possible choking or ingestion hazard. There have been no incidents of actual choking or ingestion reported.
Klean Kanteen stainless steel bottles and other caps are not affected by this recall.
For questions please call: 1-877-546-9063 or visit www.kleankanteen.com/safetynotice/
Return Procedure
Inspect the spout on your Sport Cap 2.0 to determine if it is the version being recalled (see Identification instructions and photos below). Affected Sport Cap 2.0s can be identified by the polished finish on the top of the spout. Replacement caps feature a dull top surface. The new version can also be identified by a round silver sticker on the backside of the packaging.
If the spout on your cap is the version being recalled discontinue use.
Complete the appropriate Registration form at www.kleankanteen.com/safetynotice/consumer_form.php
Identification