Congratulations to Tyler (KiwiKlimber) our newest Reviewer of the Month! Tyler is a hiker, mountain biker, and hunter, and lives in Central Pennsylvania in the Alleghenies, a western subset of the Appalachian Mountains. He's also a member of Trailspace's Review Corps volunteer gear testing program.
Some of the gear Tyler recently reviewed includes the Under Armour CoolSwitch Trail Short Sleeve Tee and ArmourVent Trail Short, the Camillus Trench Pocket Tool, and DueNorth Foot Rubz.
Members like Tyler are essential to the Trailspace community. In thanks for his contributions, he wins a 10 Essentials prize pack worth more than $300.
Tyler, and every 2016 Reviewer of the Month, will receive examples of each of the 10 Essentials of outdoor gear, thanks to Adventure Medical Kits, Arc'teryx, Brunton, Good To-Go, Light My Fire, Mountaineers Books, Potable Aqua, Sawyer, The TentLab, UCO, and Ultimate Survival Technologies (check out the prizes below or see "The Year of Essential Outdoor Gear").
---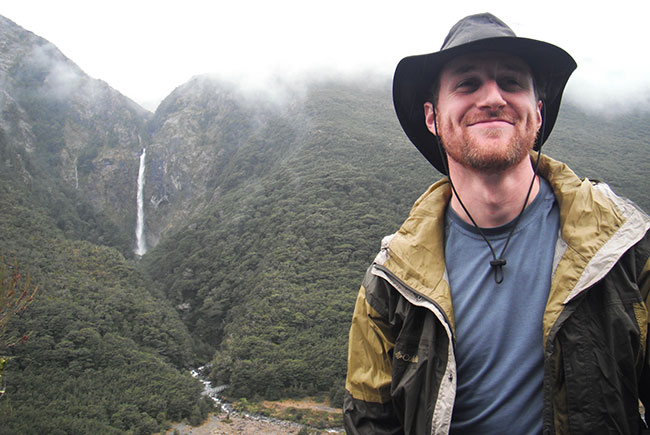 Meet Tyler

Please tell us a little about yourself.
I spend most of my working hours sitting in front of a computer doing marketing and communications work. In my free time, if I'm not on the trail, I can likely be found in the garden or the kitchen. My wife and I enjoy growing food and creating meals together.
I surround myself with friends who are a mix of naturalists, ornithologists, geologists, hikers, anglers, mountaineers, foresters, etc. I'm constantly picking their brains and gleaning info from them so that when I hit the trail, I can do so not only with my own experiences in tow, but also with the wisdom of many others.
What do you like to do outdoors?
Hike, mountain bike, hunt, haphazardly photograph, occasionally facilitate high-ropes courses, paddle way too infrequently, and make mostly failed attempts at foraging wild foods.
Any favorite stories?
It isn't hiking-related, but outdoors-centered and was the most breathtaking moment of my life.
While on a friend's small boat in a protected bay on New Zealand's eastern coast (South Island), we spotted a pod of dusky dolphins and decided we'd go for swim with them (as you do in New Zealand). With our toes on the edge of the boat ready to jump in, the typically curious and playful dolphins suddenly vanished in the blink of an eye.
With confused looks on our faces, we looked up to see five oncoming orcas—two adult females with one calf each and an adult male trailing behind—heading directly at us. They weren't actively pursuing the dolphin pod, but instead were just cruising through. The dolphins wanted no part of them. With the boat's engine completely shut off and amidst the stillness of the bay's waters, the orcas approached the boat and the group split on each side, each one passing only a couple feet from the boat's edge. Each orca came up for one breath within arm's reach and then continued on. We were left awestruck!
Some of my most memorable moments have been wildlife encounters, including bobcats in California, wolves in Yellowstone, and black bears in Pennsylvania, but this one takes the cake because it was so close, so sudden, and so wildly foreign to me as a non-coastal dweller.
Describe your happiest moment outdoors.
When my wife and I were dating, we went on a few hikes together. She put up with it, but wasn't necessarily excited about it. She simply didn't grow up hiking or camping. Over time, she slowly grew more and more comfortable in the backcountry.
Now, every early spring, she pulls out a calendar and starts planning trips for us for the upcoming spring and summer. This transformation wasn't the result of anything I did other than simply introducing her to the forests and allowing her to enjoy them on her own terms, not mine.
One moment in particular stands out when my wife encountered her first black bear (trip report here). It happened on the morning after she said, "You know, I've never seen a bear before. Do you think they live around here?" Sure enough, they did.
Her initial thought was that bears were scary and killing machines (thanks, mainstream media, not!) After this encounter, she recognized that bears are complex creatures that are both beautiful and fearsome. Since then, she's encountered more bears than I have and expresses her genuine appreciation of those encounters.
Describe your ideal day outdoors.
Any day that entails being outside and feeling like a co-inhabitant with the rest of the created world is an ideal day for me. This might include hiking, it might include hunting, it might include fishing, it might include mountain biking, or, if I'm lucky, it might include all four.
What would be your dream outdoor adventure?
I have an affection for New Zealand. I've been there on a student visa, a work visa, and as a tourist. Each time was special, but there is so much more I'd love to do there. My dream adventure would be to hike each of New Zealand's nine Great Walks.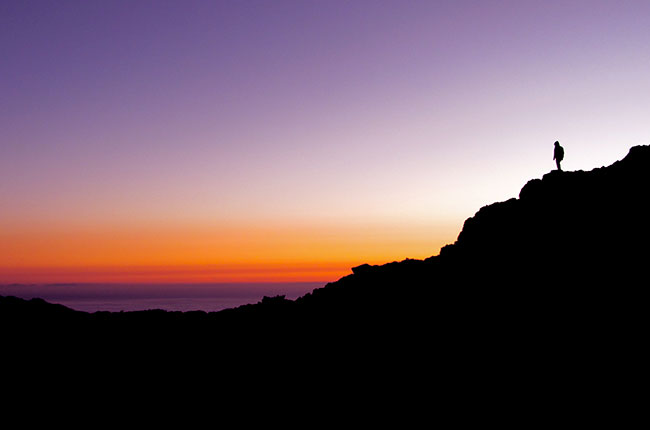 Who or what has been the biggest outdoor influence on your life?
I am blessed to be the son of a city-born father who was taught to hunt, fish, and hike, and a country-born mother who grew up living off the land. That combination, coupled with two older brothers who always dragged me along with them on their many outdoor adventures has influenced me more than I can comprehend.
My earliest memory of hiking was a trip I wasn't allowed to take. I was 8 years old when my older brothers went on a 40-mile hike with the local Boy Scout troop and I was deemed "too young to go." Being told I couldn't go made me want to even more and I've had that desire ever since.
Lastly, my family cabin (see a sketch of it below) and the land of eastern white pine forest around it was a huge influence on me while growing up. Roaming freely in these woods imprinted a deep desire to be outside and explore. For a variety of reasons, we recently sold the old cabin. It was built in 1936 by my great-grandfather and certainly wasn't easy to let go. Fortunately, the buyer was a gentleman who fully intends to keep its charm, character, and essence.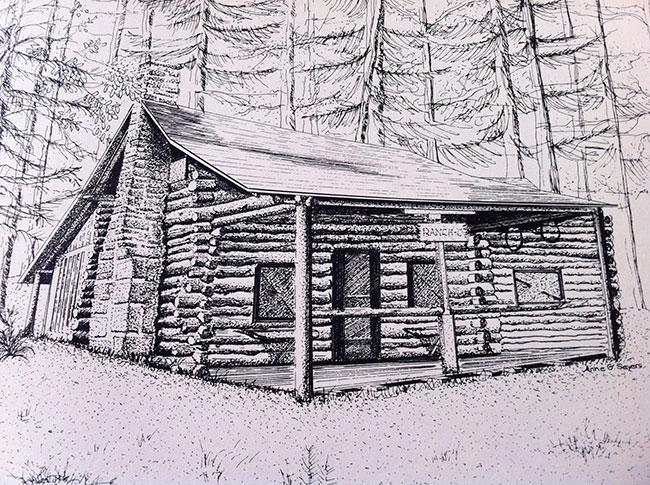 What's your most essential piece of outdoor gear? Why?
It's not necessarily gear, but extra food is essential to me. I am always willing to add extra weight to my pack if it means I can eat more food on the trail. A well-prepared meal on the trail is just as rejuvenating to me as a breathtaking vista or a good night's rest.
What's your favorite piece of outdoor gear? Why?
I try not to get too attached to material things. Even the best gear wears out over time or eventually fails. But with that said, I still have some items I really enjoy using.
For sentimental reasons, I love pulling out my grandfather's old bota bag (although it leaks now), and for sheer comfort and ease of use reasons, I've come to cherish my range of Osprey packs (i.e. Viper 4, Talon 22, Atmos 65, and a recently-added luggage-style Meridian 75). In fact, the Talon and Atmos were my first reviews on Trailspace and were largely why I started reviewing gear.
Got any good, bad, funny, or epic gear stories?
Two friends and I were hut-to-hut hiking along New Zealand's breathtakingly gorgeous Pelorus River (Te Hoiere) and fly-fishing for monster rainbows and browns during times of rest. We got dropped off at the trailhead later than anticipated, but knew we could make it to the first hut without much hassle.
As darkness fell, we pulled out our headlamps to complete the last two or so miles. The only problem was my headlamp was nowhere to be found. I turned my pack inside out, insisting it was in there, thus wasting more time as it got darker and darker. For two miles, I walked sandwiched between my two friends trying to get enough light from the front and rear in order to see my footing. I fell more times than a town drunk on ice skates, but we made it.
Needless to say, no more night hiking the rest of that trip and now I always triple-check that my headlamp is packed.
What's in your backpack right now?
Right now, as summer turns to autumn and eventually early winter, my hunting gear slowly replaces the hiking gear in my pack. Some items stay in the pack year round, like the easy to operate Princeton Tec Sync headlamp (I told you, I never leave without it now!), an excellent pair of DeFeet Blaze or Point6 wool socks, and a 13-year-old Gerber multitool my great-uncle gave me new.
What's the best outdoor or gear advice you've been given or heard?
Outdoor advice: Growing up, I was involved in scouting programs and as a leader, my dad was happy to take my friends and I on many hikes. During our hikes he'd routinely say, "when we go home, the woods should look as if we were never here." I guess that was his way of summing up the Leave No Trace ethics.
Gear advice: I was at a gear expo a couple years ago and I was talking to a brand rep about one of their accessory products that I was considering buying. He looked at me and said (paraphrasing here): "You really don't need that. In fact, a lot of today's gear isn't needed, it's just convenience. Consider what you need, consider what you aren't willing to compromise, and forget the rest."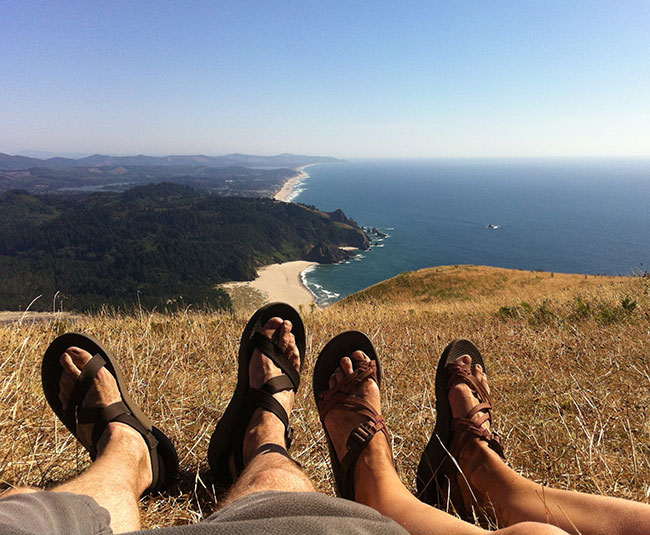 What's your favorite quote?
Wendell Berry's 1973 poem, Manifesto: The Mad Farmer Liberation Front
It's lengthy, so I won't type it out here, but I encourage you to search for it online.
Where does your username (KiwiKlimber) come from?
It's sort of a misnomer really. I'm not from New Zealand and I don't really climb all too often. The name comes from a trip to the Franz Josef Glacier on New Zealand's rugged West Coast (South Island). We were exploring the glacial valley when I started jokingly free climbing a rock wall and a friend said, "you're some kind of Kiwi climber."
What would Trailspace members be surprised to learn about you?
I'm not really a bucket list person. Sure, there are places I would enjoy, but I want to explore my backyard just as much as I want to explore some of the world's most remote or scenic places.
Anything else you'd like to share with the Trailspace community?
When I look back on the last two and a half years since joining the Trailspace community, I can't help but think about the vast breadth and depth of knowledge, insights, musings, and more that I have encountered. To me, the Trailspace community is so uniquely enjoyable because it is inspirational, informative, and inquisitive.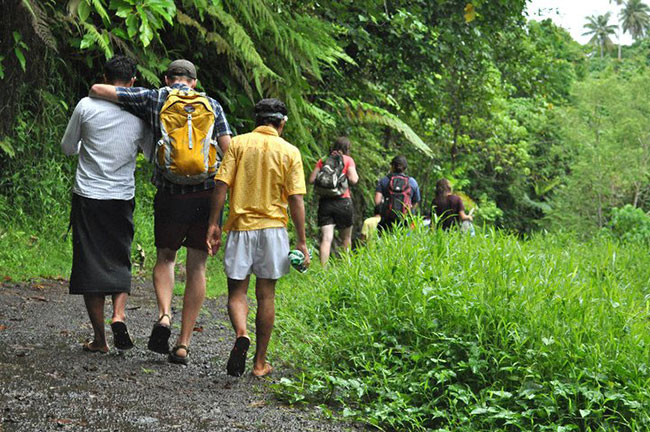 ---
The Year of Essential Gear
To celebrate the classic 10 Essentials of outdoor gear, we're giving all of our 2016 Reviewers of the Month, like Tyler, the following prize pack ($300+ value). For more on the 10 Essential prizes read "The Year of Essential Outdoor Gear.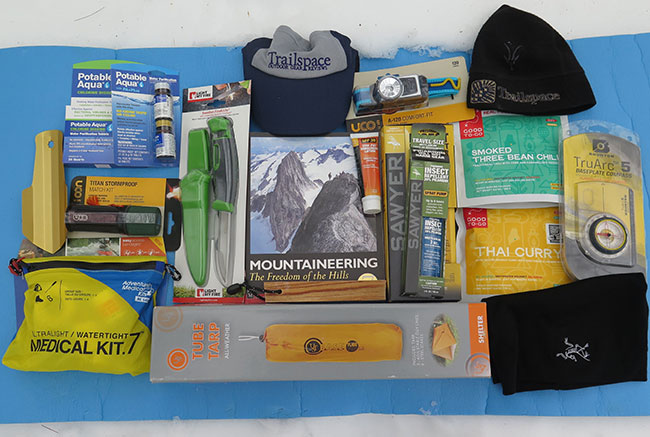 #1 Navigation


#2 Sun (and Bug) Protection


#3 Insulation

#4 Illumination


#5 First-Aid Supplies


#6 Fire

#7 Repair Kit and Tools

#8 Nutrition


#9 Hydration


#10 Emergency Shelter


#11 Know-How