Skurka Finishes 7,000-Mile Global Warming Trek at Grand Canyon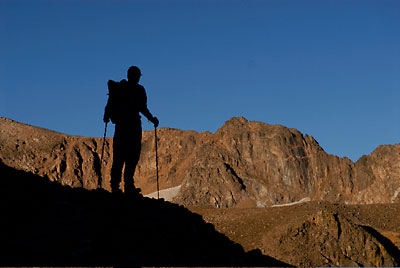 Andy Skurka has done it! Skurka is the first person to complete the 6,875-mile Great Western Loop, an ambitious journey that links the West's long-distance hiking trails and traverses 12 National Parks. Skurka covered nearly 75 wilderness areas with the task of surveying the toll global warming has taken on our nation's most beautiful and remote landscapes.

The journey completion is an exciting accomplishment, but the discoveries made by Skurka are frightening. Skurka's trek is evidence that global warming is not a theoretical debate of what could be, but rather a reality of what already is. In fact, Skurka was faced with the daunting reality that the journey he has taken in 2007 will be extraordinarily different then the very same journey in 2010. With little more than the clothes on his back, Skurka hiked through sleet, snow and hail and made several disheartening observations while on the trail.

"The reality is that change has already taken place that has potentially catastrophic consequences. There was a drastic difference in the size of the glaciers on my map and the size of glaciers right in front of me. The snowmelt is shocking," said Skurka. "With record high heats and record low precipitation along the trail, I felt a foreshadowing of what is to come in our climate."

Skurka is a "GoLite on the Planet" ambassador. With the observations made on the Great Western Loop trek, GoLite will take steps to ensure that their product and their initiatives are making a difference. Plans are being made to expand GoLite's environmental initiatives and create a division devoted to environmentally focused programs.

"Because so few of us get chance to visit remote areas, the damage that global warming is causing on the America's crown jewels is 'out-of-sight, out-of-mind'," said GoLite Chief Executive Officer Kim Coupounas, whose company is supporting Skurka's endeavor. "We are thrilled to be a part of this incredible journey. With our efforts in environmental conservation, not only through our product but program initiatives likes GoLite on The Planet there is no cause more dear to us. Andy has served as a great ambassador for the brand, but more importantly, for the cause."
Facts About the Great Western Loop Journey: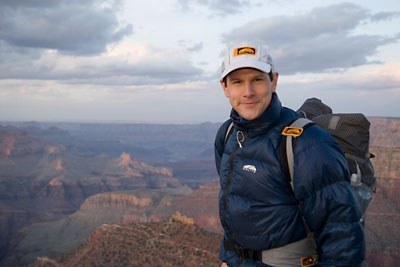 Andy Facts
Andy has passed through many of the most cherished and pristine wild lands in the Lower 48, including 12 National Parks and over 75 wilderness areas.
By the journey's end Andy will have walked 6,875 miles; an average of about 30 miles per day for 7 months.
If you lined up the typical mid-size SUV end to end along the Great Western Loop, you could fit approximately 2.4 million vehicles along the trail.
The average SUV driving the 6,875-mile route would pump nearly 3.5 million grams of CO2 into the atmosphere, enough for a typical American to drive for six months.
Andy has traveled day-in and day-out with a mere 12.7 pounds on his back.
Environmental Facts
The Mountain Pines have been ravaged by beetles in Northern Colorado; one of the key stops on Andy's journey.
Higher temperatures and early snowmelt have contributed to a four-fold increase in western wildfires since 1987.
All the glaciers in Glacier National Park could melt away by 2030.
Wildfires threaten to eliminate saguaro cacti from Saguaro National Park and Joshua trees from Joshua Tree National Park.
Warmer weather is increasing the beetle population in Yellowstone National Park, which in turn is endangering the enduring symbol of the American West: the grizzly bear. Beetles are destroying white bark pines, a staple food source for the grizzly.
For more information on Skurka's trek, visit www.GoLite.com or www.andrewskurka.com.