Can government shut down access to public lands?
Until Congress passes an appropriations bill, a government shutdown is a possibility. If funding to federal agencies expires, outdoor enthusiasts could find access to public lands, like National Parks and National Forests, cut off.
Trailspace contacted communications and other staff at the Department of the Interior, Bureau of Land Management, Forest Service, National Park Service, and U.S. Department of Agriculture to get more details about what could happen.
Though none of the 17 federal employees Trailspace contacted a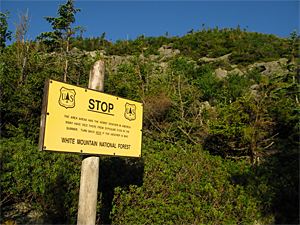 greed to be quoted by name, several spoke generally about what might happen. Across the board, they agreed that, in the case of a shutdown, the following actions are likely:
All "developed facilities" like parking lots, bathrooms, offices, and visitors centers would be closed. Anything with a lock would be locked and anything with a gate would be gated.
Permits wouldn't be issued, so permit-only areas would be off-limits.

Rangers, law enforcement, and visitor services staff would be furloughed.
But what about areas that can't be locked or gated? Would hikers be breaking the law by entering them? Employees at every agency said, unofficially, that they were awaiting guidance on the details.
No Certainties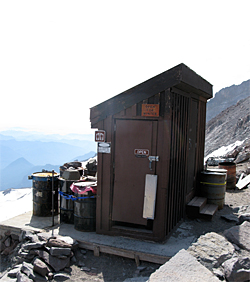 Agencies emphasized that no one is completely sure what will happen.
A National Park Service spokesperson said that agencies are developing "shutdown plans" that detail all the specifics, but that they weren't ready yet. Nor were representatives allowed to speak on the record about the plans.
"In the unlikely event that there is one, we have plans to deal with it," said one land management spokesperson. "This is a fluid situation and we cannot speculate on specifics."
What is certain is that, without funding, only essential functions would continue.
Exactly what those essential functions are is not public information, but the 21-day shutdown in 1996, during which National Parks closed, suggests that providing the majority of visitor services on public lands are not considered "essential functions."
Former USDA official Richard Rortvedt described essential functions as "safety and security responsibilities, like those fulfilled by the FBI, ATF, Secret Service, Homeland Security, FAA, embassy staff, etc."
Since there aren't any certainties, all agencies emphasized that in the event of a shutdown, outdoor enthusiasts should contact local forests, parks, or public lands offices, and obey locally posted signs and notices.
What Could Happen?
Trailspace asked representatives of the Bureau of Land Management, Forest Service, and National Park Service what might happen to access to public lands. Here are the details by agency:
Bureau of Land Management
The Bureau of Land Management (BLM) manages 245 million acres of public lands, mostly in the West, and also manages many National Monuments, National Conservation Areas, National Scenic and Historic Trails, Wild and Scenic Rivers, campgrounds, and other facilities.
A BLM representative in Washington, D.C. said, "Technically, the public lands would be closed. This means offices, visitor centers, and places with locks and gates would be closed and locked. Permits, where required, would not be issued. Special recreation use permits would not be issued."
245 million acres is a lot to lock down though, and the BLM would likely focus their small staff on the most developed and heavily visited areas, including boat launches and visitors centers.
Forest Service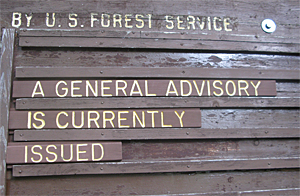 The U.S. Forest Service manages more than 193 million acres of public forests and grasslands, including such popular forests as the George Washington, White Mountain, and Tahoe National Forests.
According to a Forest Service representative in the agency's Washington, D.C. headquarters, access would "depend on the availability to staff the forest. There may be some closures based on staffing. There are many unknowns on how this process may proceed for public lands."
A regional Forest Service staff person who experienced the 1996 shutdown advised that forests aren't actually closed, they just aren't staffed. Visitors could technically visit a National Forest, but there would be no services except for those deemed essential.
In 1996, this meant that there was one person in each office, phones weren't answered, forest health research stopped, law enforcement rangers were unavailable, and permits for access and campfires were not issued.
National Park Service
T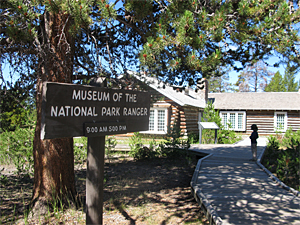 he National Park Service (NPS) manages more than 400 National Parks on approximately 84 million acres of land. The NPS spokesperson Trailspace contacted emphasized that it was hard to make definitive statements, but drew some general conclusions:
The agency plans for cases like a shutdown: "Since the 1980s agencies have been required to have a plan in case of a government shutdown. We would be looking at planning for providing safety and maintenance in those plans."
Previous shutdowns offer some hints: "In 1995 and 1996, for example, the National Monuments here in D.C., the grounds themselves remained open, but the monuments were closed. The George Washington Parkway was open, too. The Lincoln Memorial in D.C. doesn't have gates, but in the '95-'96 shutdowns there were security personnel there to remind folks that the area was closed and they weren't permitted to enter."
Parks will have the most up-to-date information: "Visitors should obey any posted signage and contact their local park. If a government shutdown does occur and you're planning on visiting a park, contact the park to determine what is open and what isn't"
Another NPS representative in D.C. speculated about what hikers might find, and urged caution:
"If you are relying on park or forest rangers for permits, interpretive services, guidance, etc., they will be off-duty, so you'll be on your own. In short, the consequences of an accident or hazard could be much more severe during a shutdown, even if you make it onto federal lands. During a shutdown, I would urge folks to hike and travel elsewhere for their own safety."
He went on to advise outdoor enthusiasts to explore state parks, regional parks, and state game lands in case of a government shutdown. With approximately 3,675 state parks in America, there is a lot to choose from.