1% For the Planet Donation Contest Reminder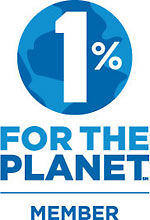 Don't forget to write that gear review. Now through the end of the year, Trailspace is holding a 1% Percent For the Planet donation contest. Here's how it works:
Write a valid gear review on Trailspace now through December 31, 2007.
We'll randomly select one reviewer out of all the valid entries.
The randomly-selected winner will tell us which environmental group, out of more than 1,500 in 1% For the Planet's worldwide network, deserves $250.
We'll send that approved environmental group $250 in the winner's name.
This is your chance to do some good for your favorite environmental cause, on our dime.