Recession Math: Camping Gear vs. Disney
With the economy down, there's been a lot of talk about summer "staycations" and families camping as an alternative to a big expensive trip. Last week at OR, I asked Kelty about this trend and heard, oh yes, we can outfit a family of four with sleeping bags and a tent for the price of one ticket to Disney World.
Now, this is an appealing concept, but I wanted to see if the math held up.
First I went to Expedia and checked Saturday-to-Saturday summer flights from Portland, Maine to, Orlando, Florida (obviously your mileage will vary on this point):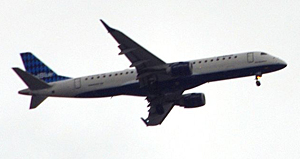 Flight: $400
(all but one option cost at least $400 per person with taxes and fees)
Checked bags: $60 round trip
(2 bags, $15 each way)
Flight Total: $460
(1 person, with bags)

Then I turned to Trailspace to choose some Kelty gear (after all, they made the claim).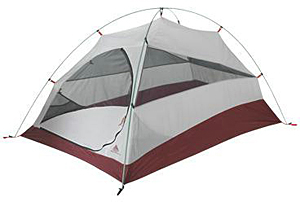 Four-person tent: $160
(either the Trail Dome 4 or Grand Mesa 4)
2 adult sleeping bags: $220
(men's and women's Light Year XP 20, $110 each)
2 kids sleeping bags: $80
(Little Creek 30 Junior, $40 each)
Tent/Bags Total: $460
(family of 4)

Verdict: It worked! I found a tent and four sleeping bags for the same price as flying one person to Florida and back (having them exactly equal was an unintended fluke).
This is not meant to recommend a specific brand or products, and obviously, you can shop around for deals, but, I think this shows that the spirit of the example holds up.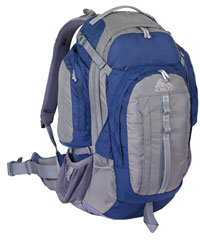 Now, I think this family still needs some daypacks for hiking, so they'll go slightly over the one-plane-fare budget. However, since we've saved on the cost of three additional plane fares and Disney World accommodations, food, and entertainment, I think they can swing some new packs:
2 adult packs: $200
(women's Redwing 2500, and men's Redwing 2650)
They can even splurge on a bigger tent if they want.
So, before you book tickets for your next trip, you might consider what gear you could use closer to home, long after that overcrowded flight is over.