20,000 Reviews Contest: Win Nikwax Products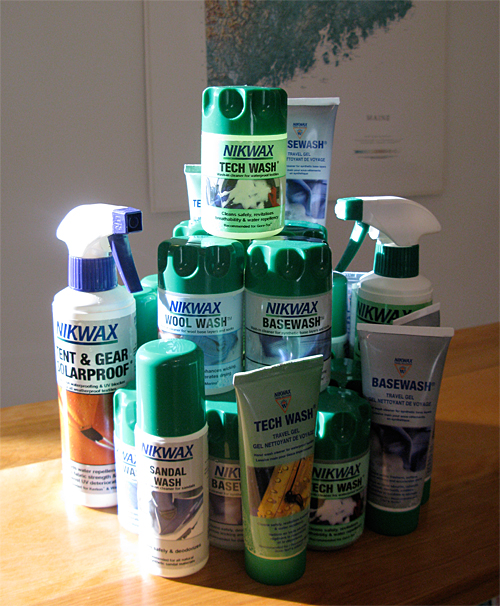 Need to clean your aromatic clothes after an active summer outdoors?
Winners in the Trailspace 20,000 Reviews Contest will win the plethora of Nikwax products above: tech, wool, and base washes for your funky hiking, climbing, trail running, or paddling clothes. Sandal wash for your even funkier sandals. Leather cleaner and tent and gear solarproof are up for grabs too, in addition to lots of other gear we'll be highlighting.
Who will win these gear prizes?
the reviewer who writes the 20,000th review on Trailspace (we're now at 19,700+)
the reviewers who write the "most helpful" user reviews (members can rate a review helpful or not at the bottom of the review)
members who write reviews between now and the 20,000th review will be entered in a random drawing for gear prizes. One entry per valid member review. Current members eligible only.
Get more info on the Trailspace 20,000 Reviews Contest.
Then write that gear review you've been burning to share with fellow backcountry enthusiasts.