Appalachian Trail increases 1.9 miles for 2011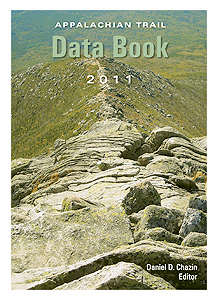 Preparing for an Appalachian Trail thru hike this spring? Be forewarned. You may want to pack an extra energy bar for that final push.

The Appalachian Trail Conservancy recently announced in its 2011 Appalachian Trail Data Book that at 2,181.0 miles, the trail's official length is now 1.9 miles longer.
Every year the AT's total length shifts due to trail relocations and re-measurements. In 2010, increases were reported for Massachusetts-Connecticut (0.2 miles), New York-New Jersey (0.8 miles), central Virginia (0.1 mile), and Tennessee-North Carolina (0.9 miles), while the southwest Virginia mileage was reduced by 0.1 mile.
Mileage and shelter information is updated from volunteers every December for the official guide. Daniel D. Chazin of Teaneck, N.J., has been pulling the info together for the AT data book since 1983, says the ATC.
Hikers can purchase the 33rd edition of the Appalachian Trail Data Book for $6.95 from www.atctrailstore.org.