Leave No Trace online awareness course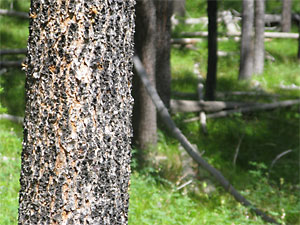 Leave No Trace regularly offers training programs for a range of outdoor activities and interest levels. But, what if there's no LNT workshop in your neck of the woods? Or you just can't get away for a weekend trainer or five-day master educator course?
The Leave No Trace Online Awareness Course is available for everyone with access to a computer. Take 30 to 60 minutes to learn about the history, practices, techniques, and programs of Leave No Trace, from the comfort of your own living room. Plus, it's free.
You'll learn the seven principles of LNT, how to identify recreational impacts, and how to apply the principles to your outdoor trips.
About LNT: Leave No Trace is a national and international program designed to assist outdoor enthusiasts with their decisions about how to reduce their impacts when they hike, camp, picnic, snowshoe, run, bike, hunt, paddle, ride horses, fish, ski or climb. The program strives to educate all those who enjoy the outdoors about the nature of their recreational impacts as well as techniques to prevent and minimize such impacts. Leave No Trace is best understood as an educational and ethical program, not as a set of rules and regulations.