Enter Backcountry Gear Haiku by Wednesday; Vote Now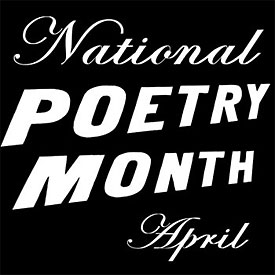 Attention, all poet procrastinators: Tomorrow — Wednesday, April 25 — is the last day to enter your backcountry gear haiku in our contest.
And, if you haven't already, start voting now for your favorites to determine the top ten community finalists.
We're giving away $500 to Backcountry.com, but you're only in the running if you enter your haiku by April 25. Your outdoor gear haiku may be transcendent, poignant, and sidesplitting, but if you enter it after Wednesday, forget it.
Also, it needs to be about or reference outdoor gear and in haiku format (5-7-5 syllables).
Whether or not you've entered a haiku (or ten) in the contest, help determine the top ten haiku we send on to our panel of outdoor judges. Now through Friday, April 27, at noon (EST) look through the haiku entries (more than 360!) and give a thumbs-up to your favorites.
Which haiku from the Trailspace community do you think deserves to be read by: Bob Abbey, director of the Bureau of Land Management; Trail Runner editor Michael Benge, Backpacker senior editor Shannon Davis, National Geographic online editor Mary Anne Potts, Rocky Thompson from Backcountry's The Goat, and Gear Junkie's Stephen Regenold?
Whose gear haiku should be in the running for $300, $150, or $50 to Backcountry.com, plus Trailspace swag? You, our community members, decide which backcountry gear haiku move on to the final judging round. Vote now!
Again:
Enter your final backcountry gear haiku today or tomorrow, April 25.
Vote now through Friday, April 27, at noon (EST) for your favorites with a thumbs-up.
After noon on Friday, we'll send the top ten haiku (only one eligible per person) to the judges for their final votes to determine the top three winners.
I'm off to vote on my own haiku favorites from the community now...