Announcing the Backcountry Gear Haiku Finalists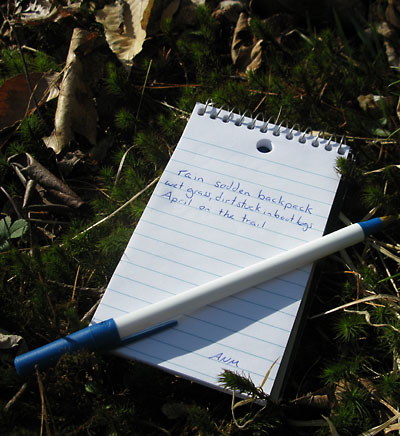 Thanks to everyone who entered and voted in our Backcountry Gear Haiku contest! We had more than 380 entries from old and new (welcome!) members.
I personally enjoyed reading all of your outdoor gear haiku entries and hope you had fun participating. We have some thoughtful, witty, reflective members in our community. Thanks for sharing your talents and diverse voices!
Community voting ended last week, and our seven outdoor judges now are voting on their personal favorites from the community's top picks. (I eagerly submitted my own votes this morning and can't wait to see how the other judges vote.)
Below are the top 11 finalists (we had a 10th place tie) in alphabetical order by haiku title. Three poetic people in this list will win $300, $150, and $50 to Backcountry.com.
Congratulations, Backcountry Gear Haiku Finalists! Stay tuned for the overall winners.
Backcountry Gear Haiku Finalists
All that glitters by Grady Says
Lighter load I thought
Bright skies sneer at waterproofs
What a fool I drip
Deadly Encounter by Westbrook0
Footsteps crashing down
Bear spray whipped out from my pack
Squirrel makes me a clown
I love belayers. by iClimb
Falling through nothing
Memories and Regrets now
SNAP breathe Welcome Back
It might be the map... by overmywaders
This bog is all wrong,
the map has it a mile west.
Conclusion: bad map.
The Kelty Baby Carrier by leadbelly2550
Sweaty forehead kiss
On my sunburned neck tells me
My boy is asleep.
Mammut Skywalker by FromSagetoSnow
I got five stitches.
A rock hit me in the head.
Helmets are cheaper.
me & my kayak by outdoor librarian
Kayak here's the deal
Shelter my possessions please
I will guide you home
Ode to My Tent by doggymcnuggets
Dawn...woods come to life
I lie in my tent silent
Home away from home
Sacred Support by naturedeb1
Held in special way
Live to tell another day
Thanks to the belay
Torture device by another name by whomeworry
Flutter, flap, and warp.
My tent and wind conspire
To steal all my sleep.
Wilderness rewards by gregseitz
the day's travels done
dishes washed, campfire stoked
pass that Nalgene flask