Share Trailspace Sticker Adventures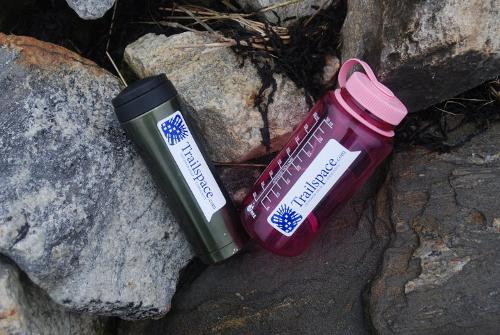 A big batch of stickers with the new Trailspace logo just arrived at Trailspace HQ, and we're excited to share them with the community. If you'd like some, just send your mailing address to stickers@trailspace.com.
In addition to new stickers, we've created the Sticker Adventures Forum, a place for you to share pictures of Trailspace stickers on your favorite gear. As you embark on your outdoor adventures this spring and summer, share pictures of your trips and outings, accompanied by your gear and stickers (or Trailspace hat, if you have one).
Our favorite sticker and hat adventure pictures will have the chance to win goodies periodically, including choice gear from the Trailspace gear closet.