Win "Freedom of the Hills" Prize from The Mountaineers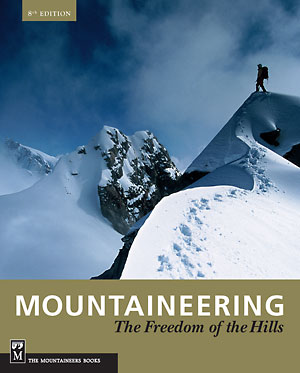 Review your outdoor gear now through Tuesday, October 23, and you could win a copy of Mountaineering: Freedom of the Hills, the essential bible of climbing and outdoor skills.
Plus, get a backcountry-friendly deck of Freedom of the Hills playing cards, all from The Mountaineers Books.

To win the Freedom of the Hills prize pack:
Write a review now through Tuesday, October 23, of your outdoor gear, apparel, or footwear to enter. Every review you share counts as an entry, and helps other outdoor enthusiasts.*
Wednesday, October 24, we'll randomly draw one lucky gear reviewer to win the Freedom of the Hills book and card deck.
Review your gear now, and prepare to hone your navigation, knot trying, expedition planning, and first aid and rescue skills.

Since its first edition in 1960, Freedom of the Hills has endured as a classic reference, covering everything from choosing equipment to tying a climbing knot, basic rappelling techniques to planning an expedition.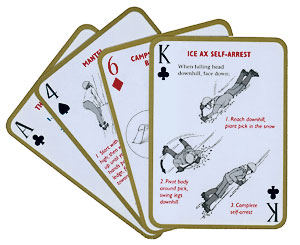 The 8th edition was reviewed, revised, and updated by a team of more than 40 experts to reflect the latest evolutions in mountaineering equipment and techniques (MSRP $39.95).
In the field, carry the portable Freedom of the Hills Deck with 52 playing cards that feature mountaineering facts, tips, and techniques to educate and entertain in a snowbound tent, portaledge, or around the family campfire (MSRP $6.95).
*Must be a registered Trailspace member (not guest) to win. Each valid outdoor gear review counts as an entry. Incomplete reviews and reviews less than 75 words may be disqualified at our discretion. See full Write-a-Review Giveaway rules.