Last Week: Review Your Gear to Win a Hyperlite Pack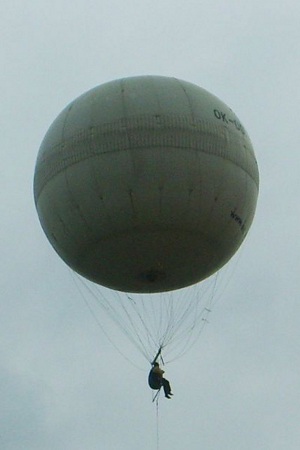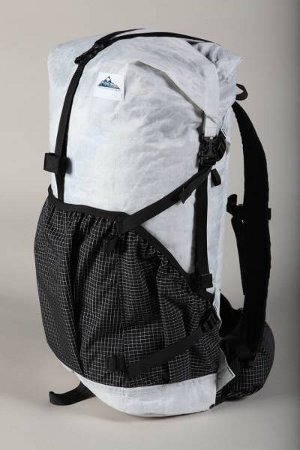 Next week we're giving away a 2400 Southwest backpack to one lucky reviewer, thanks to Hyperlite Mountain Gear. Review your outdoor gear by Sunday, June 2, and you're entered to win this ultralight, Cuben-fiber pack ($260 value).
At less than two pounds, the 2400 Southwest isn't quite lighter than air, but it's light enough to make us wonder how the pack (above right) compares to a helium balloon (above left).
Helium Balloon


HMG 2400 Southwest Pack

Extremely light. Helium weighs approximately .006 ounces per liter.

Also extremely light. The Southwest weighs

28.2 ounces per pack.

Made from tough white material through which helium cannot diffuse.


Made from a ri

p-stop Cuben fiber/polyester hybrid,

also a tough white material.


Soars high above the Earth, filled with lighter-than-air gas.


Soars above the trail, filled with 2,400 cubic inches of your outdoor equipment.

French astronomer Pierre Janssen discovers helium in 1868.

Maine-based Hyperlite Mountain Gear designs Southwest pack in 2000s.


Provides great views of the landscape.


Provides great views of the landscape — and no need to fear power lines, crash landings, or airsickness!
As summer heats up, the lucky winner of HMG's 2400 Southwest will appreciate this pack's rugged, nearly waterproof, Cuben fiber/polyester construction and wispy, 1.76 pound weight. It won't make you levitate, but it's so light and tough that you may feel ready to lift off.

We'll also throw in a Trailspace Trail Runner Cap to wear on your outdoor travels.
To win the 2400 Southwest pack:
Write a review now through Sunday, June 2, of your outdoor gear, apparel, or footwear. Every review you share counts as an entry, and helps other outdoor enthusiasts.*
On Monday, June 3, we'll randomly draw one very lucky gear reviewer.
Review your gear now, and you could be carrying a new, uberlight pack on your next backcountry adventure!
Review your gear to win your own Hyperlite Pack.
*Important Bits: Must be a registered Trailspace member (not guest) to win (join as a member now). Each valid outdoor gear review counts as an entry. Incomplete reviews and reviews less than 75 words may be disqualified at our discretion. We will contact the winners via private message on Trailspace.com the day of the drawing. If winner doesn't reply within six days, we'll draw a new winner. See full Write-a-Review Giveaway rules.