Noticing Miracles and Giving Thanks
"There are only two ways to live your life. One is as though nothing is a miracle. The other is as though everything is a miracle." — Albert Einstein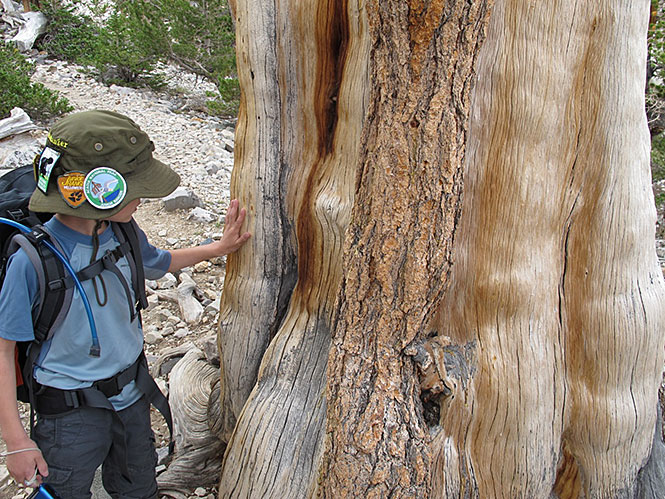 Today is devoted to gratitude, and, for me, Einstein's advice feels like a fitting reminder to stop and notice the abundance of miracles around me every day, particularly the many found outside.
This photo of my son checking out a Great Basin bristlecone pine, among the oldest living things on earth, brings together three of the things for which I'm most grateful: family, loved ones, and the outdoors.
Three-thousand-year-old trees deserve a moment of quiet appreciation, so do loved ones, the opportunity to explore woods, rivers, and mountains, the special places we each know and enjoy.
For what are you grateful today or any day?
Whatever it is, here's wishing you quality time outside in nature with your own miracles.