Final Week: Enter to Win a SPOT GPS Messenger Device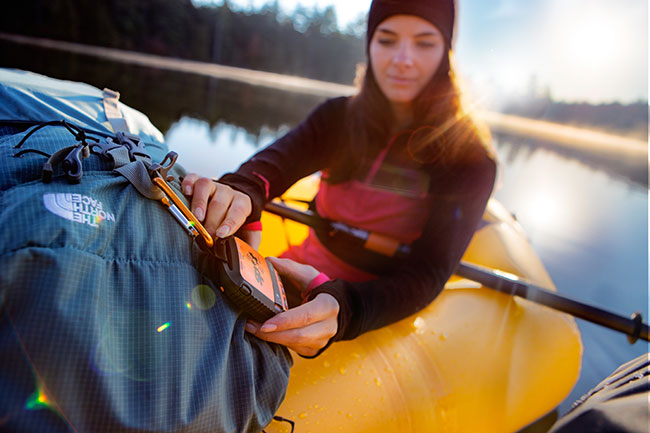 Review your outdoor gear this week. Because on Monday, December 21, we're giving one Trailspace member a SPOT Gen3 satellite GPS messenger to stay connected around the world with friends, family, and emergency responders.

Whether it's for paddling, skiing, hiking, climbing, or trail running, review your well-used gear, apparel, or footwear now through December 20. You'll be automatically entered to win SPOT's pocket-sized, satellite GPS messenger and one year of service ($370 total prize value).
More than 150 reviews have been shared already during the contest period. Have we read yours?
To Enter to Win:
Write a review now through Sunday, December 20, of your own outdoor gear, apparel, or footwear. Every complete, qualifying review counts as an entry.
You're entered!

Your review also helps other outdoor enthusiasts find the best gear for their backcountry adventures.

On Monday, December 21, we'll draw one eligible gear reviewer to win his or her own SPOT Gen3 messenger device.
SPOT Prize Package
Thanks to the folks at SPOT, one Trailspace member reviewer will win a Gen3 messenger device with one year of service ($370 total value).
When adventures take you beyond cell service, the SPOT Gen3 with motion-activated tracking uses 100 percent satellite technology to let family and friends know you're OK or send emergency responders your GPS location, all at the push of a button ($170 value).
One year of Basic Service plus Enhanced Tracking ($200 value) is also included and features:
SOS Messages: Notify the emergency response center of your GPS location.

Help: Alert family, friends, and personal contacts when you need help in non-life-threatening situations (additional service fee for SPOT Assist roadside assistance).

Check-In and Custom Messages: Let friends and family know where you are and that you are OK via custom messages.

Motion Activated Tracking: A vibration sensor tells your SPOT to send Tracks only when you're moving.

Enhanced Tracking: Choose your tracking rate and allow friends and family to follow your progress online, plus save waypoints to review your route later.




Peace of Mind for your family member and friends back home
Review your gear today and you're automatically entered to win your very own SPOT Gen3 satellite GPS messenger with one year of service to keep you connected to the people that matter most.
---
SPOT Plans and Coverage
SPOT devices work around the world, including virtually all of the continental United States, Canada, Mexico, Europe, Australia, portions of South America, portions of North and South Africa, North-East Asia, and hundreds of miles offshore. View SPOT's estimated coverage area.
The SPOT winner is responsible for any additional, optional messenger device services selected and the costs of any rescue charges incurred. Service renews automatically after one year, at which time the winner will be responsible for the cost of the service plan. To deactivate service, the winner must call SPOT and manually deactivate service before renewal.
See Trailspace's Write-a-Review Giveaway rules.