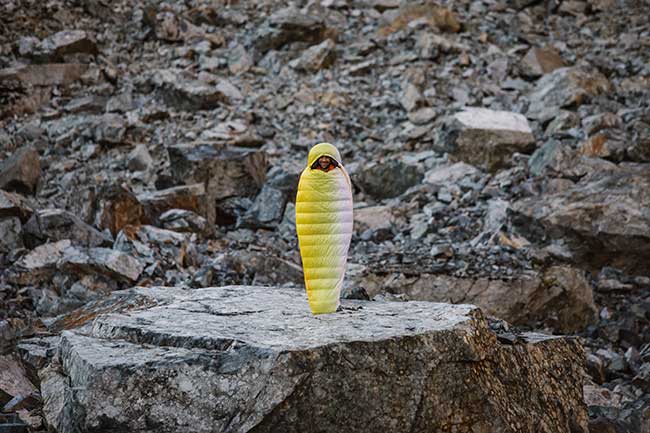 photo credit: Ben Matthews
What outdoor gear would you recommend to friends?
Tell us all about it in a review and you could win a down sleeping bag, mattress, and pillow from Therm-a-Rest ($600+ total value).
Camping, climbing, canoeing...review any of your outdoor gear, apparel, or footwear and you're automatically entered to win a Parsec 20 down sleeping bag, NeoAir XLite Max SV sleeping pad, and Air Head pillow, all from Therm-a-Rest.
Enter to Win:
Write a review now through July 8, of your backcountry gear, apparel, or footwear.
Every complete, qualifying review received June 8 through July 8 counts as an entry.
You're automatically entered!
On Monday, July 9, we'll draw one eligible gear reviewer to win this Therm-a-Rest prize package.
Therm-a-Rest Prizes
Our winner will receive all of the following, worth more than $600, thanks to Therm-a-Rest:
New for 2018, the Parsec 20 sleeping bag is engineered for fast and light adventures. It's filled with 800-fill Nikwax Hydrophobic Down, which dries three times faster than untreated down, and weighs one pound 15 ounces. The Parsec features SynergyLink Connectors to integrate with your mattress and a Thermacapture Lining to trap radiant body heat and retain warmth ($399.95).
The NeoAir XLite Max SV sleeping pad offers ultralight, packable three-season comfort and packability with the convenience of Therm-a-Rest's SpeedValve design for fast and easy inflation and deflation. It has an R-value of 3.2, weighs one pound, and features patent-pending Triangular Core Matrix construction and reflective Thermacapture technology for comfort and warmth ($189.95).
The Air Head Pillow combines air and open cell foam technology to help you drift off anywhere. It's made with an inflatable, baffled core for a stable, compressible foundation and a soft layer of open cell foam on top. The Air Head weighs 5.2 ounces and packs down small for easy travel ($34.95).

Review your gear today and be entered to win.